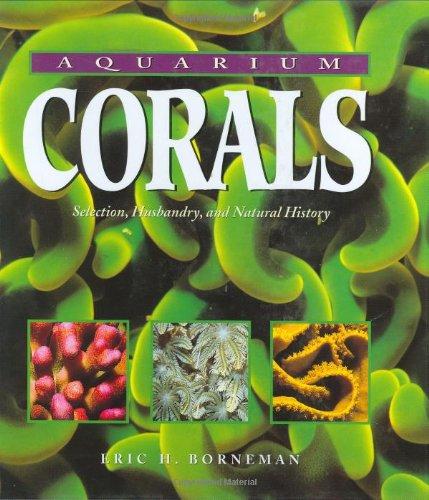 We stumbled across some news that one of the most renowned figureheads in the aquarium industry has in fact been arrested. Eric Bornemen, who is a well known and widely published aquarium writer, was arrested very recently for a variety of charges that include burglary of a habitation, criminal trespass, evading arrest, resisting arrest, failure to provide identification, and two counts of criminal mischief. The incident took place at a residence in Sugar Land, TX which is a suburb of Houston. Borneman, who is currently living in the Houston area, was found swimming in a pool that wasn't his and police showed up around 10am after someone, presumably the owner of the pool or a neighbor, called to report "a suspicious person". Officers arrived to find Borneman still swimming in the pool, who then fled to a nearby residence when policed tried to arrest him. As of yesterday, Eric Borneman was still in police custody.
For those of you who don't know Eric Borneman, he's been known in the aquarium hobby for years, though not all of his notoriety has been positive. Eric is best known for his dedication to the hobby, which comes in the form of coral research, books, articles, and speaking engagements. He has moderated forums all across the web, including forums on Marine Depot and the Reef Stewardship Foundation. Borneman is the author of Aquarium Corals, which is a great coral naming and care resource, and is a book most hobbyists probably have.
Continue below for more.
Many of you may recall the Truman Annex controversy that occurred many years ago. The information on this incident is scarce to say the least, but in a nutshell, Borneman was given access to some small colonies from a seizure of illegal and allowed to transport them back to Houston for scientific purposes. Apparently, Borneman took larger colonies than he was supposed to, and some even claim that he sold some of the corals. Most of the claims were outrageous and unfounded, but from what I understand, most of the corals he took (if not all of them) were returned to the Florida Fish and Wildlife Service after the accusations were made. But again there's little information on what actually happened and anyone involved has been very tight lipped.
I honestly have to say that I'm very surprised to be hearing this news. I've known Eric for a several years and he's always been one of the nicest guys I've known. He's always tried to help out local hobbyists, including putting on coral workshops at local fish stores. He was even a founder of the Houston marine aquarium club, which has played a vital role in my progress in the reef aquarium hobby. Hopefully this situation gets sorted out, and as more details emerge we'll be sure to update.
Special thanks to Chuck for discovering the news and sharing it with us. Original story can be found here: Houston Chronicle.
Update: The mugshot has been removed out of respect for the contributions Eric has made to the hobby. We were a bit hesitant to post it in the first place, but felt it necessary for the story.