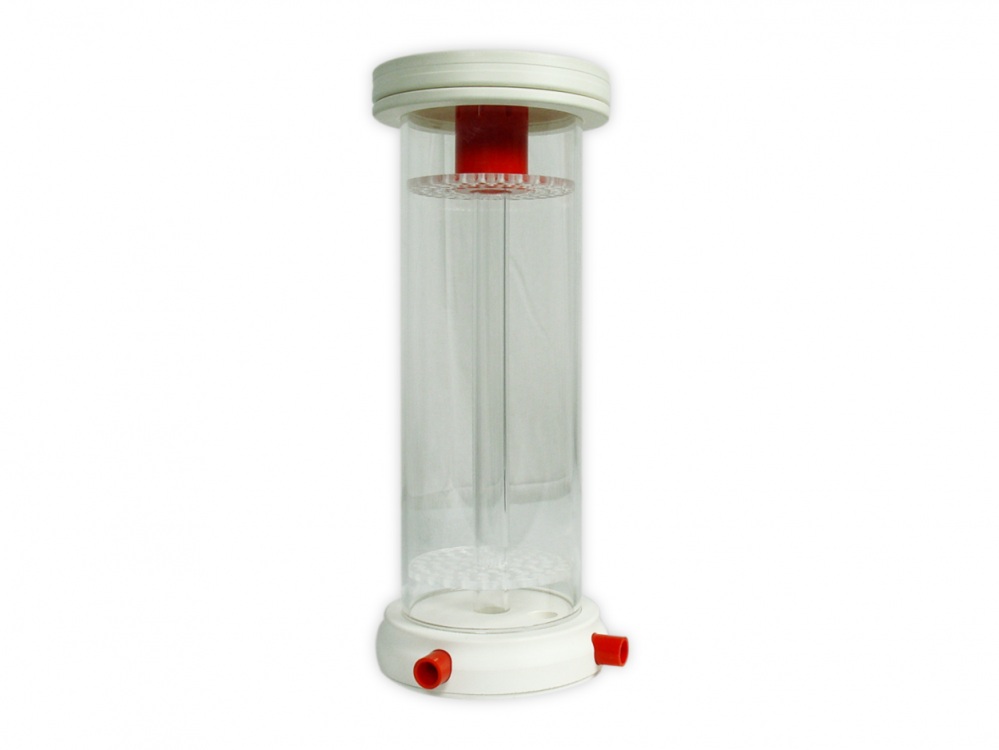 Just in time for the holidays, Royal Exclusiv is releasing their brand spanking new Dreambox Media Filter lineup. Originally slated for a 2013 release, these sharp looking media filters are available in three different models and fit very nicely into the scheme of the new Dreambox sumps, though they could be used in other setups as well. In following the same design cues of every other product from the German aquarium equipment manufacturer, these new media filters sport a red and white color scheme, as well as similarly designed accessories like a media plate that resembles the bubble diffusers in the Royal Exclusiv protein skimmers. And not wanting to just create a new reactor with the same old flow pattern, these new Dreambox media filters operate a tad bit differently.
Instead of injecting water into the top of the reactor and forcing it downward through a tube to be flow back upward through the media, water is pumped straight into bottom of the Dreambox Media Filter. It flows upward through the media, then  back down the central tube and out of the bottom of the reactor. It's a simpler path for the water to travel when compared to the more traditional reactors, though this design basically forces it to be used in-sump. We assume the outlet can be plumbed to allow the filter to be run externally, but that's just an assumption on our end.
The Dreambox Media Filters start at 199 Euros and climb to 255 for the largest model. The smallest filter hold 2L of media and has a body that is 100mm wide and 330mm tall. The mid-level reactor holds 3.5L of media and has a diameter of 125mm. The largest holds 5L and has a body diameter of 150mm with a 335mm height.