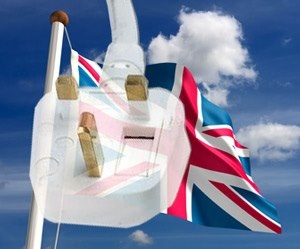 At MACNA last year, part of the major announcements for Neptune Systems was the 240v version of their Apex controller line. At the time, this rollout wasn't quite ready for distribution and it didn't get much attention at the convention. We spotted this Euro version off in a corner at the Neptune Systems booth and we certainly inquired all about it, but it isn't until now that the controller gurus have officially made it available. Announced earlier today via Facebook, Neptune Systems stated that over the next couple of weeks, the controllers will start arriving to a select group of retail and online stores. The 240v Apex will come with the UK-style plugs and outlets, and we're sure that a European version won't be too far behind.
As part of the announcement, Neptune Systems has also solidified a distributorship agreement with Aqua Mondo, also based in the UK. Aqua Mondo brings over 40 years of aquarium hobby experience along with a dozen years of industry experience.
This is obviously a very smart move for Neptune Systems, as their products have been well received here in the US and hobbyists across the pond have been clamboring for them. We haven't received word on the pricing structure, but we're sure it will translate nicely for our European counterparts.