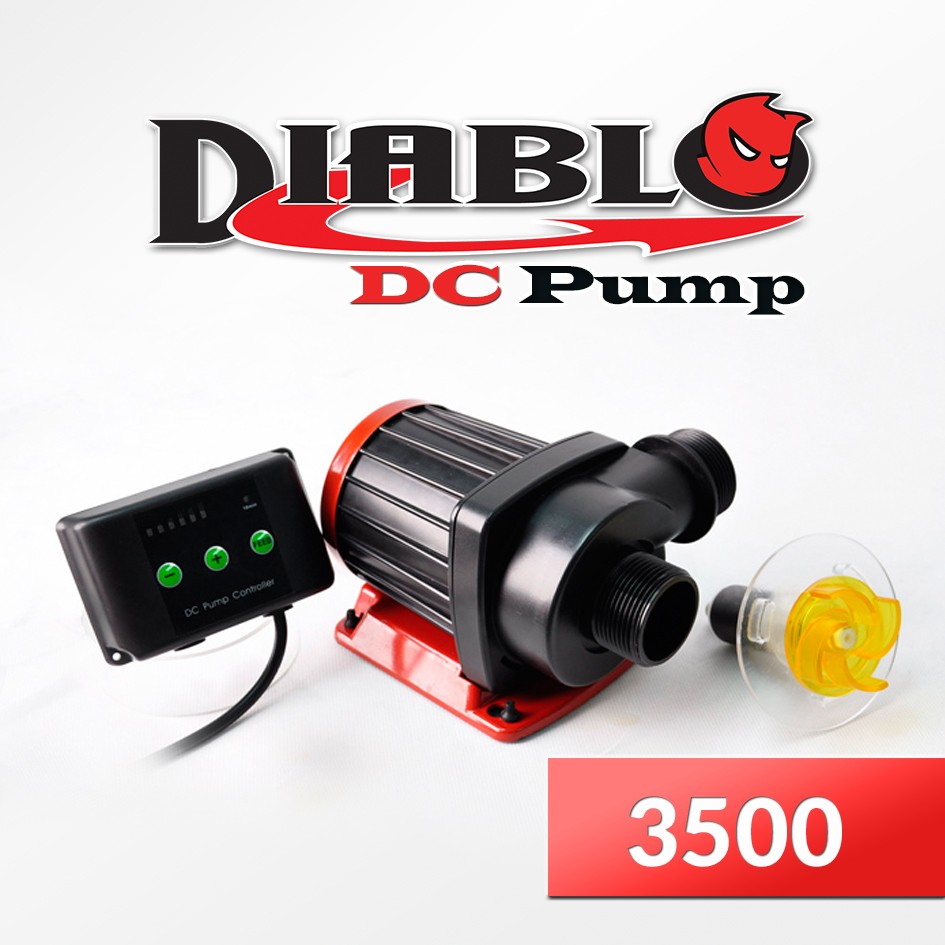 Direct current pumps, or DC pumps for short, are all the rage these days. They allow aquarists to have more control over the water flow speed of their system, making them ideal for most applications. They're so popular, in fact, that you can find them from a broad spectrum of companies on a variety of protein skimmer bodies or operating as primary circulation pumps. One might even be hard pressed to find many aquarists complaining about them, and given the added functions that these pumps bring to the table, Reef Octopus has fully jumped on board. They have put these pumps into just about everything they can, with their newest product coming in the form of the Diablo DC 3500 circulation pump.
This new Diablo DC 3500 is based off of the Waveline DC pump line from Reef Life Support Systems, but it has slightly different model numbers and specifications than those listed on the RLSS website. The Diablo version has a maximum flow rate of 925gph and a maximum head height of 9ft. Power consumption tips the scales at 30watts when the pump is run at full speed. The controller provides for six different speed settings, as well as a 10-minute food timer. Addtionally, the Diablo DC pumps feature a slow startup where the pump starts at zero RPM and slowly ramps up to the preset speed over a 10 second period.
Because Diablo and Reef Octopus products are distributed through CoralVue, there was no public price given in the literature, but we expect pricing to be somewhere north of $150 for the DC 3500.
Features:

6 Controllable Speed Settings
Integrated Memory- Remembers its last setting after a power failure!
Convenient Feed Button
Efficient DC Current
Quiet Startup & Operation
Detachable Controller with Waterproof Union
True Slow Startup
For Fresh or Marine Applications
Two(2) years warranty on pump motor
One(1) year warranty on rotor
Adapters for 3/4″, 1″ and 1 1/4″ insert fittings (2 of each for input and output) with a pair of lock-down nuts and rubber gasket seals