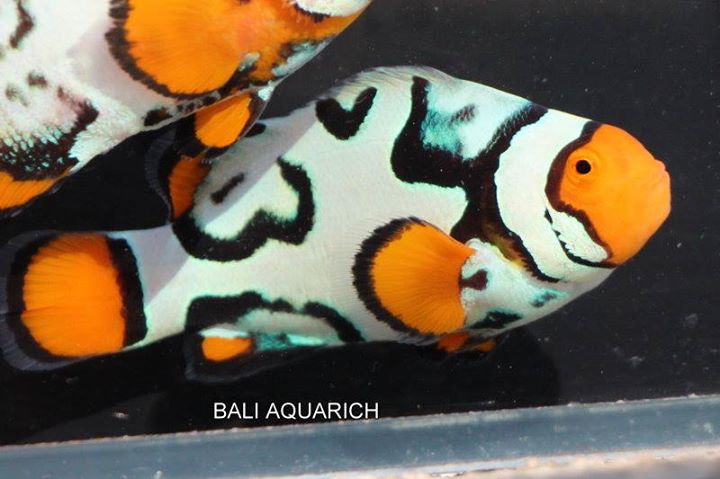 Bali Aquarich is well known for their trailblazing efforts in the realm of marine ornamental aquaculture, having brought the world its first ever captive-bred clarion angelfish, numerous other world's firsts, and plenty of more common species. Like most breeders, clownfish are a main staple of their offering, and our focus for today is exactly on that. They have a strain of clownfish called the Nebula clown, and its patterns are really neat. It's like a Picasso clown mixed with a platinum clown, with the overall appearance (as you can see above) is a nearly all while clown with hints of the awesome Picasso markings.
As with any of the designer clowns, the variation of the patterns and colors will bombard significantly. This individual posted above is one of the better looking Nebula clowns, with the lesser fish not sporting nearly as much white. We like the look, though we are sure not everyone else will.
The Nebula clowns haven't quite hit the US market from what we can tell, but they should be arriving very soon. Pricing will vary from retailer to retailer, as will availability.