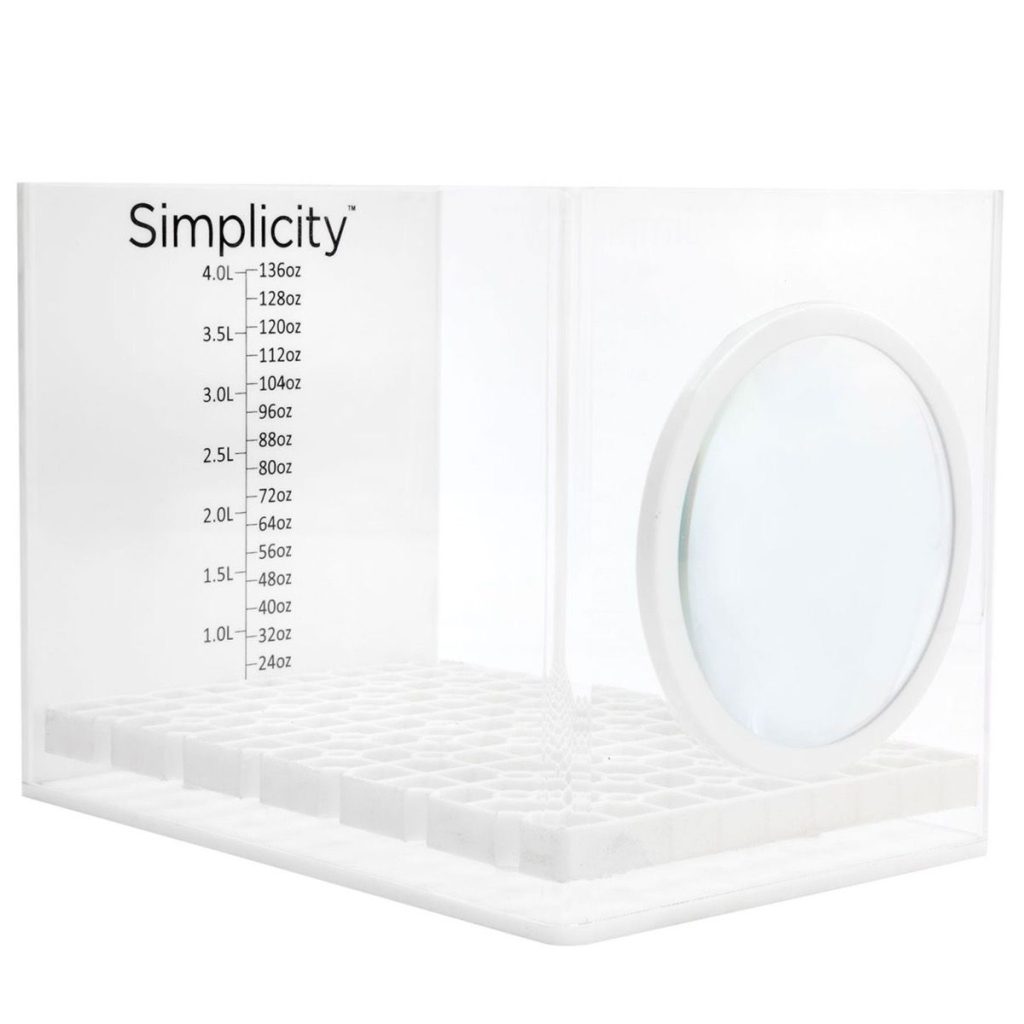 Who doesn't love getting new corals for their aquarium? For us it's like Christmas year round. However, ensuring that every coral is pest free before its addition to the display aquarium can oftentimes be a cumbersome experience.
The Coral Dipping Container from Simplicity Aquatics makes the arduous process of coral dipping easier and provides a little extra piece of mind. This unique product allows hobbyists to fully dip, inspect, and prepare their corals before placing them into their reef aquarium. With proper use, you will ensure that harmful pests do not make it into your display aquarium, where they can wreak havoc and destroy the environment you've worked to create.
The container has a 4-liter capacity which makes calculating the proper coral dip dosage easy and efficient. The built-in 10x magnification lens allows users to closely inspect every coral and easily see pests against the contrasting white background. A piece of white egg crate is also included, and it keeps corals fully elevated within the dipping solution. This system can be paired with a small powerhead and turned into a fully self-contained coral cleaning system.
Change the way you dip with the Coral Dipping Container from Simplicity Aquatics.
Specifications
Volume: 4 liters or 136 ounces

Dimensions: 5.9 in. (W) x 9.3 in. (L) x 6.5 in. (H)
The new Simplicity Dipping Containers are available through local and online retailers including our retail business, Aquarium Specialty and one of our sponsors, Premium Aquatics. Simplicity products are distributed exclusively by Clear Choice Distribution. Click here to visit Simplicity Aquatics.