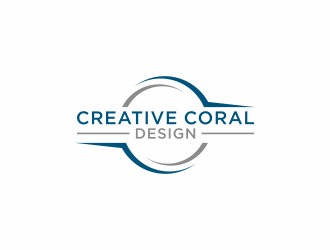 We are excited to welcome Creative Coral Design as a sponsor to the AquaNerd family. Creative Coral Design,  headquartered in Coconut Creek, FL where they design and fabricate both custom and stock model artificial coral inserts. The team is lead by CEO and founder, Jose Blanco, who has turned his lifelong love for ceramics, sculpture, and marine life into a career as one of the most trusted names in aquarium design and artificial coral manufacturing. His work has taken center stage on National Geographic's Fish Tank Kings series, and in high-profile projects for Disney, SeaWorld, Universal Studio, Bass Pro Shops, to name a few. Jose is joined by Sandra Rosa and Devin Jimenez, two talented artists and fabricators who specialize in color design and reef manufacturing. Each one brings a unique perspective influenced by their passions for the ocean and marine life. Jose was kind to send us information about his company and what they can do for fish only aquarium enthusiasts.
ABOUT US:
At Creative Coral Design we are inspired by the natural beauty of the ocean's corals and sea life. After years of designing, fabricating, and installing turn key aquariums we found an opportunity to build a company founded on our extensive knowledge and experience. Over the years through trial and error we've learned about the best materials to use, how to implement and adhere to best practices and developed a process to guarantee consistent results and quality. We worked alongside talented, knowledgeable and dedicated marine biologist and aquarium maintenance specialist. Their input was invaluable and gave us the insight needed to create beautiful and functional synthetic corals and reef inserts for salt and freshwater aquarium systems. This combination of function, a system which provides a safe, healthy, and maintainable environment for sea life and form, the artistic vision to create a stunning sea scape based on our client's vision and our talents is what we bring to everything we design and fabricate.
Every product we fabricate is made of the same materials, created by the same artist, poured in the same colors, and hand finished the same. No matter where our corals and reefs are being installed, whether is a large public aquarium or a residential aquarium, we adhere to the same standards of quality.
The Creative Coral Design team takes the time, the care and the attention to detail when creating our coral replicas. Every coral is modified to create the best possible replica of the original. Our molds are made to provide consistent castings and they are easily remade to maintain the highest quality. Creative Coral Design is made up of a team of artists, fabricators and aquatic experts who have a combination of 40 years of experience building habitats for dry and wet applications. Jose who you may previously know from the show "Fish Tank Kings", leads the team and puts his personal touch on every creation that leaves the shop. Creative Coral Design dedicates itself to creating the most realistic, animal and marine safe environments by using the most update to date industry standard materials. Whether you are looking to add some life to your home aquarium, renovate an exhibit at a public aquarium/zoo or theme your backyard pool with lifelike rock-work, Creative Coral Design has you covered.
Our greatest achievement at Creative Coral Design is providing the finest artificial coral reef inserts in the industry. We make sure each and every exhibit is tested before leaving our facility to ensure a safe environment for the future inhabitants. Jose and his team take pride in each and every one of his masterpieces and provides you photos along so you can see your dream come to life!
Below are some examples of the custom designs that the team has produced. You can also visit their online catalog/store which has hundreds of standard designs and color options that can be shipped directly to you within a matter of days. The saltwater product line is also available though Aquarium Specialty.