Because it is Halloween and it's been a while since our last giveaway, we've decided to give away one of our favorite products. Up for grabs is a brand new Reef Fanatic CO2  regulator with dual gauges, an electronic solenoid valve, and a precision needle valve. This regulator is regarded as one of the best in the aquarium industry and will work well on any calcium reactor setup. Simply hook it up to your CO2 cylinder, plug it into your pH controller and fine tune the bubble output and your reef tank will be meeting the demands of your calcium hogging corals in no time.
To enter into the contest, simply comment below. All entries are due by October 31st at midnight. We will randomly select one person from those who comment and announce the winner on Monday, November 1st.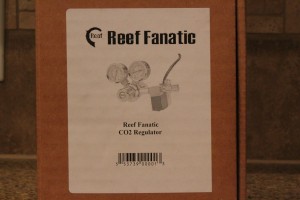 Contest is open to legal US residents 18 and older. We reserve the right to disqualify any contestant or terminate the contest at any time and/or for any reason.