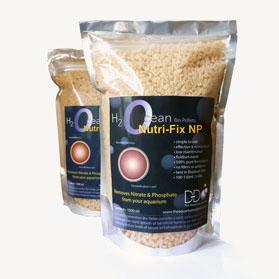 D-D The Aquarium Solution, the company that brings us Deltec products and Giesemann lighting, has joined the solid carbon market with their Nutri-Fix NP Bio Pellets. These bio pellets, much like pellets from other companies, function as a food source for specific strains of nitrate and phosphate reducing bacteria. Also like other pellets, Nutri-Fix is designed to be run in a media reactor to promote rapid bacterial growth. As water passes over the media, nitrates and phosphates are fixed into the bacterial biomass. The media will develop a thin film over its surface as the bacteria consume nutrients in the water, but this film can easily be removed with a little agitation. Once freed from the media, the film will then be filtered by your protein skimmer, which is crucial to the bio media system.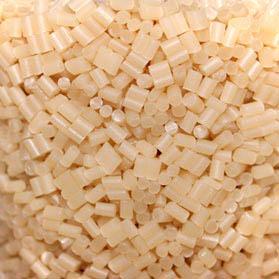 D-D Nutri-Fix will come in three sizes, 250ml, 500ml, and 1000ml. The prices for these sizes will be approximately $30, $55, and $100 respectively. This bio media, though very similar to most other brands, proudly differs from the rest due to the size of each of the pellets. A smaller size should give the Nutri-Fix more surface area, which is obviously great for bacterial growth potential. However, the most important aspect, at least in the views from D-D, is the ability of their pellets to be fluidized. They even tested multiple different brands of bio pellets (see video below), showing just how much more fluid the Nutri-Fix pellets are.
Continue below to see the bio pellet video comparison from D-D The Aquarium Solution.