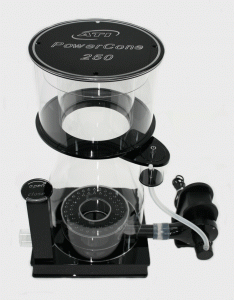 Last year we discussed the new PowerCone protein skimmer from ATI Aquaristik. We were, of course, very curious about this new skimmer as it featured a wildly different impeller and air intake, so we started to follow the product very closely. A few additional updates trickled out a few months after the skimmer's official announcement, but the PowerCone's widespread release to the public was delayed until early 2011. Some lucky aquarists in Europe were able to get their hands on the original PowerCone, but this half of the world was left wanting.
In November 2010, ReefGeek, the sole US distributor of ATI products, announced that ATI Aquaristik would be pushing back the release of the PowerCone protein skimmer as "ATI has found some additional technological improvements that can be made to the current version of the PowerCone to make it even more reliable, more efficient, and ultimately a better performing skimmer".
Keep reading below for more updates on the ATI PowerCone.
Fast forward to January and we've finally received a vague update on the skimmer's status. Apparently, the PowerCone will be coming in at least two additional models…the 200i and 250i. The "i" trailing behind each model name refers to "intelligent". Additionally, a price bump is also expected as new technology comes with a price. Fortunately, everyone who pre-ordered this skimmer will still get the updated skimmer at the price they reserved.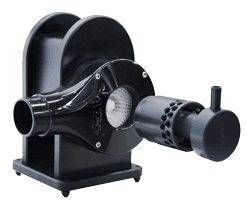 A new pump is rumored to be coming to the PowerCone, and it is speculated that this is one of the major reasons for the price increase. Not wanting to give into too much speculation, I've gone straight to the source and am awaiting a response on the updates. And whatever updates I get will of course be posted here, so stay tuned for those.