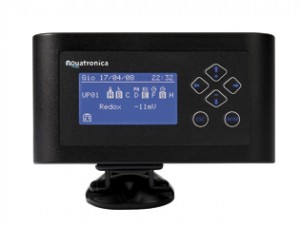 Aquatronica, a designer and manufacturer of aquarium electronics for almost a decade, has released multiple software updates for their controllers and various modules. The PC software will get updated pump speed altering software, as well as a light dimming update. The firmware updates will be for the ACQ001 and ACQ110 aquarium controllers, the ethernet module, dosing pumps, Koralia wave maker, and the SMS (as in text message) modules. There's not a whole lot of information as to what the updates will accomplish, but we're assuming they updates are simply being provided to improve the operational stability of the equipment. I'm not aware of any problems with the current software that is running on Aquatronica equipment, but I'm sure some end-users have experienced problems that these update will address.
Keep reading below for the official update release from Aquatronica.
A new update package is now available for the following devices and functions of the Aquarium Controller System

PC SOFTWARE: Software v.8.7.0

Pump dimmer Management
Light dimmer Management
Level Programs Update (waiting time)
XY Programs Update (XYZ)

CONTROLLER (ACQ001 and ACQ110) Firmware v.8.0

Level Programs Update (waiting time)
XY Programs Update(XYZ)

ETHERNET MODULE (ACQ225): Firmware v. 3.1
DOSING PUMPS MODULE (ACQ450) : Firmware v. 4.0

Fixing of blackout reaction bugs

KORALIA WAVE MODULE (ACQ455): Firmware v. 1.0
SMS MODULE (ACQ240) Firmware v. 1.7

For a more effective use of our system, we recommend performing this update.