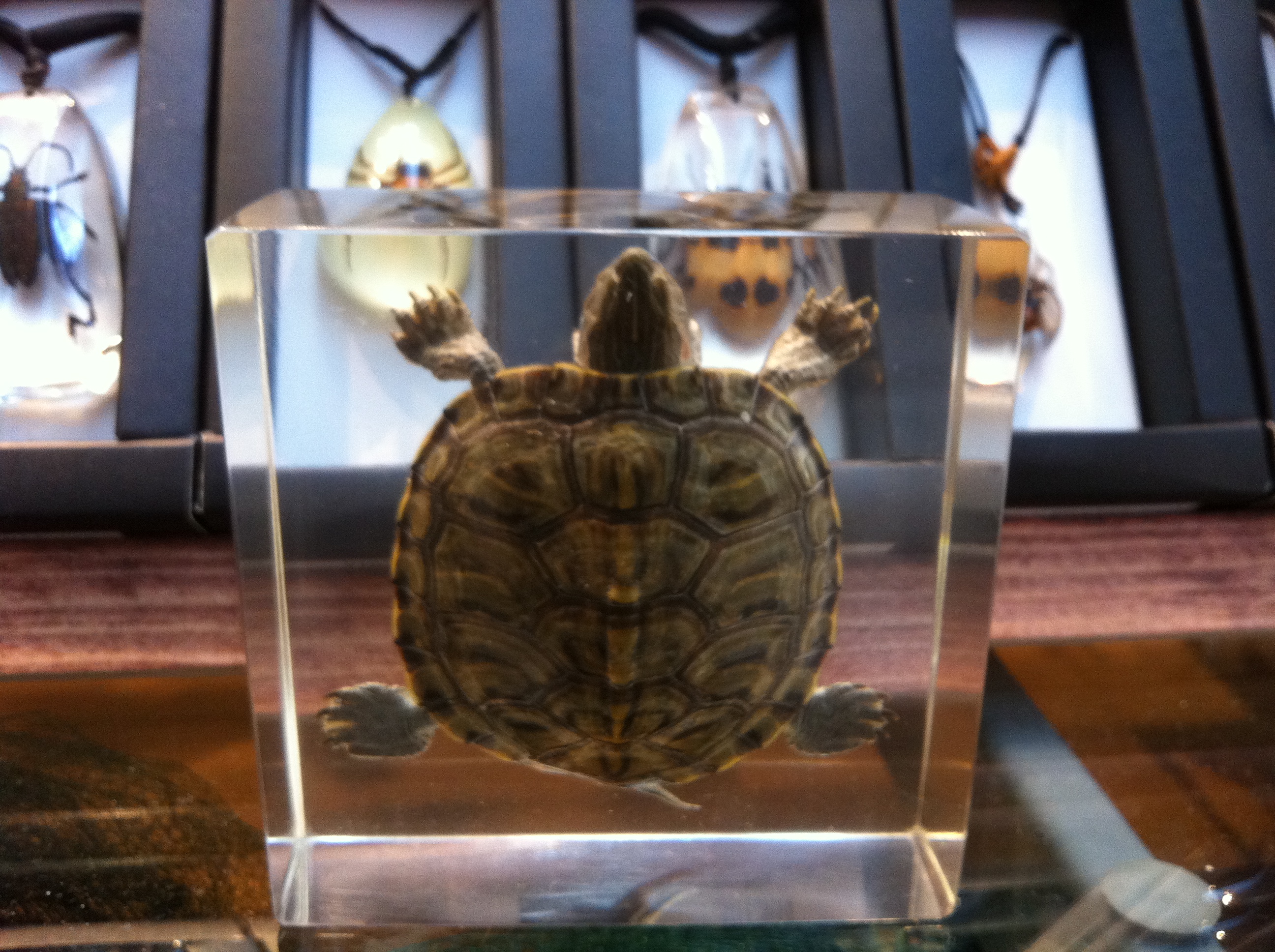 Over the weekend, my wife and I took a little getaway trip to San Antonio. We visited a couple of the local fish stores, enjoyed a little of the nightlife, and managed to spend quite a bit of time on the city's famous River Walk. The river cuts through a mall, which is where I stumbled across a small kiosk full of horrors. The name of the kiosk was "Real Bugs", and I was immediately drawn to it because at one point, insects were a great passion of mine. The closer I got, the more I got that sickening feeling. The insects were all encased in an acrylic form. Seeing these exotics bugs displayed like this was a bit disturbing to some extent, but what really made me sick was the sight of a juvenile red ear slider, which is a freshwater turtle if you're not familiar. Then I looked a little more and saw starfish, crabs, and various sea shells. My heart continued to sink, so I walked away.
The more I thought about the little kiosk from hell, the more it angered me. Despite walking away originally, I had to return to get more information on the animals and how they were collected and killed. The kiosk attendant, not surprisingly, had no clue about the jewelry other than their prices. But I did manage to get a business name. Continuing on with my investigation, I did a Google search for the products and came across multiple websites where the jewelry was either sold or advertised. To my surprise, the sites had far more animals available, including frogs, bats, mice, snakes, and tons of invertebrates from both sea and land.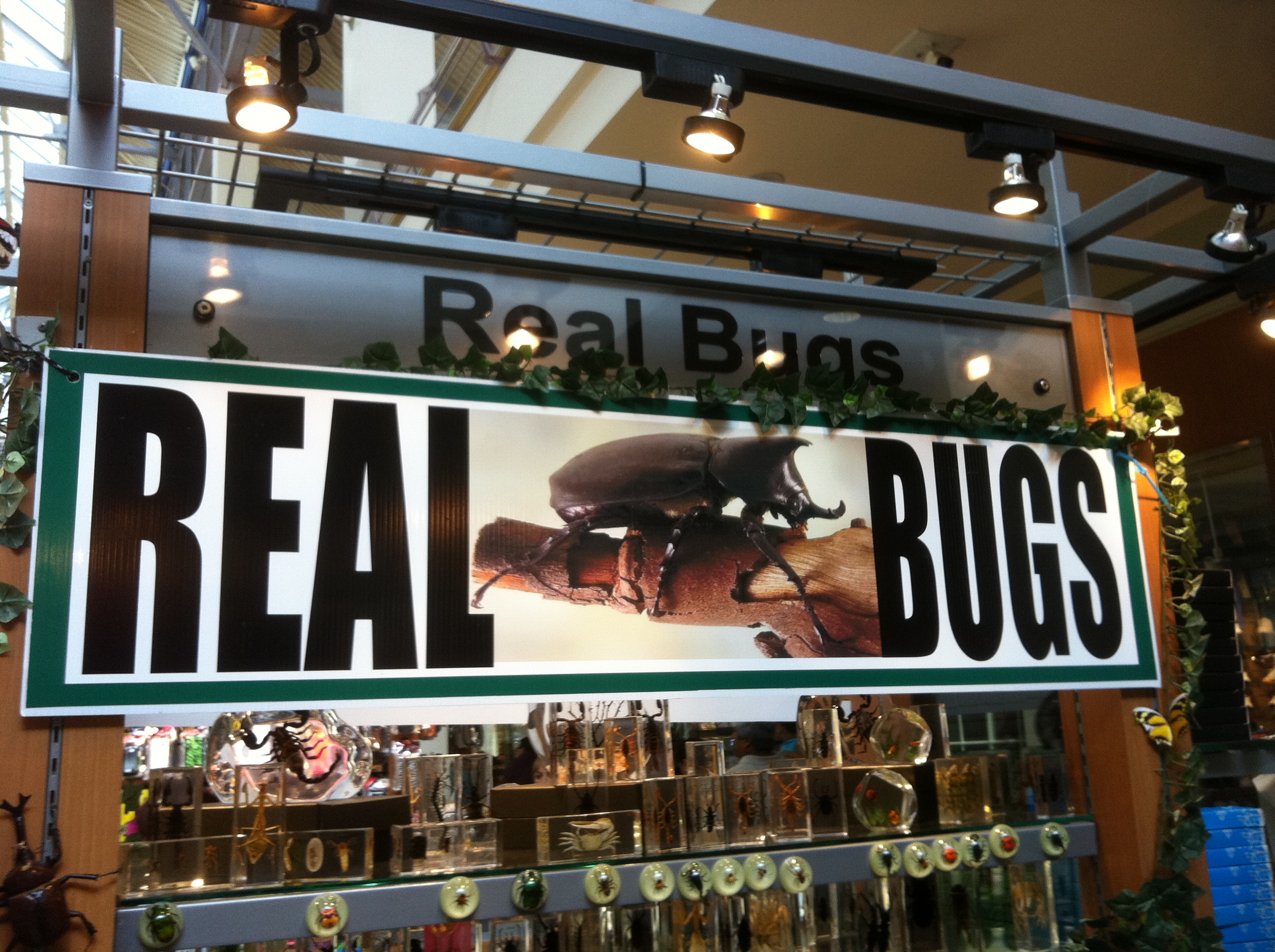 Each of the sites had their own set of frequently asked questions, which held very few answers. None of them said how the animals were killed, but one did say that some of the animals were farm raised, with another saying the animals are from China. Seeing as how there was a lack of info, I emailed each of the companies with a list of questions. To date, I have yet to receive a response, but it has only been short time since I sent the questions, so the lack of a response is somewhat understandable. However, these grotesque novelty dealers will not stop receiving emails from me until I get a response, and I encourage others to email them as well. I am purposefully leaving out their emails, but a simple Google search for "Real Bugs" will give you plenty of places to start.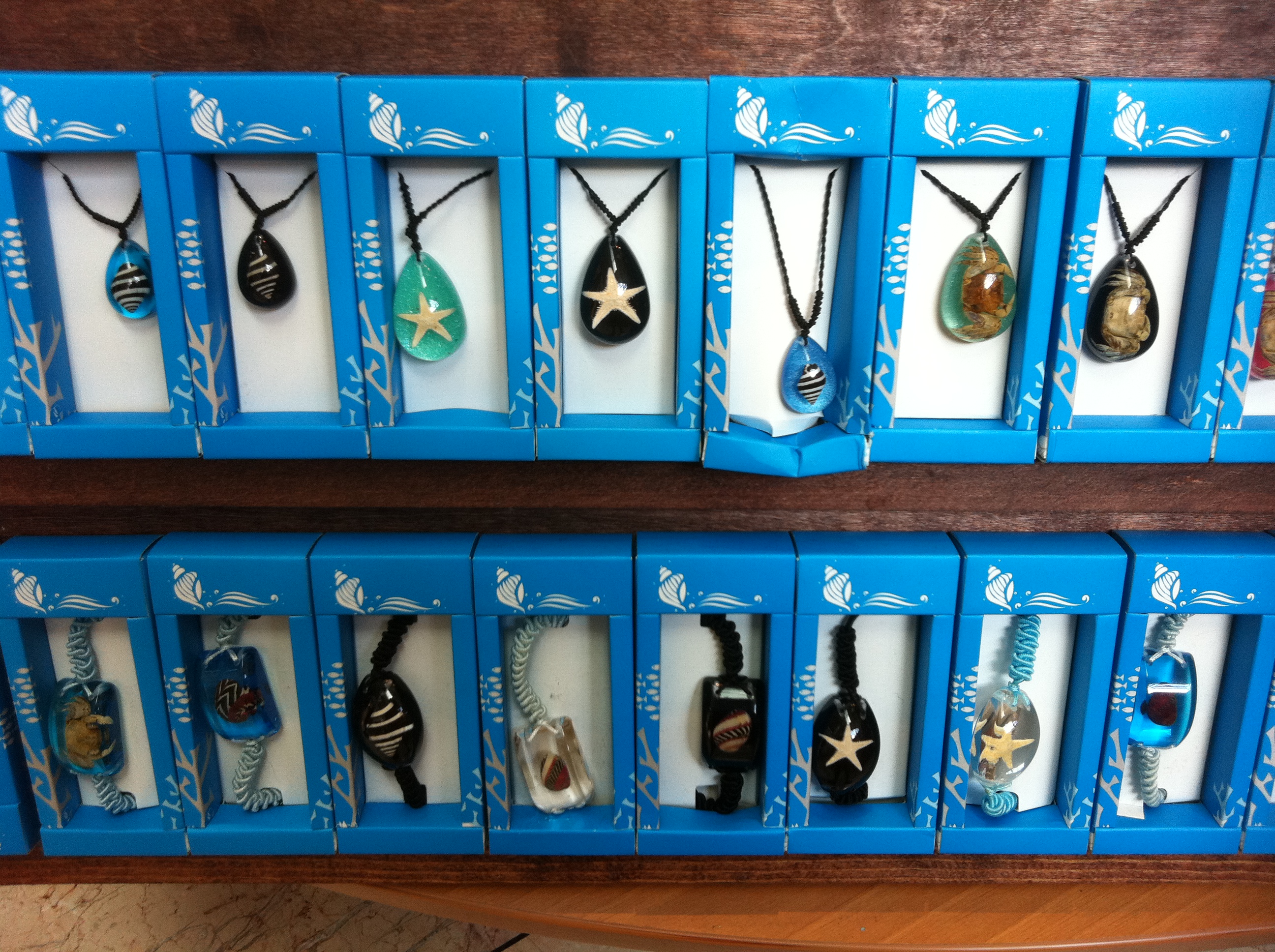 To wrap this rant up, I will admit there is some knowledge to be gained from preserving animals in this fashion. For starters, the sites as a collective do offer skeletons, life cycles, and other life forms that have some place in the educational and scientific communities. Despite this, these companies are still a disgrace, and people should avoid doing business with them as much as possible.