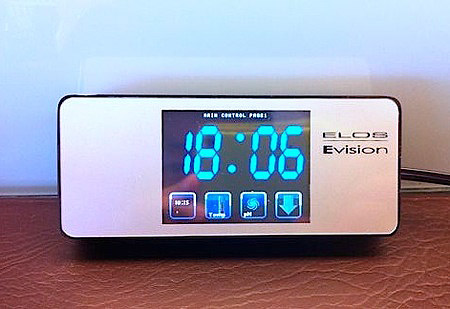 Elos has been creating quite a bit of buzz with their latest offering to the aquarium world. Very recently, the aquarium and aquarium equipment manufacturer unveiled their new E-Vision controller, which is set to replace the already popular Biotopus line of aquarium controllers. The new E-Vision steps way out of the box as far as aquarium equipment is concerned (at least aesthetically). This highly modularized system is headed by a very iPhone inspired touch screen that features app-like icons in the user interface. Individual parts can be purchased and incorporated into the controller without having to buy the whole system, with the entire setup consisting of the following modules:
Clima – temperature module
Tempo – timer module
LED dimmer – dimmer module for compatible LED lamps
ORP – module for controlling and monitoring ORP probes
pH – module for controlling and monitoring pH probes
More details, images and even a video after the page break.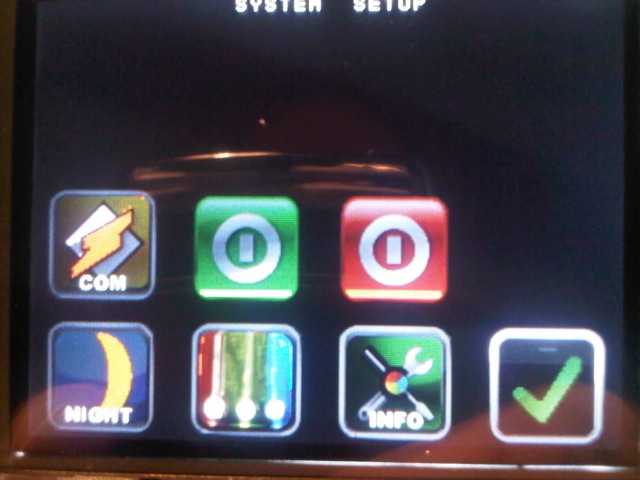 Despite the perceived robustness of the E-Vision controller, the LED dimming module will only dim compatible Elos LED lamps. This is a great way to promote other Elos products, but not including other LEDs doesn't seem very wise to me. I realize that building the compatibility between the E-Vision and several LED fixture producers would be time consuming and riddled with difficulties, but given the fact that so many people use LEDs and there are so many brands, you'd think Elos would at least target the most popular LED brands. Perhaps future LED dimming modules will be available from specific aquarium LED fixture producers, but that's not readily apparent right out of the gate.
The web interface found in the Elos E-Vision appears to be very well developed, allowing users to communicate with the devices from all over the world. As can be seen in the video below, the owner of Elos can be seen dimming the lights on his tank back at the company's headquarters in Verona, Italy. The impressive part is that he was in Singapore at the time. Now, I realize other aquarium controllers offer a similar interface, allowing users to communicate with their controllers via the net. That still doesn't make this aspect of the Elos E-Vision any less impressive, and it's a feature we're excited to see.
For more information, please visit Elos Reef.