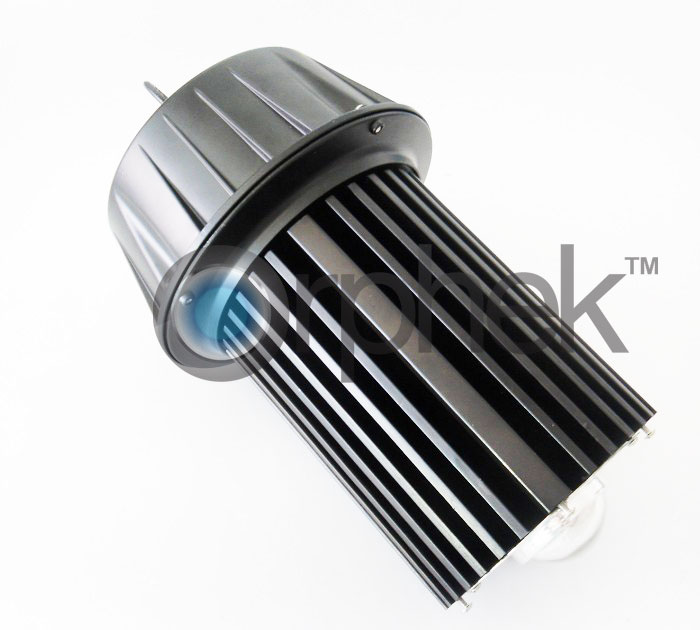 Even though the Orphek DIF series of LED pendants was just made known to the public, the light designers decided to tweak the external body of the lamps just a little to make it more visually appealing before it went into large-scale production. The heatsink appears unchanged, but the driving housing gets a more finished look, as can be seen in the image above. The gap between the driver case and the heatsink is no more due to a more robust plastic case now being used to protect the driver from any excess moisture. It should be noted that the driver in the original DIF pendants were also protected by a hard plastic case, but the new one just looks so much better.
More information after the break.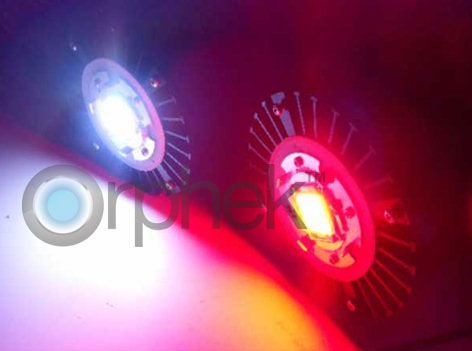 Along with the slight aesthetic tweaking, Orphek has also release quite a bit more information on the pendant's available models and capabilities. When we originally broke the news of the Orphek DIF, they had only given us information on the 100watt model. Now, Orphek has released info on two additional models, the 50watt and 30 watt pendants (DIF-50 and DIF-30 respectively). These two lower wattage models will come in the same color choices as the 100watt pendant we described last week, and will also be able to use the three different optics. Based on this, we are assuming the actual size of the lamps will be the same despite the power differences. Also according to Orphek, the DIF-100 fixture is designed to replace 400watt metal halide, with the DIF-50 and DIF-30 aimed at 250w and 150w lamps, respectively.
We haven't gotten word on pricing or availability for the DIF pendants, but we have plenty of images and spectral plots to go around.