CoralVue apparently decided it was time for a makeover. They have completely revamped their website to better show off the hundreds of products that they make and import. The new look really gives the site the feeling that it is full of life, which is a huge step away from the drab colors of the previous layout. Unfortunately their blog section disappeared, but they do make up for it by including a new products section that is full of several products previously discussed here on AquaNerd.
Read about CoralVue's approach to their support of the IceCap ballasts below.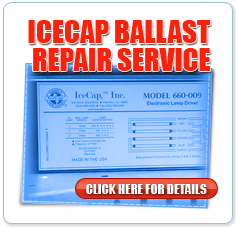 CoralVue is also taking the website upgrade opportunity to include an IceCap ballast repair request form on their home page, complete with details on how to get your malfunctioning equipment to their door and back. As you may remember, IceCap Inc shut its doors last year. Following the demise of the once iconic lighting company, former IceCap president Christ Conti joined the CoralVue team. He of course brought with him a variety of IceCap equipment, along with the know-how to repair them for existing customers. This move kept the IceCap products alive, albeit re-branded, and kept many aquarium keepers happy by providing technical support for their already existing light setups.