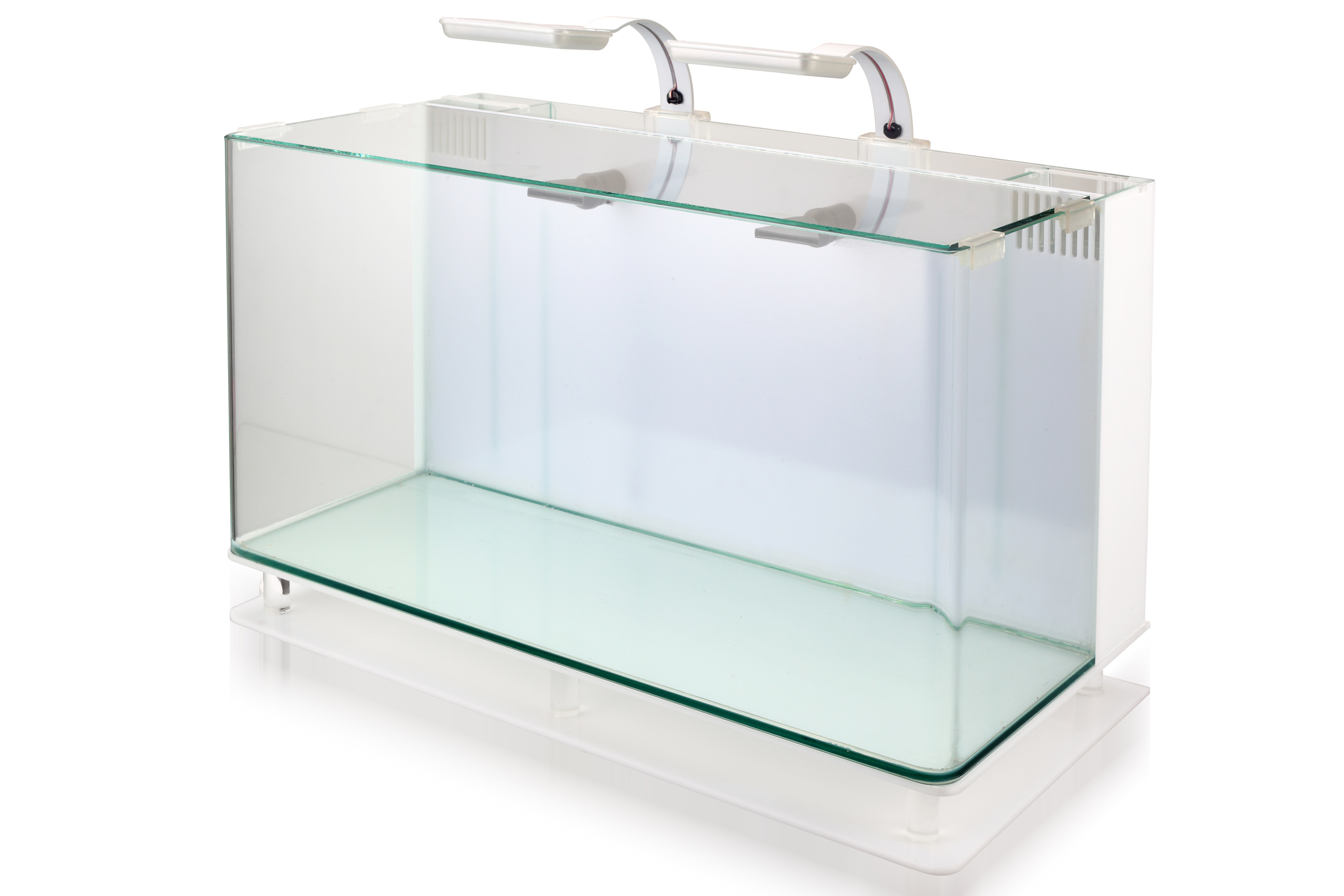 Continuing on with our spotlighting of the new products from Innovative Marine, we now shift our focus to their Nuvo Aquariums. These Pico, Nano, and Mini aquariums are made from bent glass and are super stylish all-in-one tanks (abbreviated AIO) that will look great on desktops, countertops, or designated stands. Each of these feature laden aquariums comes with an acrylic false wall with either one or two overflows, at least one media basket, phosphate sponges, mechanical sponges, activated carbon sponges, a designated heater column, and a directional flared output nozzle. In addition to the designated heater column, the three largest models also have a refugium column.
More features and images listed below.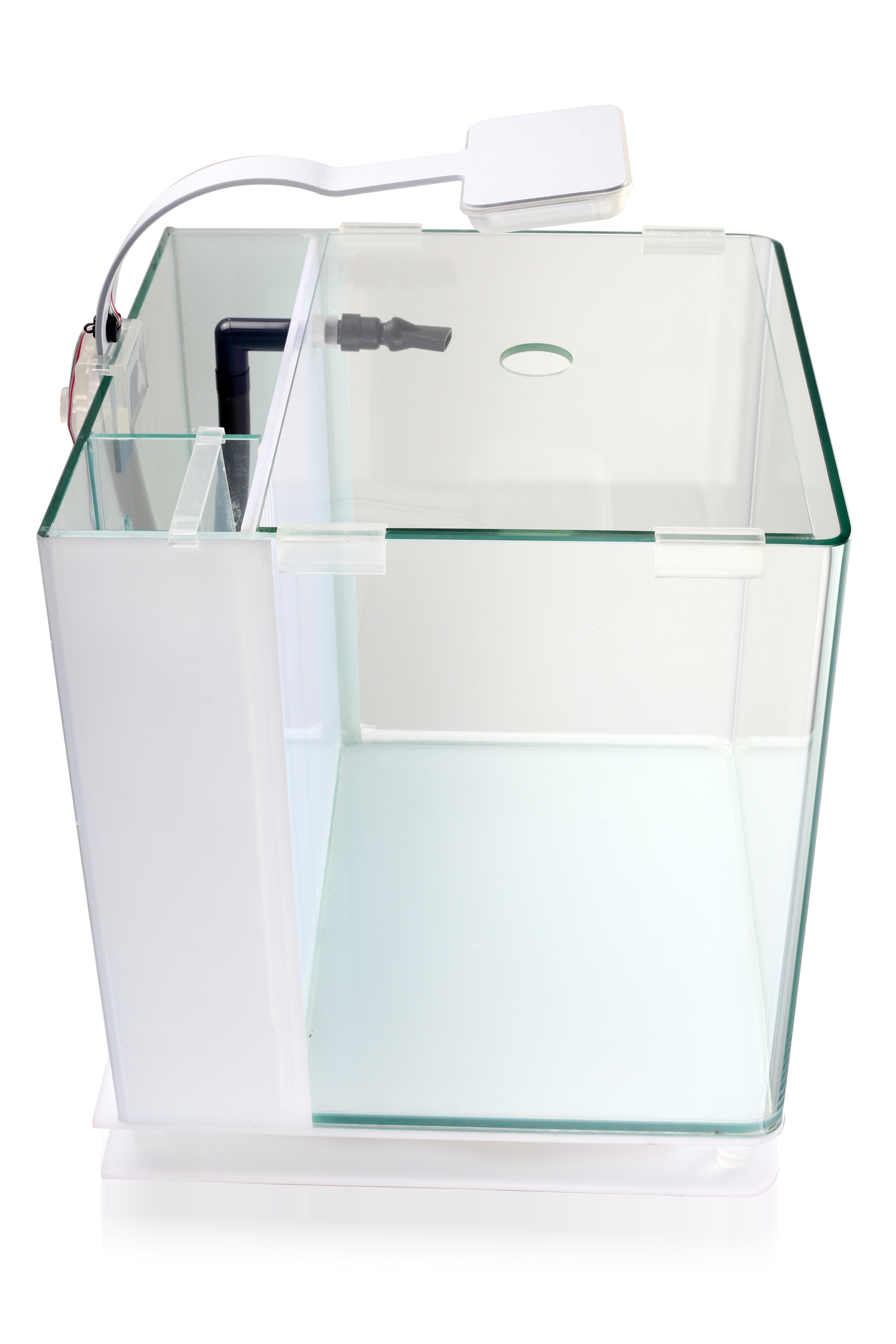 The lighting for each tank is provided by the IM SkkyeLight LED light systems, with the smaller tanks being treated to the Clamp LED lights and the larger tanks getting the Tablet fixtures. The smaller AIO aquarium models come with an acrylic pedestal to make their presence on a counter or desktop more stylish, while the larger aquariums are designed to fit on their provided 36″ tall stands. Five Nuvo Aquarium models are available, with the three desktop models being 4, 8, and 16-gallons in volume. The two larger aquariums come in 30 and 38-gallon models.
Unlike most AIO nano aquariums, the three largest Nuvo Aquariums have a designated refugium section, which gives the aquarium the natural filtration that most hobbyists usually add to other brands of nano aquariums anyways. I am personally a huge fan of this feature, and it's gratifying to see Innovative Marine incorporating it into their aquariums, taking the hassle away from hobbyists.