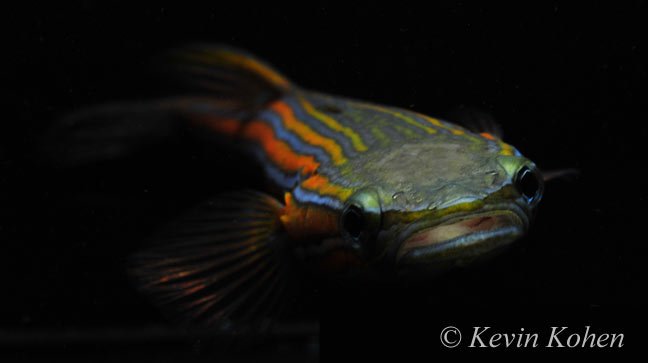 LiveAquaria recently announced on their Facebook page that they have an extremely rare Flathead Perch (Rainfordia opercularis) residing in one of the aquariums at their Wisconsin-based facility. We expect this fish to make it to te famous Diver's Den section on LiveAquaria's website, but this also assumes that Kevin Kohen is able and willing to part with such a rare beauty. No price has been revealed as of yet, and neither have any concrete details.
If you are not familiar with R. opercularis, you're not alone. This rare fish is still a mystery to most, but what we do know is that it is endemic to East Australia and can often be found in caves and crevices on the reef. For a video of this amazing fish, please see the previous article we wrote The Rainfordia opercularis Seen on Video.
We originally came across this story over on Michael Price's Marine Engineers blog.