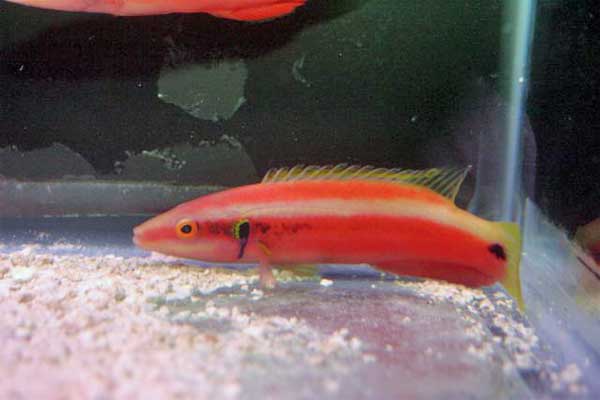 There's no better way to stir up attention for your brand new fish store than to bring in some extremely rare fish. Nebraska Aquatic Supply did just that when they recently opened their doors with the help of a couple of Sunset Wrasse (Bodianus sanguines). These deepwater wrasses are very beautiful, but with a price tag of $4500 per fish they will likely be sitting in the store's tanks for a while. Information is scarce on this stunning wrasse species for the most part, but what we do know is that they come from the depths of Hawaii. Found at 400+ feet, collectors actually have to use re-breather SCUBA gear to catch them, most likely making frequent decompression stops for the fish along the way.
To view more photos of these stunning Sunset Wrasse, please visit New Age Reefs.
Update: The crew at New Age Reefs has contacted us with the price of these fish. The article has been updated to reflect that information.