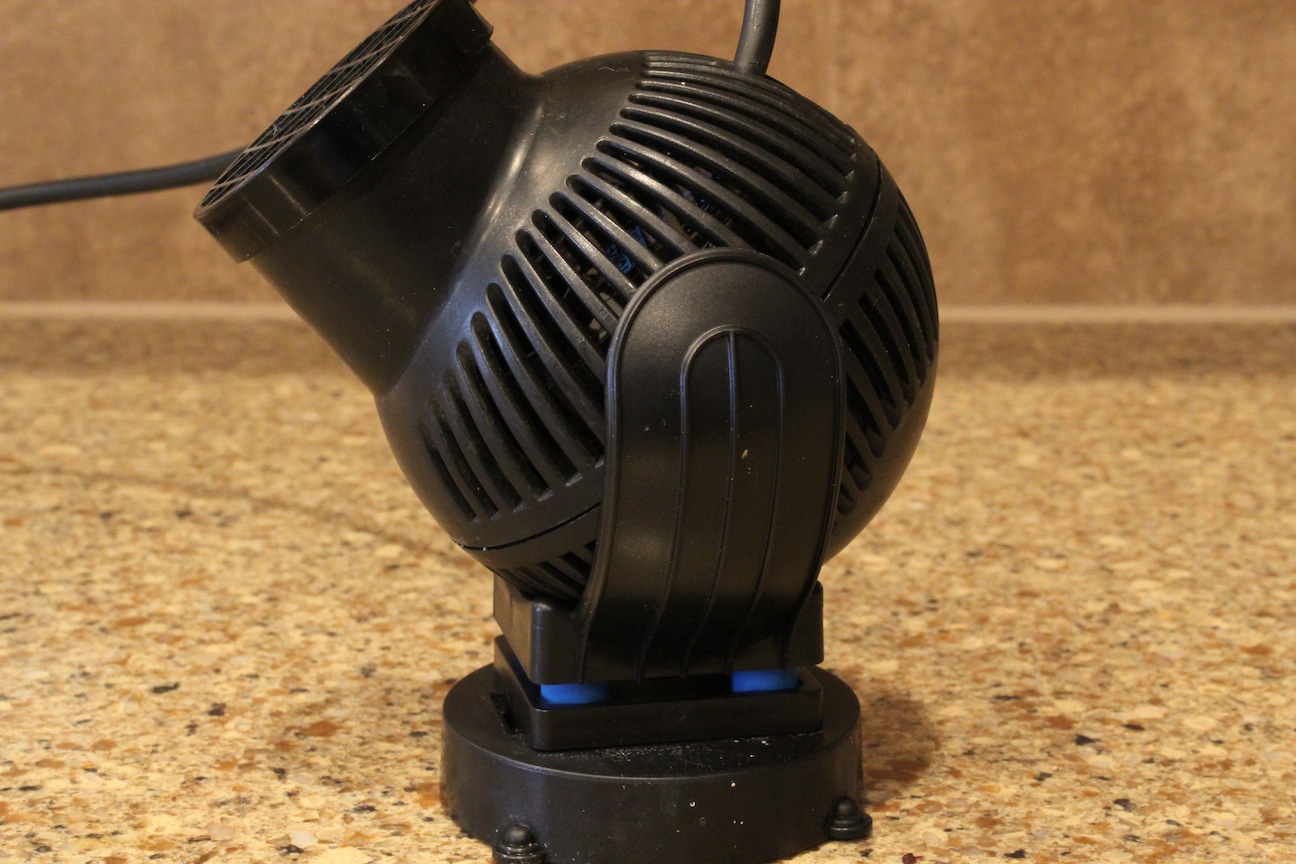 Responding to the results of the Advanced Aquarist Flow Study and the reactions by folks in the aquarium community, Tunze has announced a couple of pump upgrades that will be available later this year. The first of these upgrades will be available to the Tunze Stream 2 model 6105 water pump, which is their most popular model. It will consist of a 24V jumper and an upgrade in the pump housing. The jumper replaces the 18V jumper currently in the power supply of the 6105 and instantly increases flow rates by 800 gallons per hour. Of course, this also means a slight bump in power consumption to 30watts, and noise levels are expected to increase as well, but only very slightly. To better handle the increase in flow, the Tunze 6205.130 housing is also available as an upgrade, and it will easily fit right onto the 6105 assembly giving the pump widened flow patterns. Both the power supply jumper and housing upgrades will be made available to existing Tunze 6105 users by November or December of this year, and the price is expected to be around $30.
So what does these upgrades mean for the future line of the Tunze Stream 2 pumps?
According to Tunze, the 6105 will start to include all of these parts straight out of the box. This means future users will get a factory pump as they are sold today, but with the added upgrades in the box as well. Hobbyists will be able to choose between 12V, 18V, and 24V jumpers, as well as two different pump shrouds for either narrow long flow or wide short flow. These included options will cause a slight bump in the retail price of the Tunze 6105 by $30. Tunze also promises that these or at least similar upgrades will be made available to other pumps in their lineup as well.