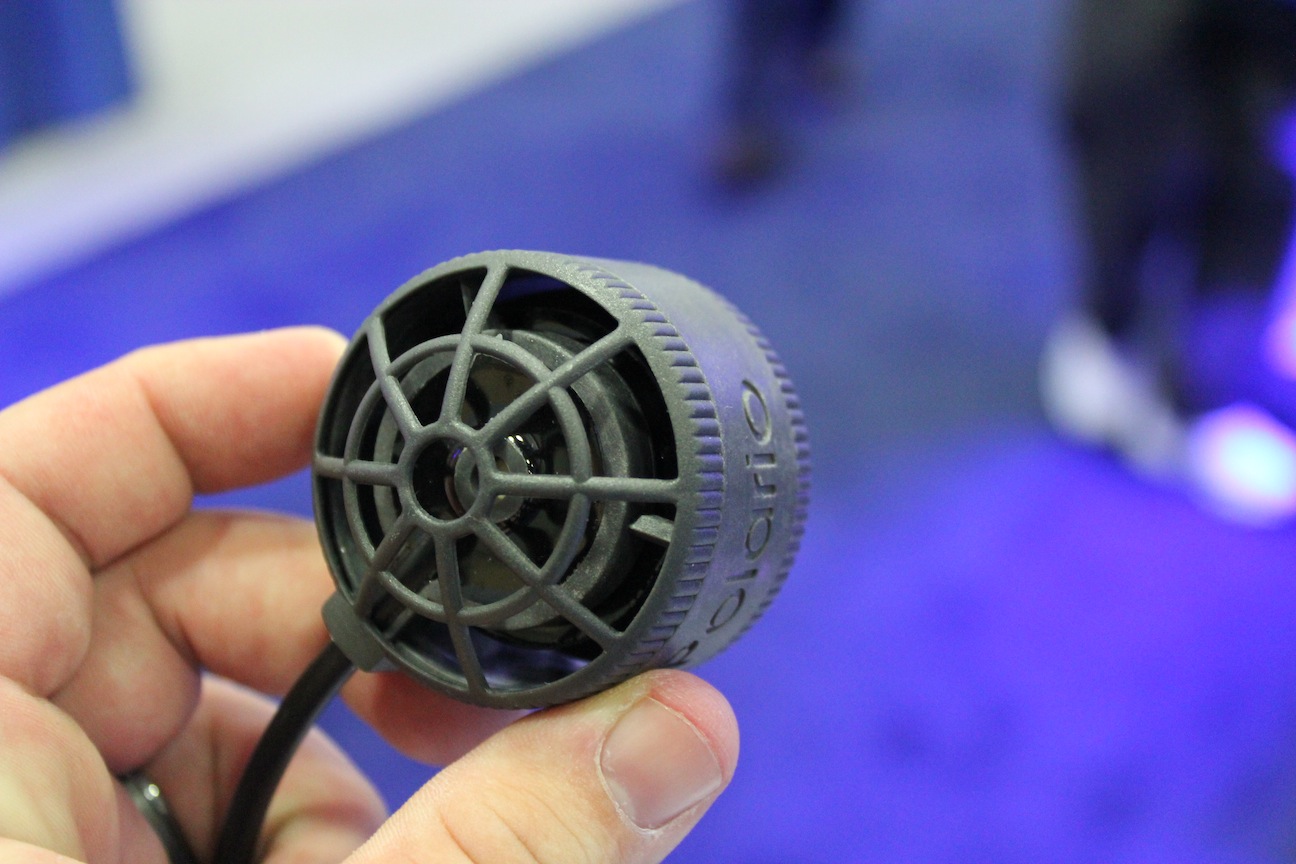 While at MACNA, we stumbled across the brand new nano lineup of the Polario water pumps from Taam. Though the Polario pumps have been around for a while, they were previously only offered in two very large models that exceeded 9-inches in length. The new lineup of tiny Polario pumps offers three new models, the 4ML (pictured above), the 7ML, and the 10ML, all of which are roughly 2-inches long and just a shade over 2-inches in diameter. The 4ML is physically smaller than the two other models, but only by a few tenths of an inch in both length and diameter. Much like their bigger brothers, the nano Polario models have two outputs that are used in an alternating fashion to create a wave in the aquarium. To keep the pump in place during this wave action, each is fitted to a magnet mount and the pump itself can rotate 360 degrees on the bracket attached to that magnet. The wave action created by the pumps comes from pre-programmed settings that gradually increase flow by 25% every five seconds. After the pump reaches its maximum output, the pump will shut off and go into a brief delay before the other side of the pump starts up.
More images below, along with water flow rates and energy consumption numbers.
In terms of water flow, the 4ML produces 600-1000 gallons per hour, while the 7ML increases that number to a range of 1300-1800 gph and the 10ML to 1500-2600. For power consumption, the 4ML sips electricity at 7watts while the two larger models consume 23 and 25watts respectively. Prices for these pumps start out at approximately $80 and increase to about $120.