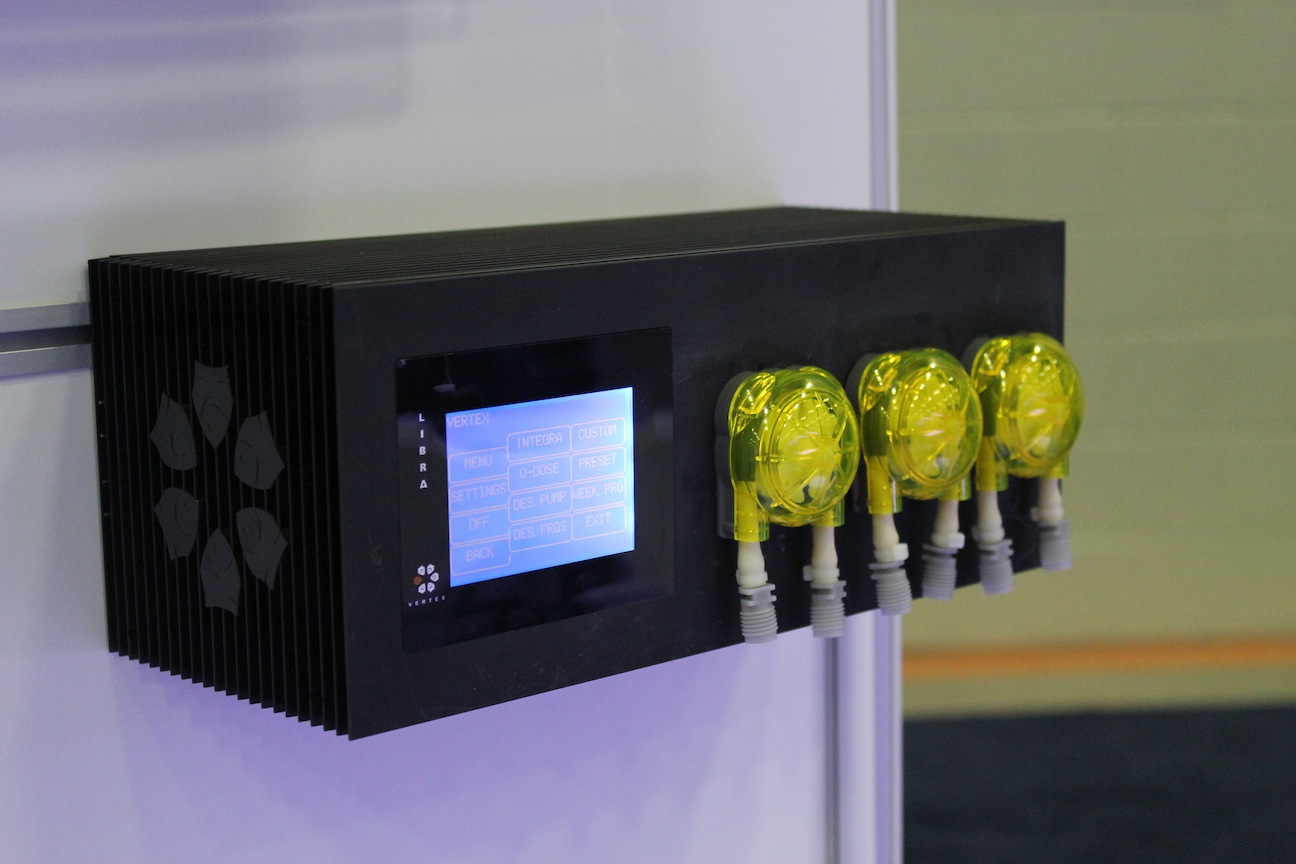 Vertex Aquaristik continues to improve on their product offerings, with one of their latest gems being the Vertex Libra dosing pump system that they showed off at MACNA last weekend. This peristaltic dosing system features three pumps that can be independently controlled by the touchscreen interface or through the wireless interactions between the Libra and Vertex's new Cerebra aquarium controller, which is an app-friendly touchscreen controller that we'll be discussing shortly. The Libra is encased in a solid piece of extruded aluminum and each of the pump's DC motors can be easily removed and broken down for cleaning.
The Libra dosing system with the touchscreen can be operated completely independently of any other aquarium equipment, such as controllers, and has the added benefit of being somewhat of a controller itself. A slave pump setup will be offered by Vertex at some point down the road, and it will receive instructions from the Libra master unit and probably the Cerebra as well. The slave unit will take advantage of the extra space that the touchscreen and control system no longer occupy by adding a fourth peristaltic pump.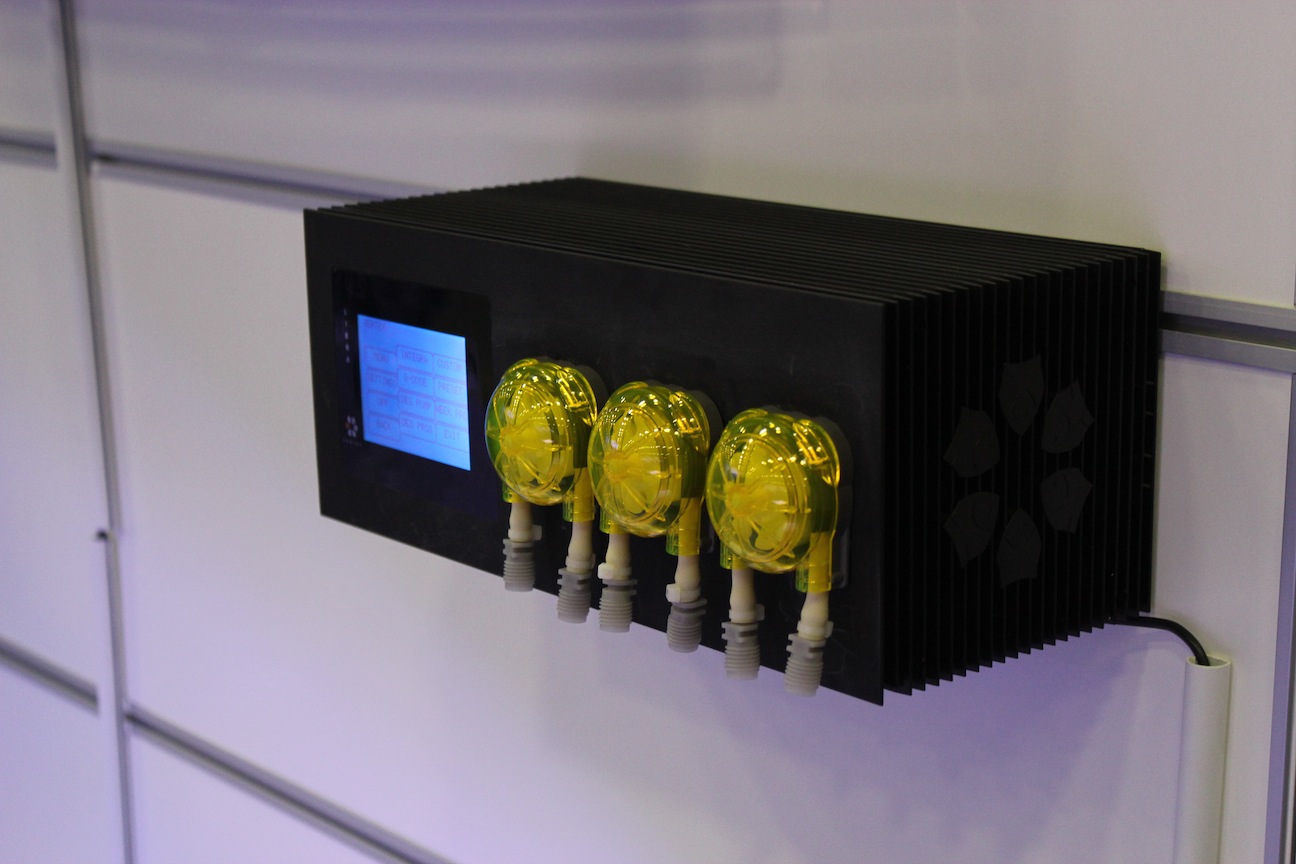 According to the Proline Aquatics sales rep manning the booth, in order to make the Libra even more potent, Vertex has included the ability to do a little stoichiometry. In a nutshell, the user provides a little information about his or her aquarium system to the controller, such as water volume and what a certain tank parameter should be, and the pump can make decisions on how much of a particular chemical to dose based on various readings of the aquarium's water parameters. And to keep the dosing extra precise, a Libra with step pumps will also be made available down the road to dose very precise amounts to the aquarium.
In all of the excitement of the show and the massive amount of info being thrown at us from the Proline Aquatics reps, we didn't catch a price or a release date on this dosing system, but we'll be sure to update once we hear those details.