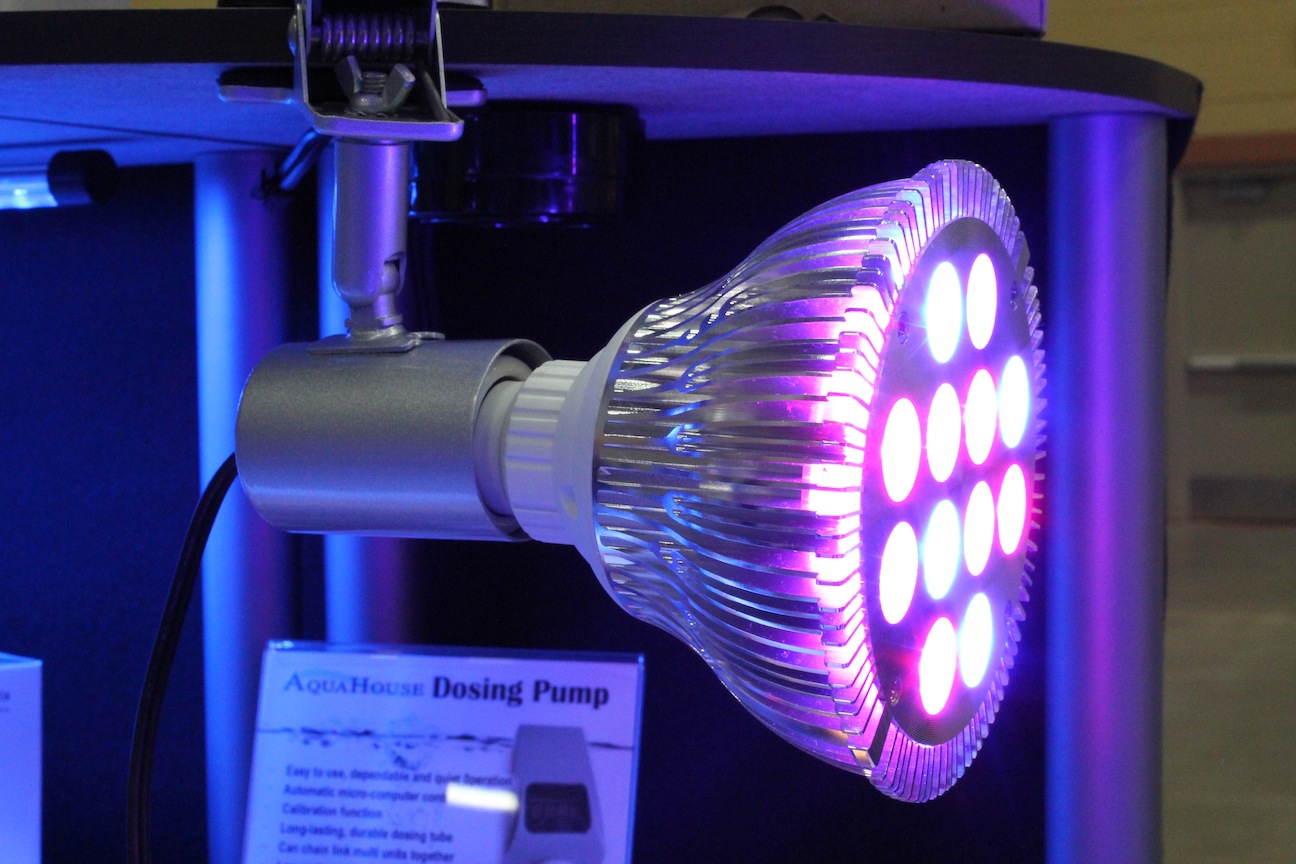 One of the big trends within the aquarium LED movement is the use of RGB LEDs. By using individual red, blue, and green diodes, aquarium keepers can really dial in the desired spectrum, including a tri-chromatic white. In keeping pace with current trends and realizing the importance of broad spectrum LED lighting, CoralVue is quietly getting into the RGB game with the introduction of their own PAR38 lamp packed full RGB diodes and a controller that can adjust the color and intensity, and even create cloud cover and lightning storms. These are all really cool features that aquarium keepers and technophiles seek, and companies are increasingly adopting the technology. But despite showing the lamp off to the public during MACNA, I wouldn't look at this particular item as being a future product from CoralVue, but rather their exploratory foray into the RGB world. None of CoralVue's currently available LED products offer this type of lighting technology, and seeing as how this is really a non-branded Chinese OEM PAR38, we don't expect to see it with a CoralVue sticker on it any time soon. However, this does present a very inexpensive opportunity to do a little product testing before adopting the RGB into other products or even rolling out a new line tailored specifically to that particular style of LED. On the other hand, CoralVue could load up a finished RGB PAR38 on their website tomorrow and prove our assumptions wrong, but we'll see their experimenting goes.
A picture of the RGB remote control can be seen below.
To adjust the RGB diodes on this particular light, a built-in controller with a wireless remote is included. The controls, which are essentially identical to those seen in the Ecoxotic RGB Panorama Modules, allow the light to produce up to 16 different colors and even allow for a cloud mode and a crude lightning mode.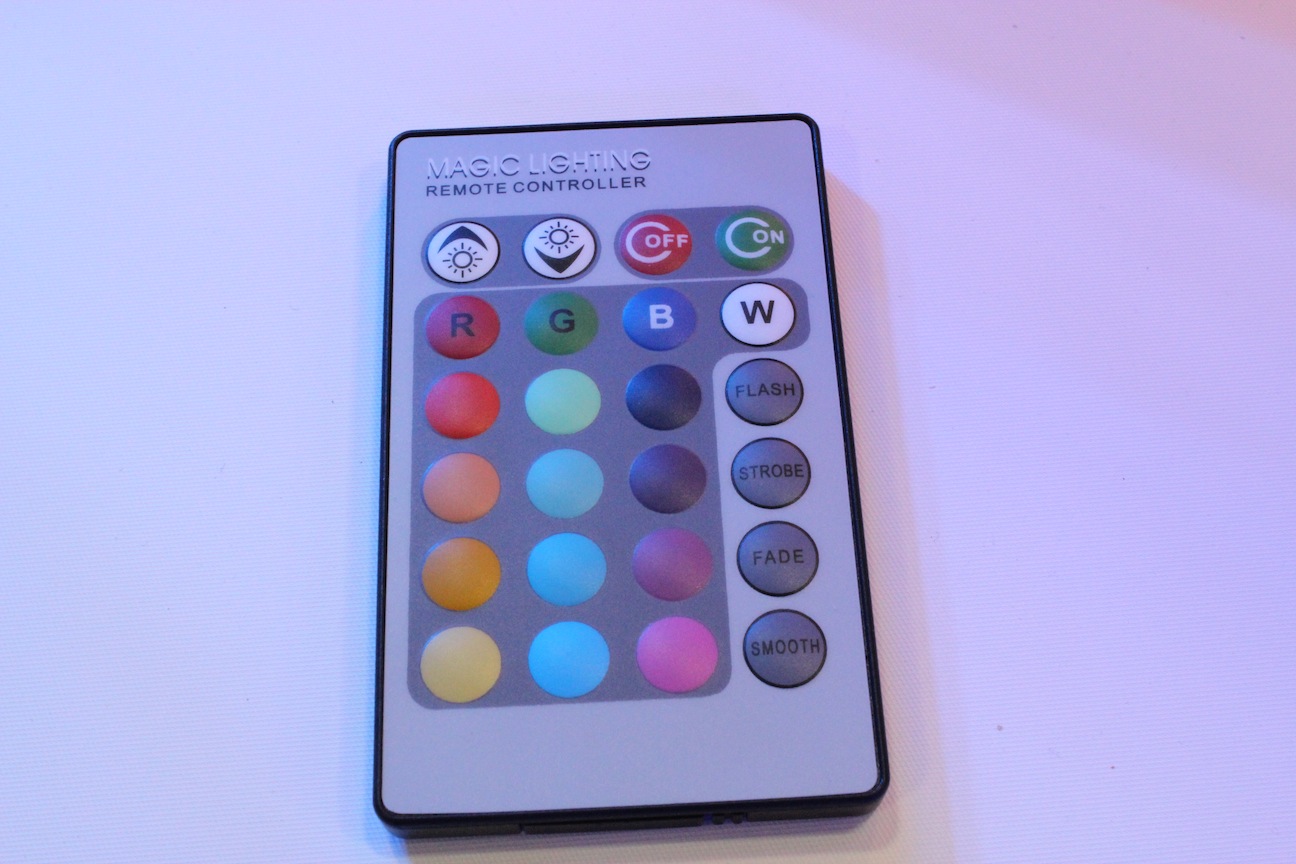 We'll keep our eyes peeled for any updates and stories surrounding this light and report back once we know something.