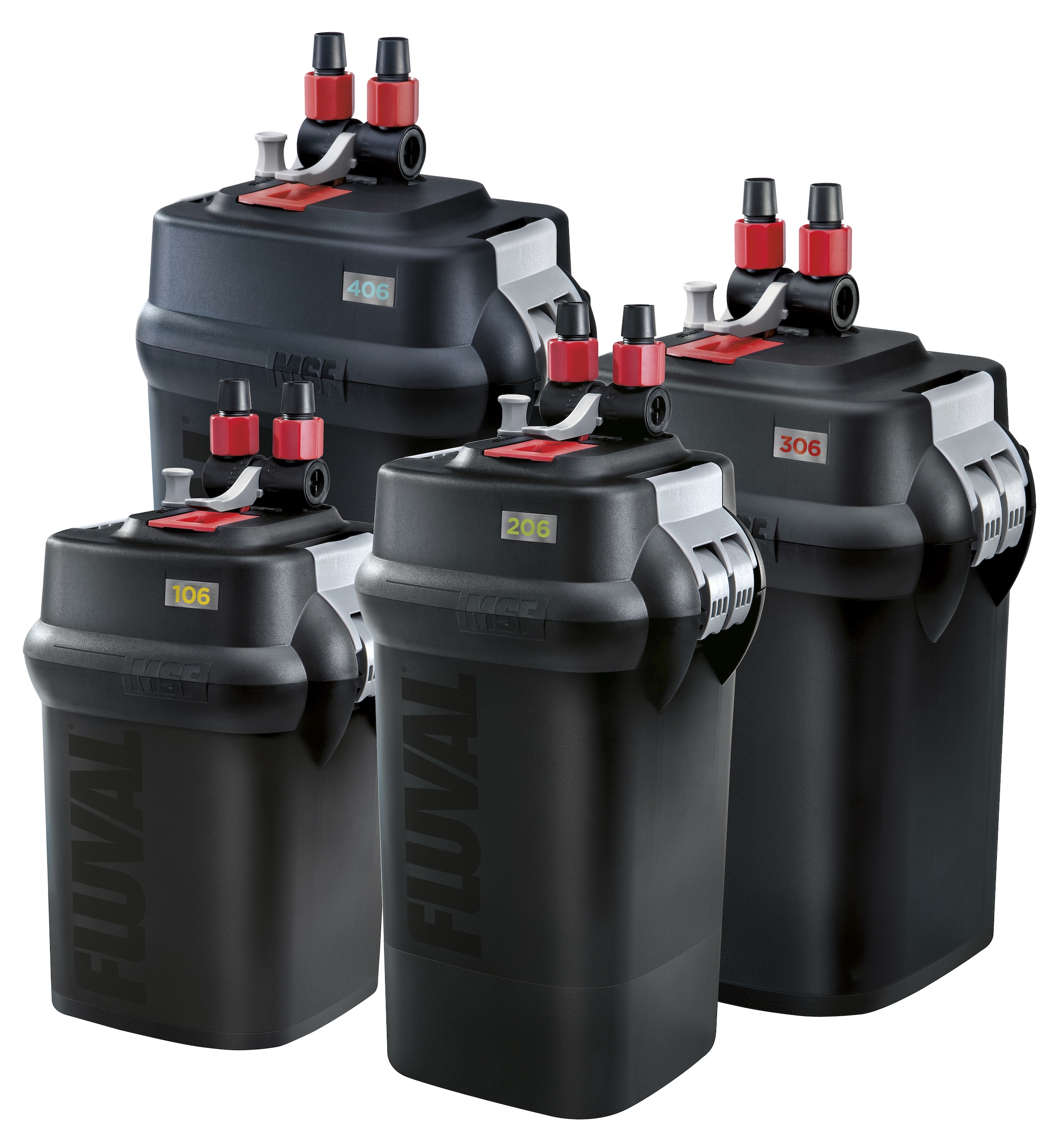 Fluval released an update to their canister filter line a few months ago, with the latest models getting both an aesthetic update and an operational one. The new '06 models, which aren't called so because of the year but by the 406, 306, etc. moniker, will feature a completely re-engineered priming mechanism that makes the setup much easier to start. This mechanism draws water into the chamber with each pump, removing the need to fill the canister with water to get it started. In addition to the new pump primer, each pump moves up to 15% more water without using additional power. This is accomplished with the help of some "clever mechanical changes" that allow the entire canister filter to work more efficiently. To top the list of new features off is a re-designed impeller and impeller housing that allows the pump to operate more quietly. This is accomplished by the use of ceramic rings being placed between the impeller and its cover, which are said to be friction free.
Another feature of the Fluval canister filter that's getting an update is their patented Aqua-Stop system. This system allows users to isolate the inlet and outlet tubing from the canister filter, keeping water in the lines without the fear of it spilling everywhere. This also allows for hobbyists to easily stop the filter to perform maintenance. The update for this aspect of the filter comes in the form of new handles, which are stronger than those of the past. With a quick flip of these handles, a hobbyist can quickly change media and clean the internals of the filter.
Here's a breakdown of the Fluval models and their capacities:
Fluval '06 group
Fluval 106: 550LPH, for aquariums up to 100L. 2 media baskets
Fluval 206: 780LPH, for aquariums up to 200L. 3 media baskets
Fluval 306: 1150LPH, for aquariums up to 300L. 3 media baskets
Fluval 406: 1450LPH, for aquariums up to 400L. 4 media baskets
This new Fluval canister filter is currently available to purchase online or at your local fish store that carries Hagen products.