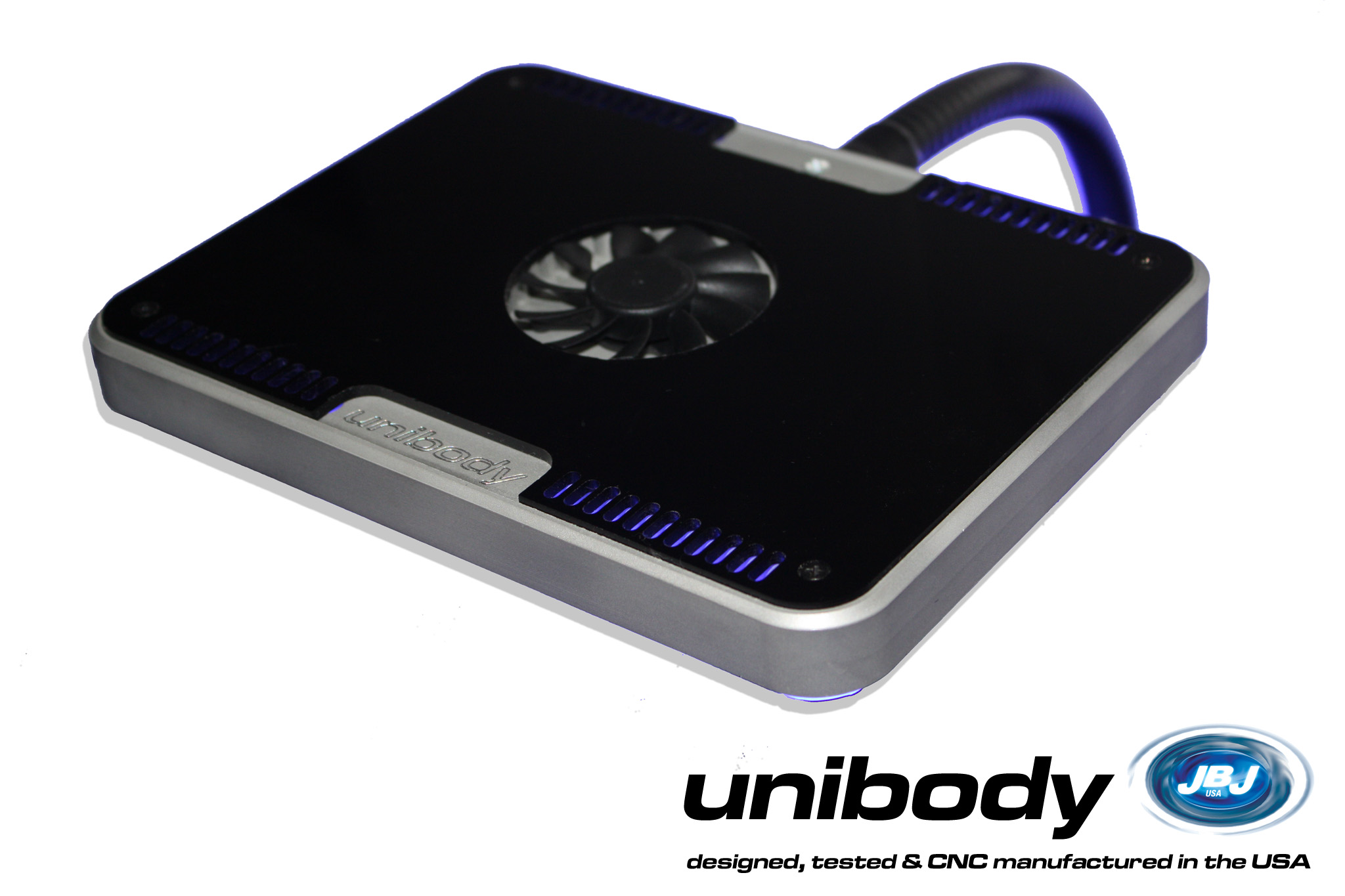 While at MACNA earlier this year, we stumbled across a small and nondescript LED fixture sitting out on a table at one of the booths. The little fixture appeared to be very promising and we gave it a good look, but little was known about the light and we didn't have a whole lot of details to go off of, so it just got filed away in the back of our minds as we were somewhat overwhelmed by all the happenings of the event. Little did we know, but the fixture was actually a prototype of the JBJ Unibody LED light, which grows ever more promising as it approaches a release date. The light is the result of a collaborative effort between JBJ USA, a popular nano aquarium producer, and Nanotuners/Nanocustoms, a crew that has been specializing in modding nano aquariums for quite a while. Designed, tested, and manufactured right here in the US, the JBJ Unibody is a controller ready and dimmable fixture that is perfect for smaller aquariums that need intense lighting. It's color spectrum can be dialed in anywhere between 6500K-20000K and it utilizes a durable unibody construction with an effective air movement system to keep the fixture running cool.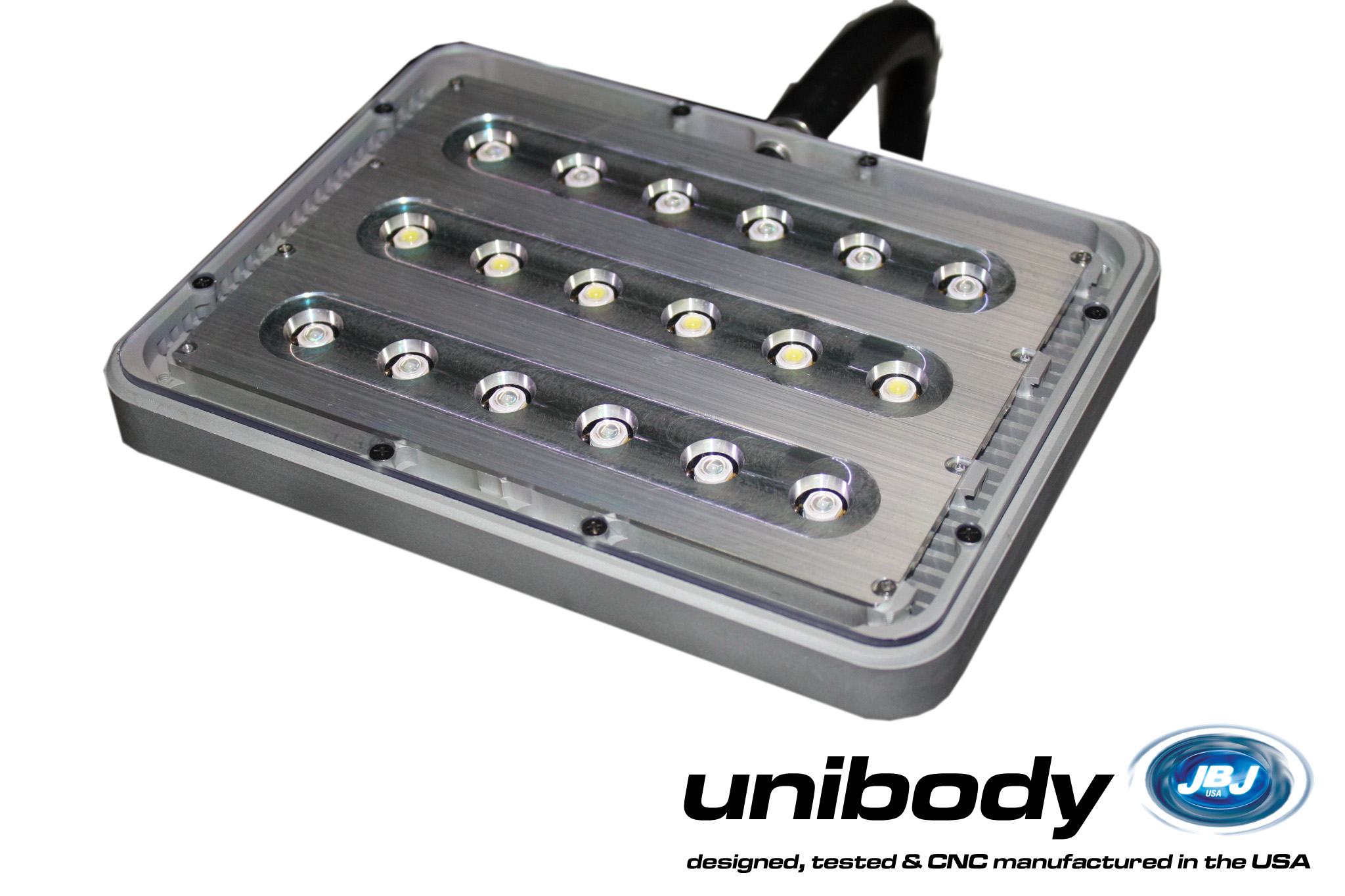 The JBJ Unibody LED is formed from a solid block of CNC machined aluminum that measures 8 inches long by 6 inches wide, with an overall height under an inch. The fixture uses 54watts of triple spectrum LEDs that are separated into two distinct channels, with the whites on one channel and blues on the other. Each channel is powered with a separate power cord, allowing for a simple but effective sunrise/sunset. To boost the output of the diodes, a CNC milled aluminum plate provides individual reflectors for each LED. As far as mounting options go, the JBJ Unibody comes with a universal gooseneck positing arm and a universal clamp on tank mount that can attach to rimless and framed aquariums alike. It can also be wall mounted if a gooseneck arm is too intrusive. To make the solid block of aluminum a little more stylish, optional and interchangeable faceplates are also available, allowing users to customize the aesthetics of the light itself.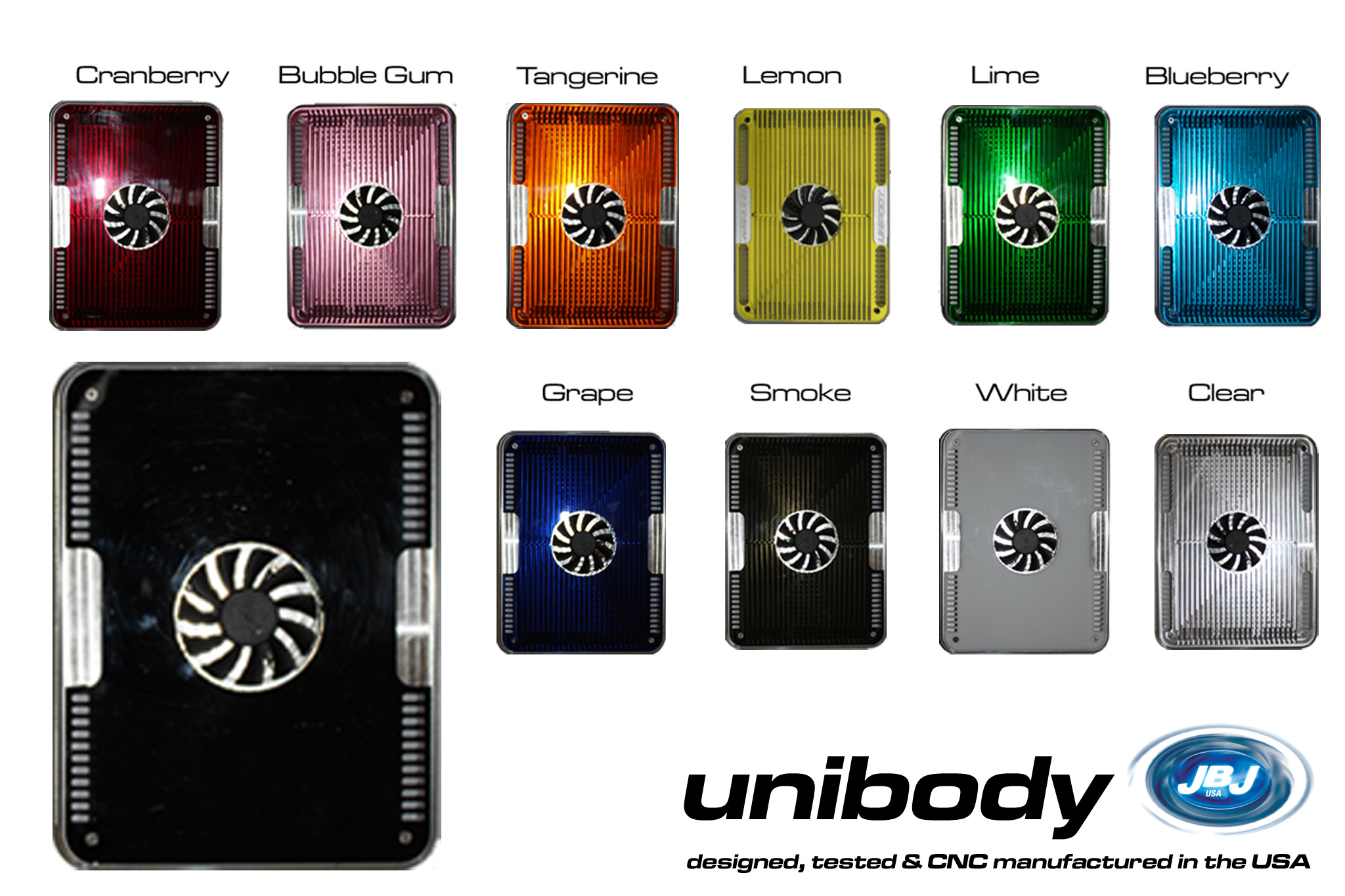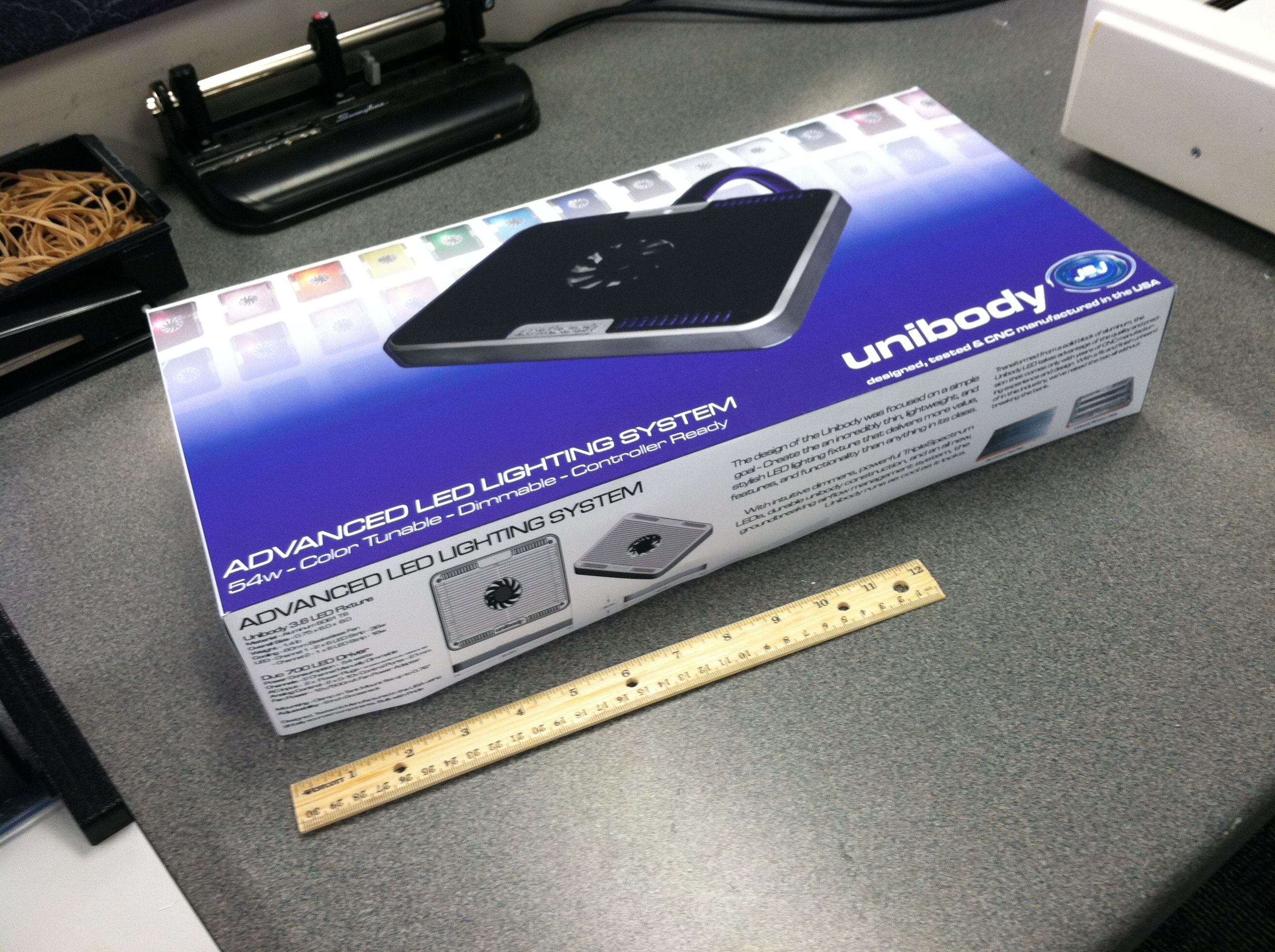 Thanks for the info Chris!