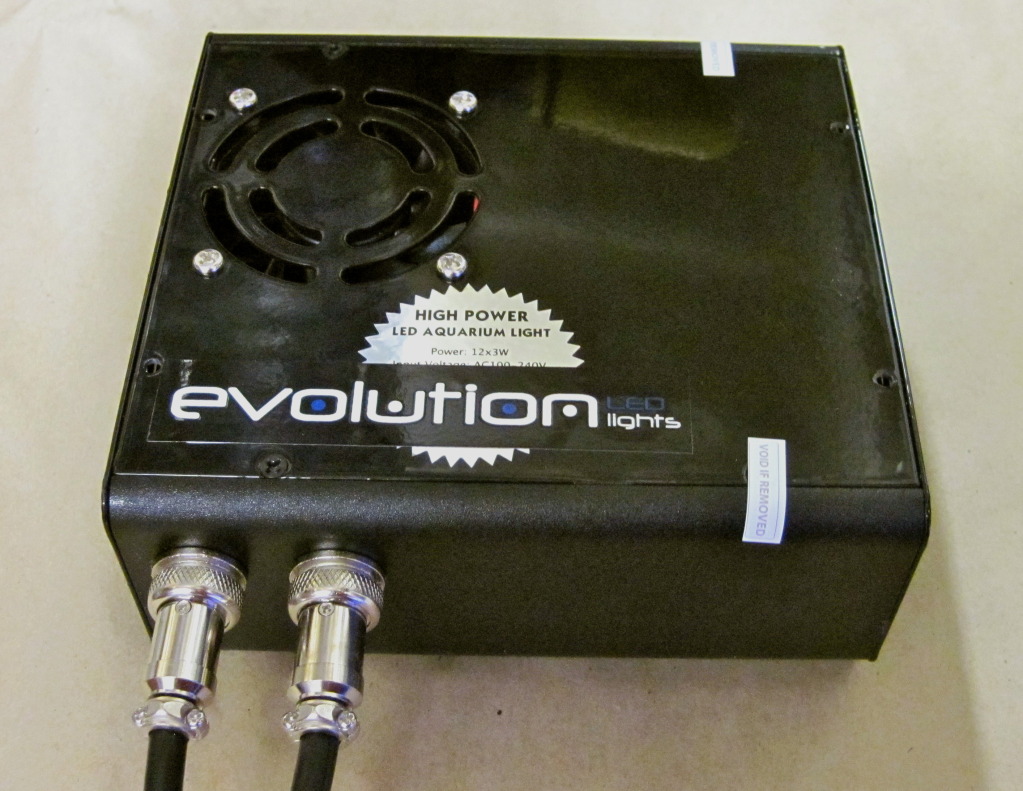 Evolution LED Lights, a lighting brand developed and distributed by Colorado-based ReefKoi Corals, has just released some teaser photos and a little product info about their new LED system geared toward the smaller tank crowd. Called the EVO Nano, this tiny light comes in two very powerful flavors, one sporting a dozen 3watt Cree LEDs and the other with a dozen Epistar emitters driven at the same wattage. The Epistar fixtures use an even combination of 14000K white and 460nm blue, and for an extra $50 hobbyist can get the model that packs Cree XPG 8000K and XPE 460nm LEDs. Each EVO Nano unit measures a mere 6″ x 5.5″, making it perfect for small aquariums that have high light demands. The PAR emitted from the Epistar model for example was 650 @ 6″,  300 @ 12″, 125 @ 18″. Clearly based on these numbers, the EVO Nano is suitable for just about every nano aquarium on the market since they rarely get very large in the height department.
More pictures and info after the break.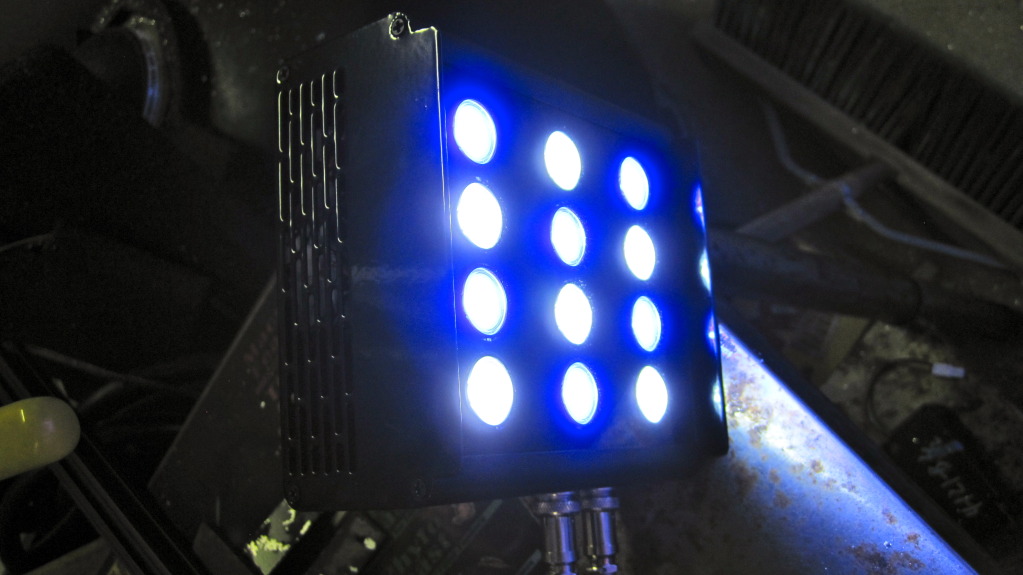 The total power consumption for the Nano also comes in a nice nano size, tipping the scales at a mere bumped 40watts, which not only includes the diode power usage but that of the fans as well. Two separate power cords feed juice to the fixture, which also keeps the blue and white channels completely separate. Despite the EVO line moving almost exclusively to being dimmable, these tiny Nano lights are said to be too small to be dimmed.
The price for the EVO Nano Epistar fixture is $150, with the Cree version at $200. Models are expected to start shipping later this month.
Update: During casual web browsing, it would appear the guys at Reef Builders beat us to the punch on this story.