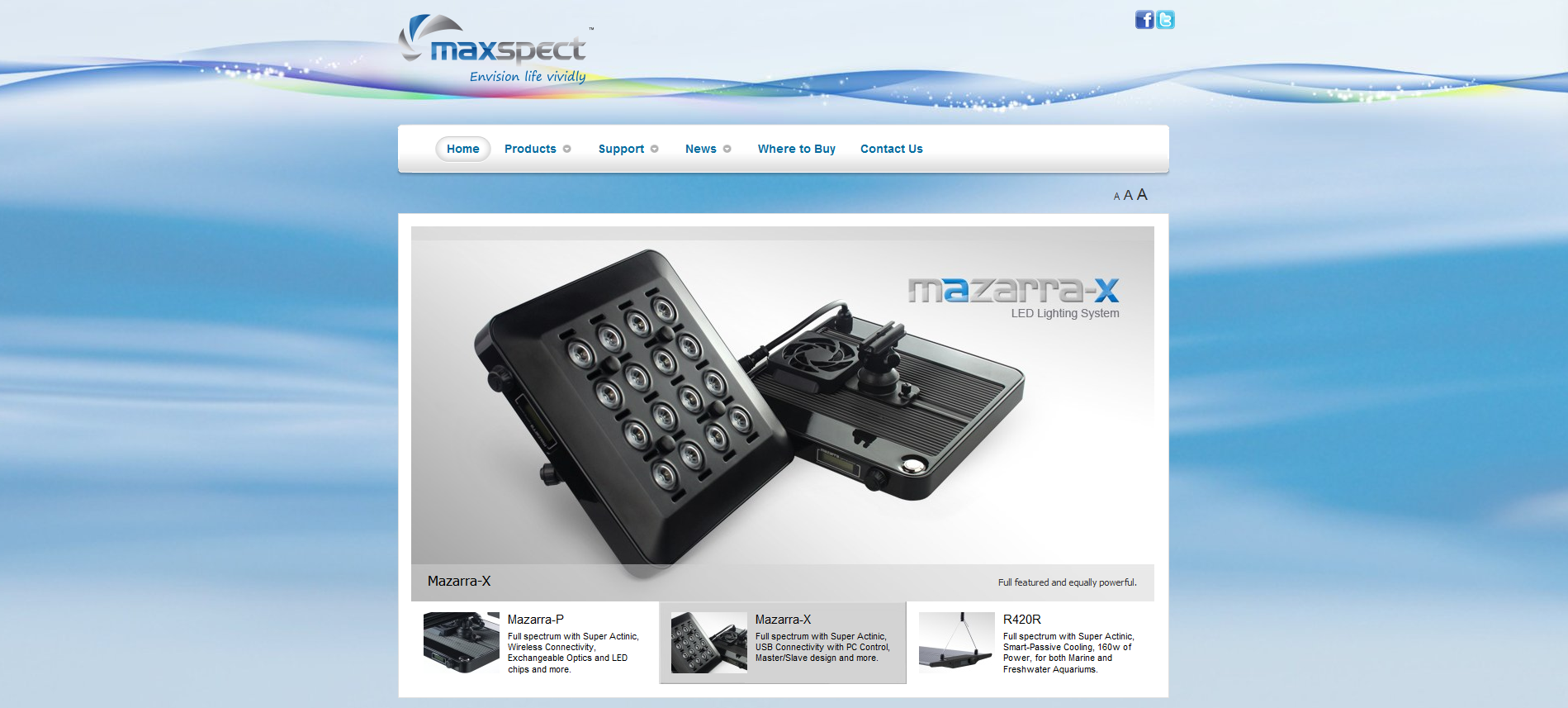 There's no doubting that the Maxspect Mazarra is one of the crowd favorites among LED fixtures currently on the market. It's unique mounting system, intense modularity, and powerful features make it an elite fixture in a growing crowd of bland lighting options. To help show off their amazing fixture, and a couple of new models that recently became available, Maxspect USA has completely revamped its website. We don't normally cover website redesigns, but then again this isn't just a website redux. The new site is also Maxspect's officially showing off their new Mazarra-X and R420R "Razor" fixtures, and naturally we just couldn't resist.
Besides just a handful of splash pages full of product info, the new website has a couple of additional features that fans of the brand will enjoy. For current users, a support section with product manuals will be available, though it's not quite finished yet. For potential customers, Maxspect has a "Where to Buy" section that maps out all of the retail locations where hobbyists can get their hands on Mazarra fixtures. And for the folks that just like to keep up with Maxspect's current events, a news section that doubles as a trade show photo gallery (with crisp looking images I might add) is also available.
If there's something about the Mazarra light fixtures that you wanted to know, this new website has all of the details.