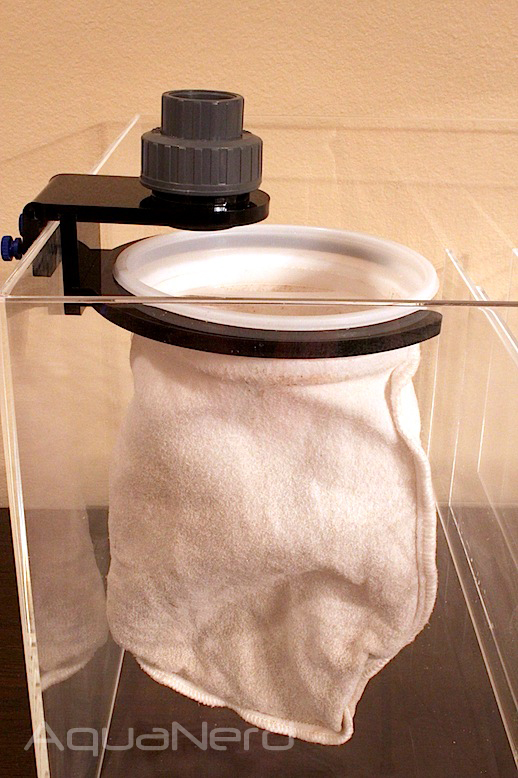 Our pals and purveyors of the acrylic goods at Bashsea have hooked us up again with some awesome aquarium accessories for a product review. Their latest product in our cross hairs, and soon to be implemented on a couple of our reef aquariums, is a pair of all black acrylic filter sock holders designed for 4″ or 7″ diameter socks. Called the D-Drain, the sock holders mount to the side of a sump and the drain from the aquarium hard plumbs into a union fitting on top of the device. The socks slide onto a pair of arms, which fit snugly against the hard plastic ring that gives the sock its round shape.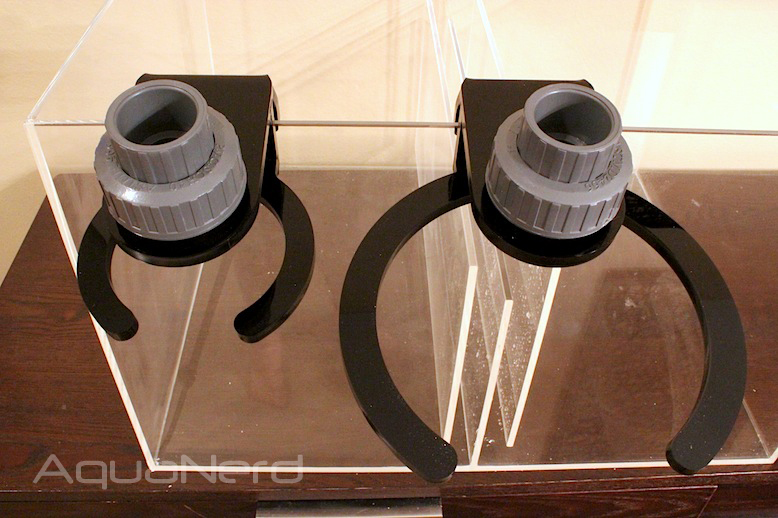 To affix the D-Drain to the aquarium is a very simple process. Just loosen the blue nylon thumbscrews, slide the bracket over the rim of the sump, then tighten down without going overboard. It couldn't be any easier. From there, the aquarium's plumbing and the filter sock can be attached, and water can start pouring through. When it's time to replace the dirty sock with a clean one, just turn off the return pump, pull the old sock off , and slide a new one in.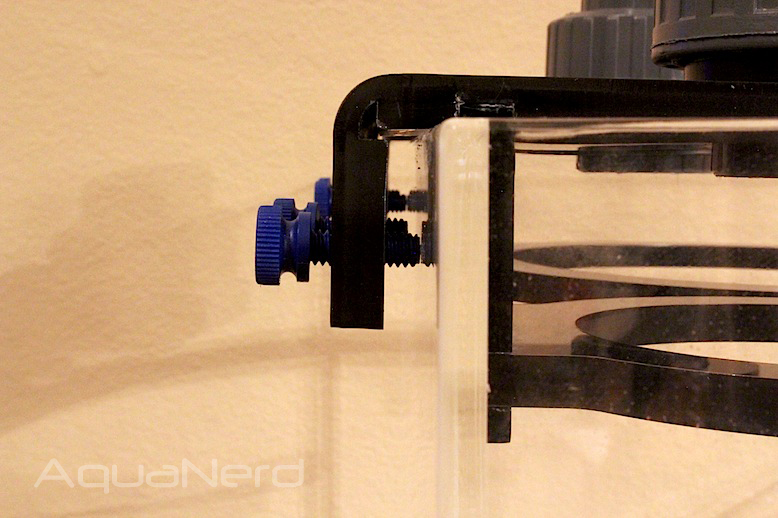 This iteration of the D-Drain is designed for rimless sumps, as the gap in the mounting bracket is quite narrow. We were able to fit in on a tank with a glass thickness of approximately 1/2″, which is a little thicker than what most sumps are made of. But if your sump is made from a modified glass aquarium that still has the black trim, then a different model of the D-Drain will need to be used, or the black trim could always be removed. Eurobraced sumps are a different story, though a modified custom version of the D-Drain could always be ordered.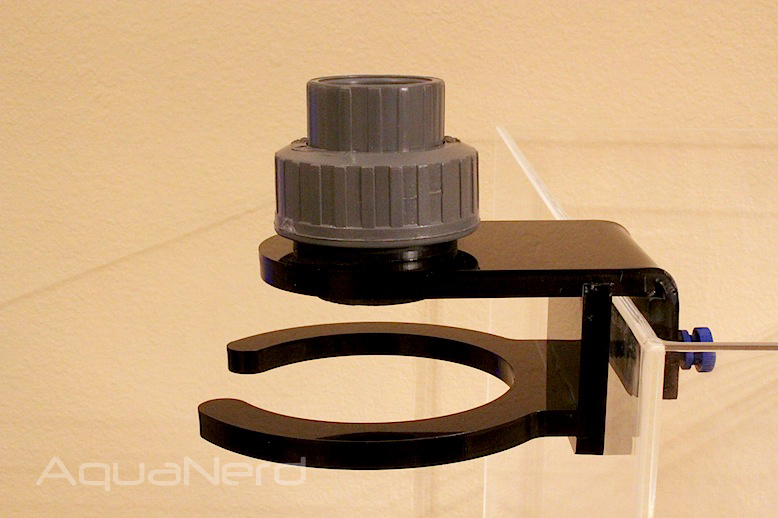 Besides the sturdy build quality and quick connect PVC fitting, another feature we liked about the D-Drain was the fact that the top of the filter sock is well below the rim of the sump when in use. This is crucial to prevent overflows and insane amounts of salt creep as the filter becomes clogged and pushes water out of the top. Further protecting from water hazards is the rest of the bracket, which is solid and should keep the splashing to a minimum.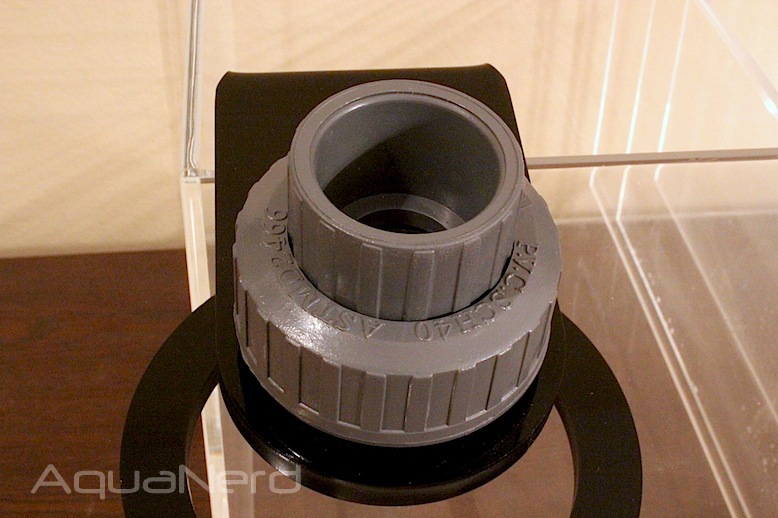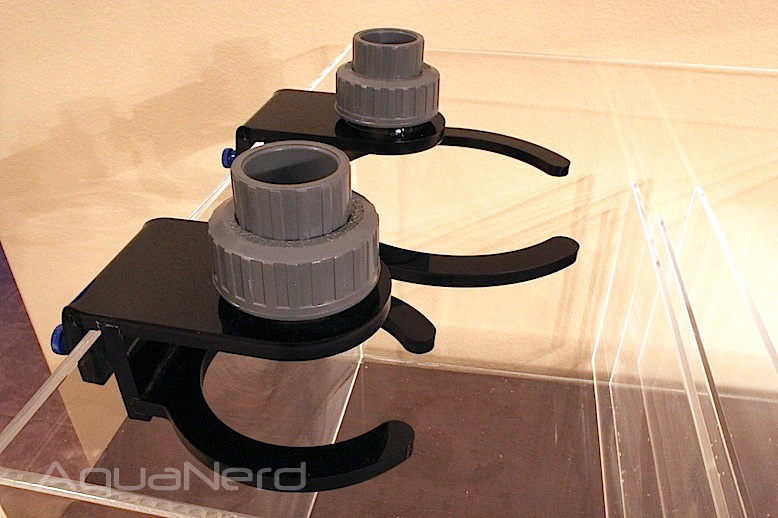 We'll continue to tinker with this cool filter sock holder and we've got plans to put one in place this weekend. After we've gotten a few weeks of play out of it, we'll report back.