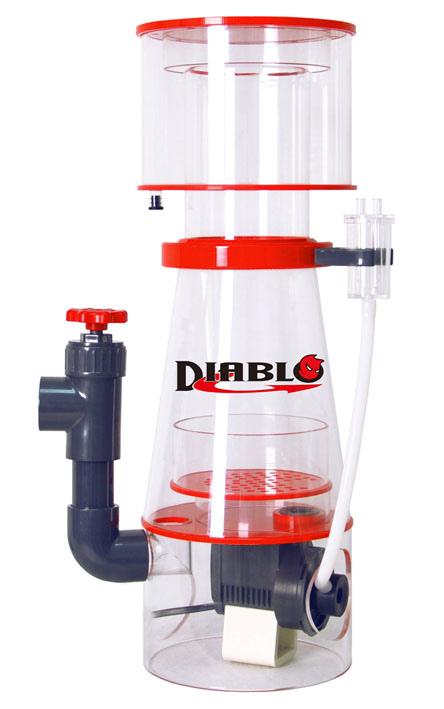 Reef Octopus is expanding on their Diablo protein skimmer lineup with a brand new mid-level model. Called the Diablo 225, this new skimmer doesn't stray too far from the rest of the lineup, as it shares almost all of the same features found in both the larger and smaller models. Like its Diablo brethren, the 225's body is fully cone shaped and the needlewheel pump sits directly under the bubble plate, allowing the skimmer to keep its footprint as small as possible. In terms of dimensions, the body has a diameter of 8″, with an overall footprint of 9.8″ x 9″ and a height of 24″. This little red devil is powered by a Sicce PSK 1000 pinwheel pump, and the list of features is expected to give the skimmer a rating of 180-200 gallons.
Unlike the rest of the Diablo line, the 225 has an interesting pump holder. As detailed in the images at the top and bottom of the article, the Sicce pump is elevated off the bottom with the small plastic bracket. It doesn't appear to be soft enough to reduce vibrations, and it is likely doing nothing more than keeping the pump secured to the bottom plate. It looks to be a bit excessive, especially since there's such a large gap between the floor and the bottom of the pump, but given the odd shape and orientation of the pump we can see why it's necessary.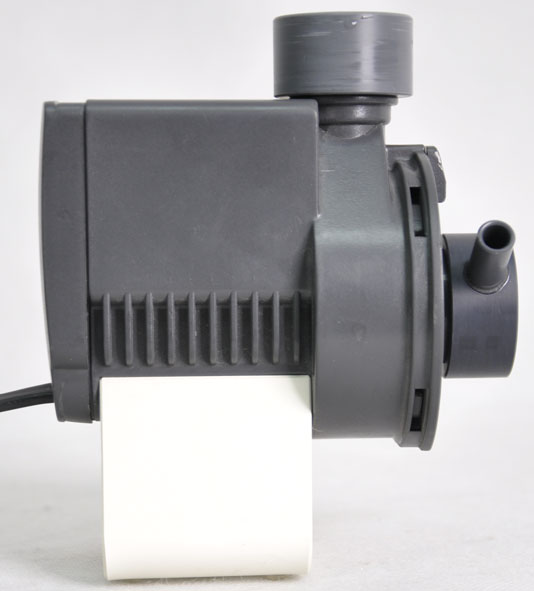 We expect this new Diablo model to be just as affordable as the rest of the lineup, with an assumed price point less than $300.