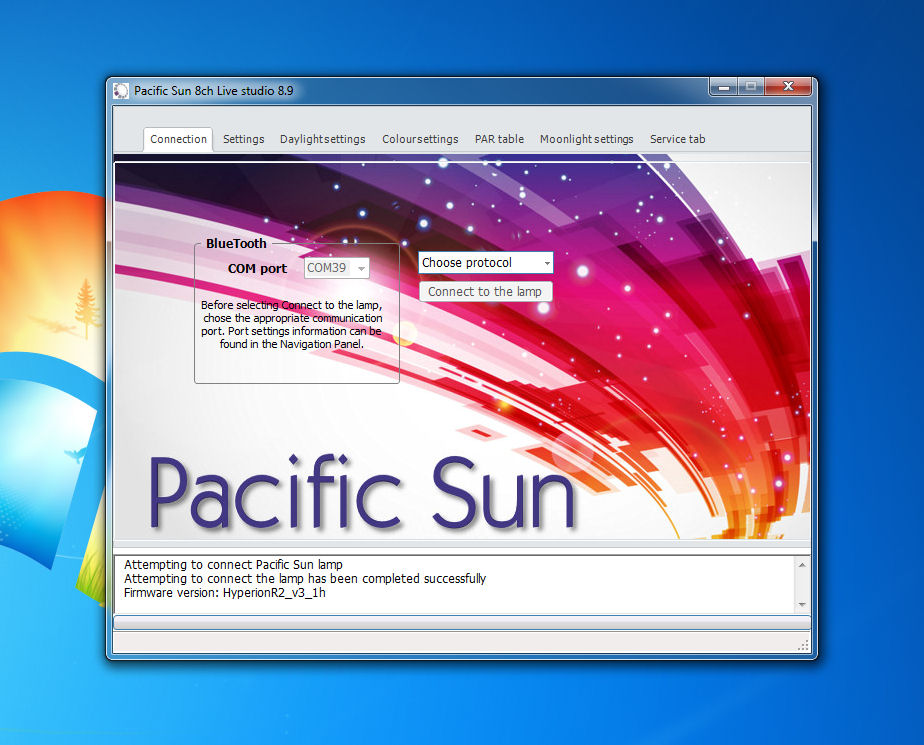 Earlier this week, we spotted some new beta software that's designed to allow hobbyists to tap into the the vast power and extensive color options of Pacific Sun's Hyperion R2 LED fixture. In that software resided an interesting lighting scheme, called the Bali PAR program, which when activated, would cause the fixture to mimic the natural lighting conditions of the waters around Bali. Based on more than 200 collected data points, the software has robust sunrise and sunset effects, recreates peak daytime color and intensity, and provides in interesting user experience to say the least. But Pacific Sun didn't stop with recreating just Bali's light conditions. They've also branched out into other popular areas, with the latest scenario focusing on the light conditions of Hawaii.
Much like the Bali scenario, the Hawaii PAR Program is designed for 8 channel lamps like the Hyperion, but it can also be adapted to Pacific Sun's 9 channel Triton LED fixture as well. This custom lighting scneario simulates bright and blue light conditions at a depth of 1 meter on a sunny day. But instead of focusing on coral growth, the program was designed to focus more on coloration. Also included in the scenario are the "important parts" of each day, such as sunrise, sunset, midday, and a high PAR peak both before and after noon. To smooth the transition between time periods, the lights slowly increase and decrease in intensity.
As with the Bali program, the Hawaii PAR program is designed to completely run the light fixture from dawn to dusk, meaning other programs cannot be used in conjuction with either. Pacific Sun states that the Accli-Program is compatible with both the Bali and Hawaii programs, but it changes the overall intensity and spectrum of the lights during use, so the effect is going to be different. The Hawaii scenario is currently available to download for those Hyperion and Triton users who need a little extra functionality out of their fixtures.
Link to scenario file: Hawaii Scenario