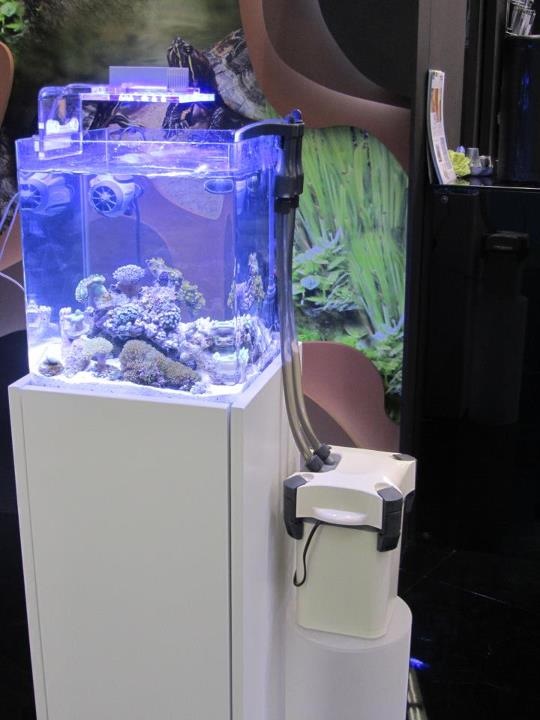 Sicce has been a big player in the pump market for years now, but they looked to branch out in 2012 in a big way with the advent of their new line of LED lights that were debuted at Interzoo back in May. Initially, we only saw a pair of fixtures aimed that were aimed at the large audience of mid to large sized aquariums, and now we've discovered that there's also a nano sized LED fixture in the making. Called the Sicce LED MINI, the tiny light hopes to scale down the same attractive features of its two larger siblings in order to bring some serious LED illumination to nano marine and reef aquariums.
Thoughe Sicce hasn't officially released a single detail of the new LED MINI fixture, besides a random image here and there, we can certainly speculate as to what it might include. If it's anything like the two larger fixtures, the tiny LED will have an abundance of white emitters with the occasional blue LED mixed in. That said, there are a few images floating around that show the MINI with nothing but white LEDs. If that's the case, we expect them to be a little on the crispy white side instead of the daylight look. Now, if the LEDs are of the multichip variety, then that's a whole other story altogether since those emitters can have more than color on board. But, as we've mentioned, it's all speculation on our part.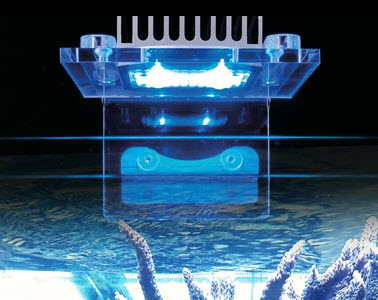 What we do know, however, is how the fixture will look. From every image we've come across, the Sicce LED MINI sports 42 diodes in a 6×7 configuration. To keep the electronics from getting too hot, a large aluminum heatsink rests atop the fixture. Keeping the LEDs away from the salty environment is a large square of acrylic that is cut to make the MINI look like the larger two fixtures. The entire assembly mounts to the side of an aquarium with the help of a somewhat discreet acrylic bracket that blends in well with the average rimless aquarium setup
Pricing, official specs, and a release date are all still up in the air, but we'll dig around to see if we can't get a little more info on that.