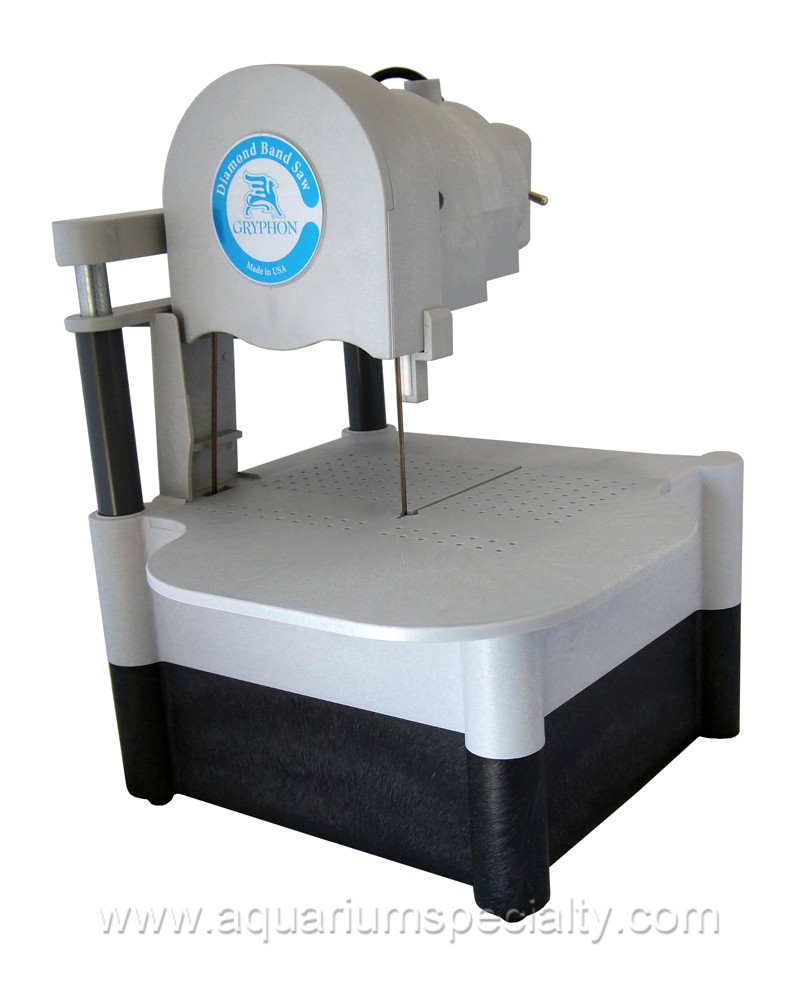 Move over Inland, you no longer have the only coral cutting bandsaw in the game anymore. The gang at Gryphon, a company who has been specializing in cutting glass for over thirty years, has officially expanded their operations into the realm of coral aquaculture with the advent of their new AquaSaw. The saw uses a high speed, direct drive motor to rotate the diamond coated bandsaw blade through a coral skeleton at a rapid rate all the while keeping things from overheating by using a freshwater reservoir cooling system. To keep the rust at bay, this new band saw is made from high quality, corrosion resistant materials and utilizes a stainless steel blade and anodized motor located at the top of the saw, away from the water.
To help get this product to the masses, Gryphon has teamed up with Aquarium Specialty for an exclusive distributorship that will get the AquaSaw in the hands of frag happy hobbyists and approved wholesale customers, which will mainly be fish stores and other online retailers. The saw is currently available to purchase and will set you back around $370. The saw is also ready to ship, so there's no waiting period to speak of.
To view all of the specifics of the AquaSaw, please go to Aquarium Specialty.