Another incredibly rare and weird looking Dr. Seuss Fish (Belonoperca pylei) has surfaced in the aquarium trade, and this time it comes to us from Hawaii-based livestock vendor Pacific Island Aquatics, who are by no means no strangers to rare fish. As far as we know, this is just the second time the B. pylei has been avilable to aquarium hobbyists, with the first one showing earlier in the year through LiveAquaria. Like most rare, high profilfe fish, this soapfish is found at extreme depths and with a known habitat around the Marshall Islands. Because it prefers deep waters, it is very difficult to both find and catch, which causes their price to soar.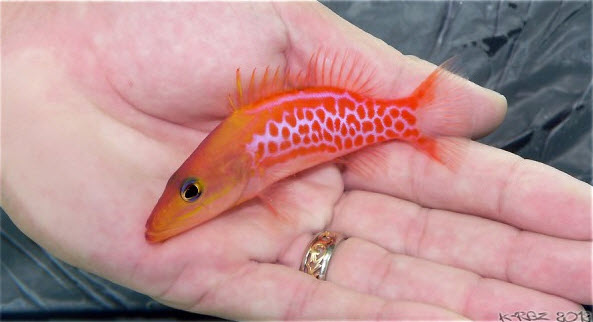 This particular individual tips the scales at 3.5″ and has a sticker price of $3500. Comparitively, the one from LiveAquaria sold for $6000 at 3″ long.
Besides looking like a mish mash of different species, the Dr. Seuss fish can be quite dangerous. When stressed, all species of soapfish can release a toxic mucus that has the potential to poison fellow tankmates. And obviously in a closed aquarium environment, that mucus could cause a bunch of damange. Regardless, I'm sure it's a risk many of us would be willing to take.