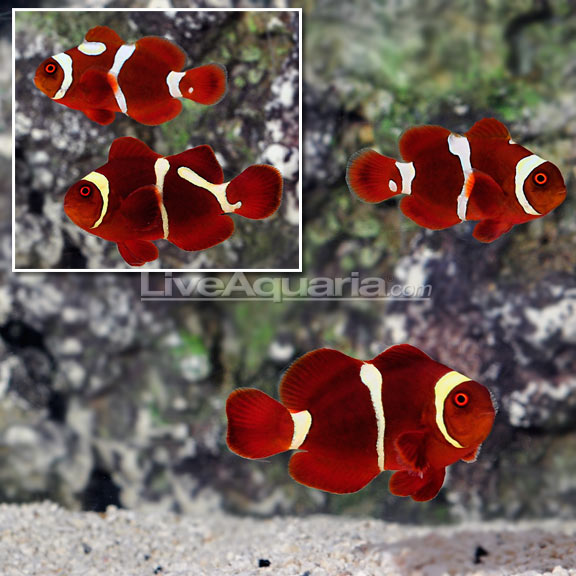 Earlier this month, we wrote about the the captive-bred Goldflake Maroon Clown from ORA, and it would appear that these clowns and others like them are starting to matriculate through the retail outlets. LiveAquaria recently listed a "select pair" of male and female Goldflake clownfish in their Diver's Den, and interestingly enough, these two fish didn't get the typical ORA label. LiveAquaria is generally really good about labeling their fish, and this lack of the descriptor causes us to think that maybe they came from another source altogether.
Regardless of their source, the clownfish certainly live up to their name, as both have irregular gold bars, though none of the stripes are too dramatic. The retail price is set at $450 and both fish are listed at being 2 1/8″ and smaller, which means the yellow coloration of the bars will only get better as time progresses.
On a side note, ORA has told us that their Goldflake Maroon Clowns will most likely be at MACNA in a couple of days.