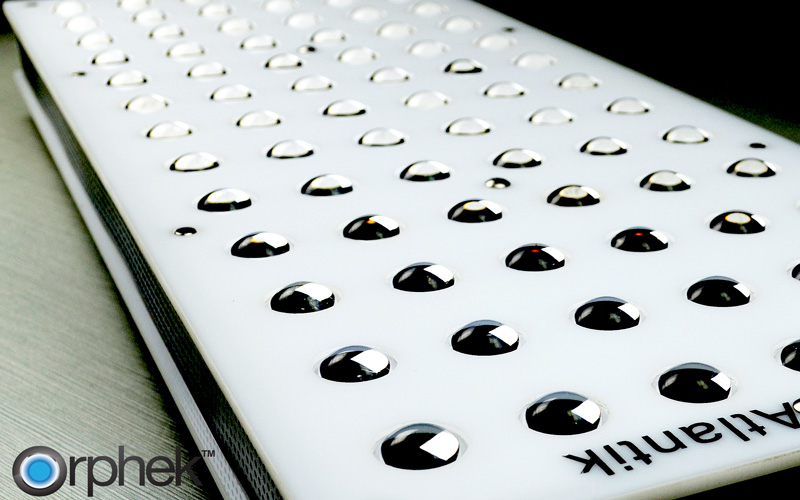 The guys at Orphek, who happen to the brains behind the popular PR-156 LED fixture and an AquaNerd Sponsor, have gone back to the drawing board for the release of their latest product. Simply called the "Atlantik", this new LED fixture brings a lot more firepower and a more robust feature set to the table than the flagship PR-156 ever did. It will come in two models, a standard and wide-angle version, with each getting treated to more LEDs (18 more than the PR-156) spread across 6 different colors and 4 indepentenly controllable channels. While Orphek has toyed with many different iterations of the PR-156 in the past, which centered mostly around the color of the LEDs and their optics, the Atlantik is an entirely new fixture with a larger form factor and plenty of reef keeping friendly features.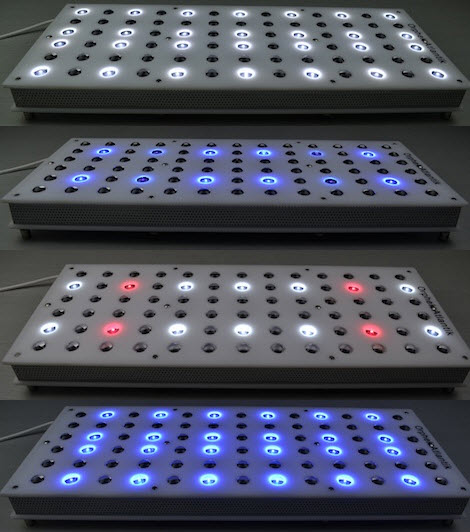 Despite being a brand new light, the Orphek Atlantik is not entirely unlike the Nilus, however, which also had some controllable channels and a multitude of colors. But where the Atlantik breaks away from the mold is it's larger size, more and different LED colors, and more channels of control. The colors available include 17500K White, 12000K White, 460nm Blue, 450nm Blue, Orphek Special High Range Red (665-680nm), and Orphek High Range UV (380-430nm). According to Orphek, green LEDs in the 525-620nm range, as well as other custom colors, can be special ordered for any Atlantik fixture upon request. To accommodate all of the new colors, the Atlantik has six rows of LEDs where the PR-156 based products (Nilus included) only had four rows of LEDs. To further separate it from the pack, all of the LEDs in the Atlantik are said to be driven at 3watts each, a nice step up from the 2watt emitters in the other product lines.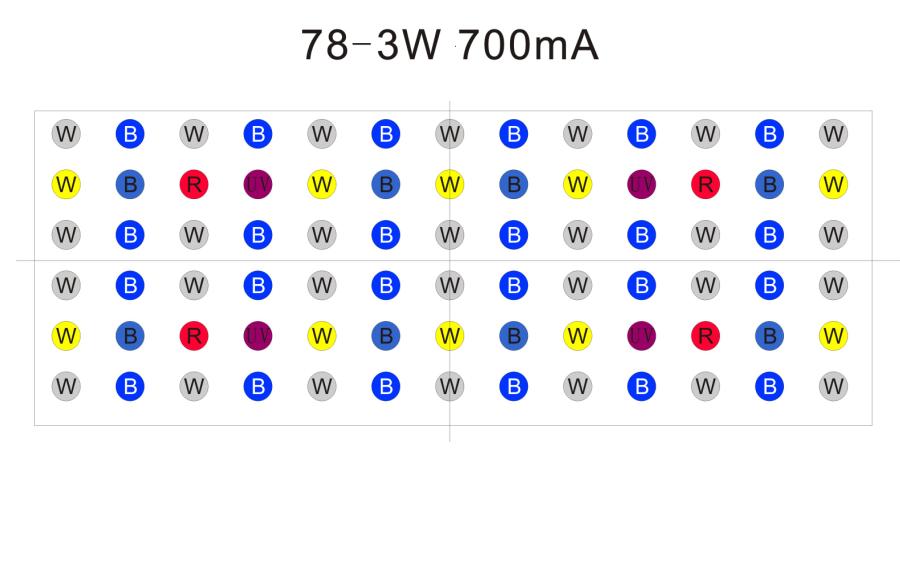 In terms of controllability, the Atlantik has four total dimmable channels that are placed on timers to allow aquarium keepers the ability to ramp up and down the intensity of the LEDs at various times throughout the day. Orphek hasn't released too much information about this feature, but says the software can be downloaded and installed on a USB drive, which can then be plugged into each fixture. We've  also been told about full integration of the light's controls with both PC and Mac computers. No word yet on compatibility with mobile friendly devices like the iPhone, iPad, and Android products, but  as we said, the details remain to be seen. Fortunately, we should be getting a taste of them at the quickly approaching MACNA. A price on the Atlantik has not been revealed.
And finally, a laundry list of specs and features from Orphek:
Provide a model for aquariums less than 36 inches and over 36 inches in depth.
Provide wider coverage than the PR156, our previous flagship model. Two more rows of LEDs were added to increase coverage. Light output is 50% more than the PR156.
Modular in design so all components can be easily replaced by the user.
High PAR/PUR for deep aquariums.
High efficiency LED drivers.
To be continually improved with new software and user will be able to download newer versions from our web site.
No Atlantik will ever be obsolete.
Sunrise to sunset, dawn / dusk simulator.
Full dimming capabilities.
Ability to store three different lighting programs.
Four independent channels of lighting with unlimited control for each channel.
Full color control over all LED channels.
Mimic metal halide and T5 lighting or a combination of both.
High performance enhancement and longevity.
Eliminate the need for digital lighting controllers.
Orphek can provide custom LEDs for each channel of lighting if desired
LEDs offered in the Atlantik

28 – 17,500K white
10 – 12,000K white
24 – 460nm blue
8 – 450 nm blue
4 – Orphek special high range red
4 – High range UV