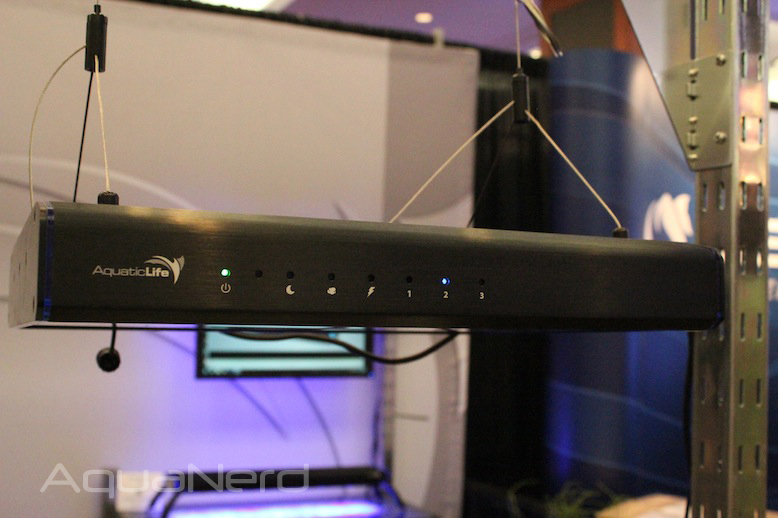 MACNA 2012 was the stomping grounds for LEDs, that's hard to deny, but with all of the lights on display at the show, there was one that really stood out in our minds. The LED 3.0W Marine Fixture, a brand new light from AquaticLife, is feature rich and has some of the most robust controlling software that we've encountered. In terms of hardware, the LED 3.0W Marine Fixture sports nothing but high output American-made Cree LEDs, a very popular choice among fixtures these days. There are a total of 22 LEDs spread across four different colors (white, blue, royal blue, and red) and each is independently controllable through a remote control or wirelessly from a PC. The diodes sit behind interchangeable 80° and 100° lenses that can focus the light for deeper setups or spread it out for those shallow aquariums.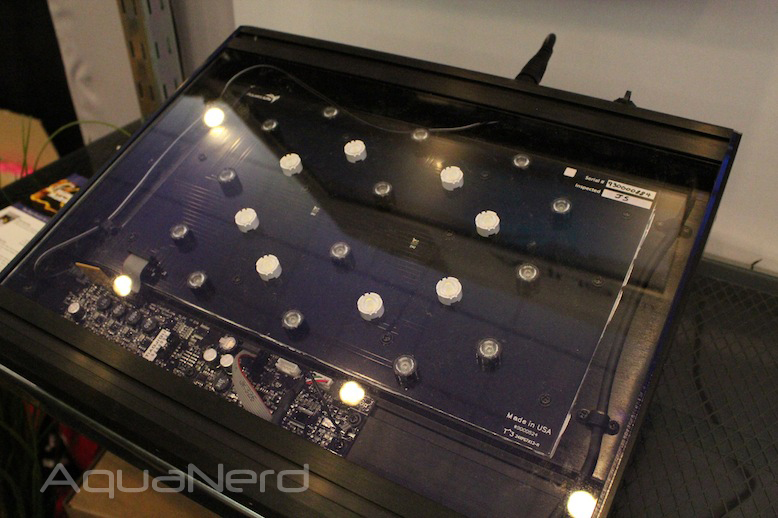 The AquaticLife LED 3.0W Marine hardware is impressive and very capable over most reef setups, it's the software that left the biggest impression on us. From your computer, you can wirelessly program the light fixture to display one of 18 different color combinations, turn on simulated cloud cover or lightning flashes, or start a custom sunrise/sunset program. There are a few pre-built lighting programs in the software that simulate specific color outputs, or you can download additional custom programs from the AquaticLife website. If you have a self-designed custom program that you are just in love with, you can even upload it to the website to share with others.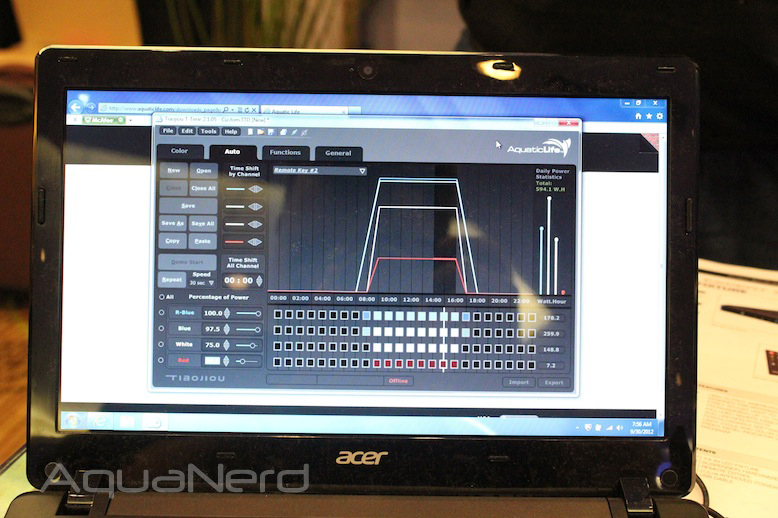 The last feature of the software that we just loved was the fact that each lighting program tells you how much energy it will consume. So, as you adjust the schedule and intensity of the LEDs, the software will tell you the theoretical maximum watts used by the fixture. This is a great feature for those looking to get the most out of their LED fixture without running up the electric bill.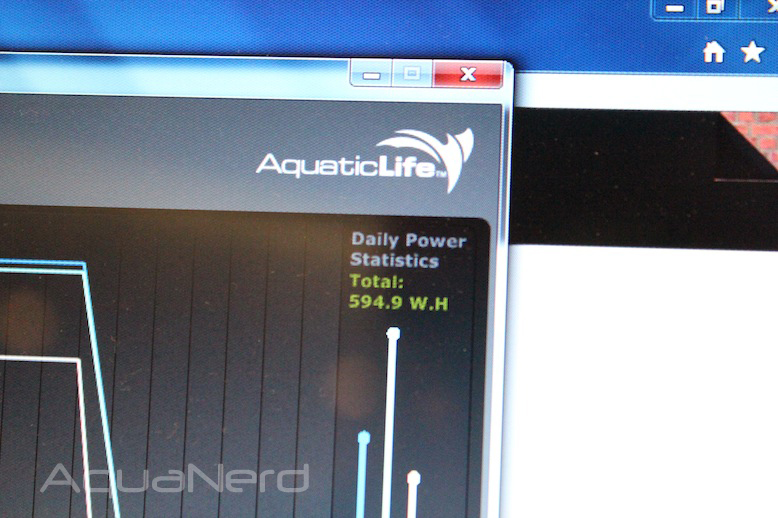 Moving away from the software, the last thing we'll touch on is the fact that these LED 3.0W Marine fixtures are hand assembled right here in the US. Each lamp gets built, inspected, and tested by hand, and the inspector signs off on the label with the serial number.