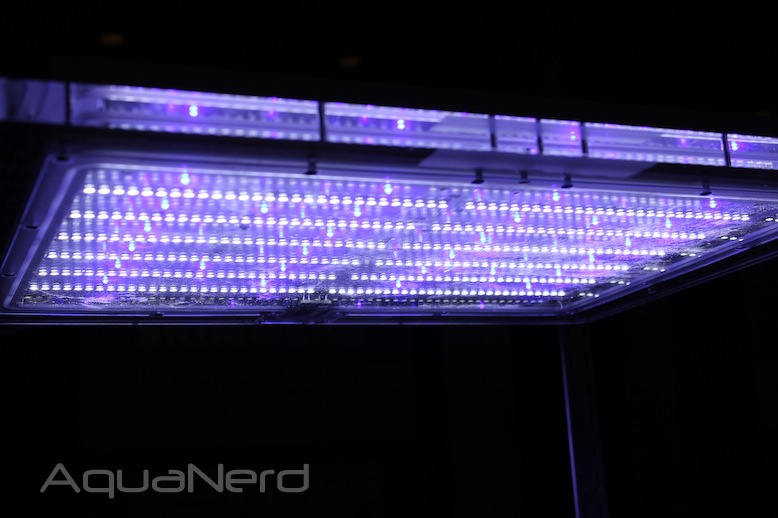 Earlier in the year, Sicce started branching out from their popular water pumps and powerheads to explore a newer aspect of the aquarium equipment market, LED lighting. Like most newcomers to the LED game, Sicce stepped cautiously into the new territory, releasing just a few different models that didn't have a ton of built-in features. Despite the timid approach, the Italian pump company didn't skimp on any of the aesthetics, as the fixture is very stylish, which we got to experience first hand at MACNA a few weeks ago.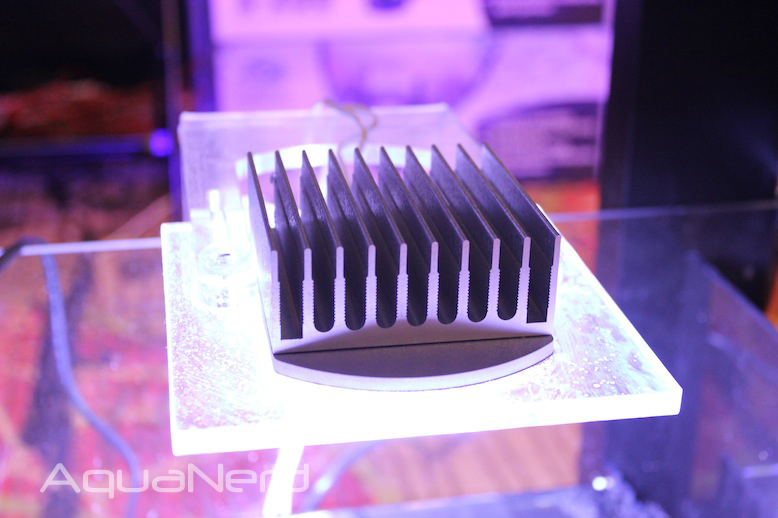 All of the LED fixtures from Sicce sport the same general look, a body made from a large aluminum heatsink dotted with a huge amount of emitters on its underside. Dressing out the fixture is a large piece of clear acrylic, which protects the LEDs from saltwater and other dangers, as well as give the fixtures their stylish look.
In terms of the heart and soul of the Sicce fixtures, only two different colors of LEDs are being offered (white and blue), and the ratio of those two heavily favors the white emitters. According to Sicce, this mix and amount of diodes packs enough punch to suitably replace a 250watt metal halide, but there's enough blue mixed in to give an overall color that is close to 14,000K.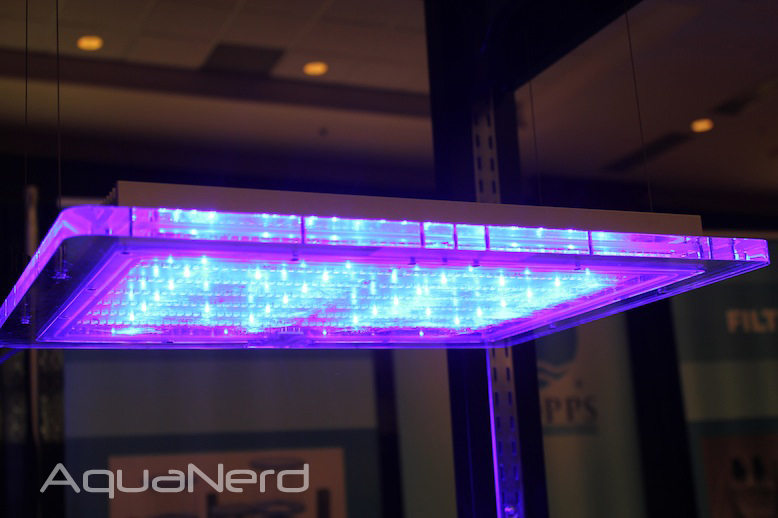 As far as we know, three models are available. These are the AM466, AM650, and Sicce LED Nano. We somehow dropped the ball on the pricing details, but we'll update if we hear of anything new.