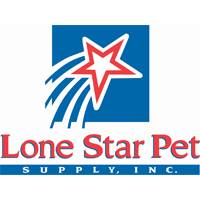 On November 8th, Animal Supply Company announced that they had completed their purchase of pet equipment distributor Lone Star Pet Supply, a Texas based wholesaler that carries a broad spectrum of products for virtually every type of pet. Because Animal Supply sells more pet food than anything, the acquisition of Lone Star Pet Supply greatly expands its offering and reach, even into the realm of aquatics where it can have a real impact on our lives. With Lone Star Pet Supply's vast reach, the combined business will now cover 20 states, represent over 300 pet product manufacturers, and deliver to more than 4,000 pet retail stores.
Based out of Schertz, Texas, Lone Star Pet Supply is the leading wholesale distributor of pet products in a huge region that includes Texas, Louisiana, Mississippi, Arkansas, Oklahoma and Kansas. They were founded in 1952, sold to Dennis and Anna Stahl in 1986, and now the reigns have been handed over to the Animal Supply Company. Dennis, currently the Chairman and CEO of Lone Star Pet Supply, will stay on as an equity investor and member of the board of directors for Animal Supply Company. Danny Selman, Lone Star's president, will continue as Animal Supply's Regional President for the Southwest and an equity investor. Other details of the transaction were not disclosed, though you can bet that it involved a great deal of money.
From the aquatics side of the hobby, Lone Star Pet Supply is very busy, at least for Texas aquarium stores. They supply many of  the major brands to the local shops, and it's comforting to know that they will not really be changing the way the do business, just who cashes the checks.
Big thanks to Keith for the heads up.