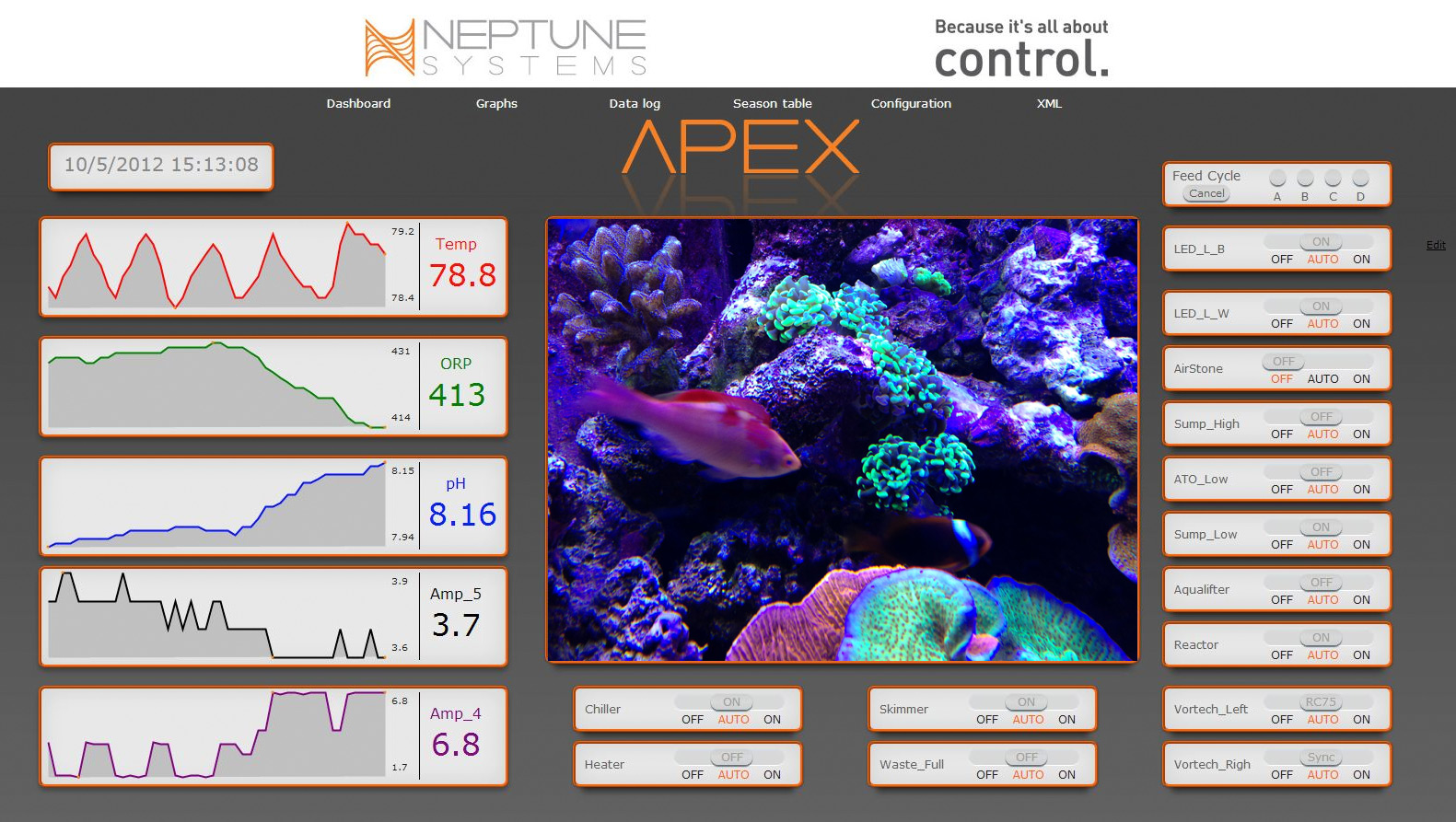 Remeber that swanky new dashboard that was being rolled out for the Aquacontroller Apex and was shown off at MACNA? Well, Neptune Systems has officially released a beta platform of the software, and it's available to anyone and everyone who wants to make the switch. The new dashboard is web-based, and features a superb graphical interface that allows aquarists to display the most relevant information about their aquariums. And to make the whole thing a bit more friendly for the aquarist on the go, the entire dashboard is mobile friendly and plays well with iOS devices and other mobile platforms.
Because the Apex Dashboard is still in the beta stages, it will have some quirks and bugs, which Neptune hopes to work out with your help. The software is completely functional, but aquarium hobbyists will likely encounter minor issues here and there, and their reporting will allow for the entire platform to be fine-tuned to fix these bugs.
If you would like to download the software for your controller, be sure to hit up the Neptune Systems website.