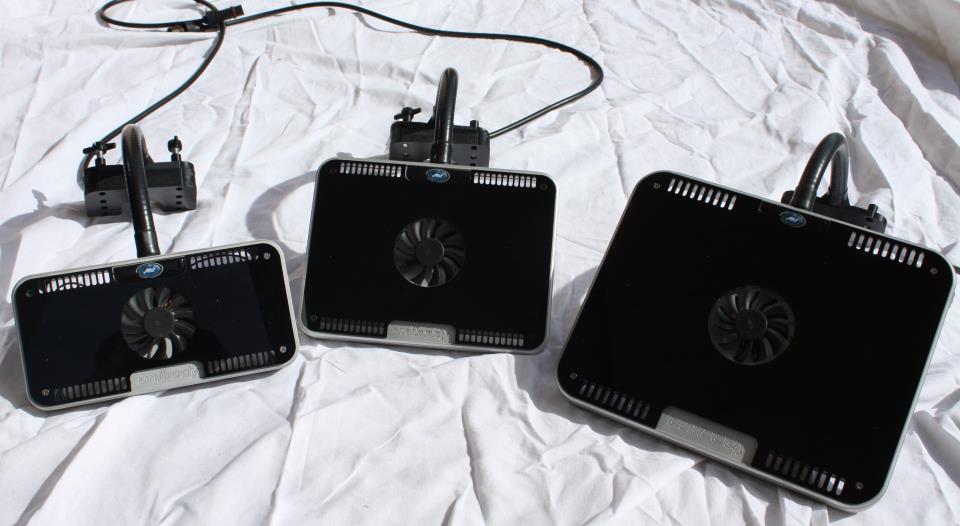 At the beginning of the year, an image was posted on the JBJ USA Facebook page that showed three different sizes of the popular Unibody LED fixture. At the time of the image's release, only the Unibody 54 was available to purchase, though the Unibody 108 and Unibody 36 both appeared to be close to production. Unfortunately, those other two models weren't quite ready for store shelves when they were first revealed, but the good news is we have just found out that they 108 is currently being tested and its release is imminent. Along with that, we've also found out some of the finer details.
According to sources at JBJ, the Unibody 108 will have basically the same configuration of the 54 watt model, though it will be double in size. The 108 will have the same 3watt Edison LEDs, which will come in royal blue, blue, and 10000K, though now there will be 36 of them. Each of the colors will be on a separate dimmable channel, totaling three channels overall.
This will be the higher end LED fixture in the JBJ USA lineup, and we're told that it will be offered with wireless capabilities and in a budget friendly option. No word on price or final availability quite yet.