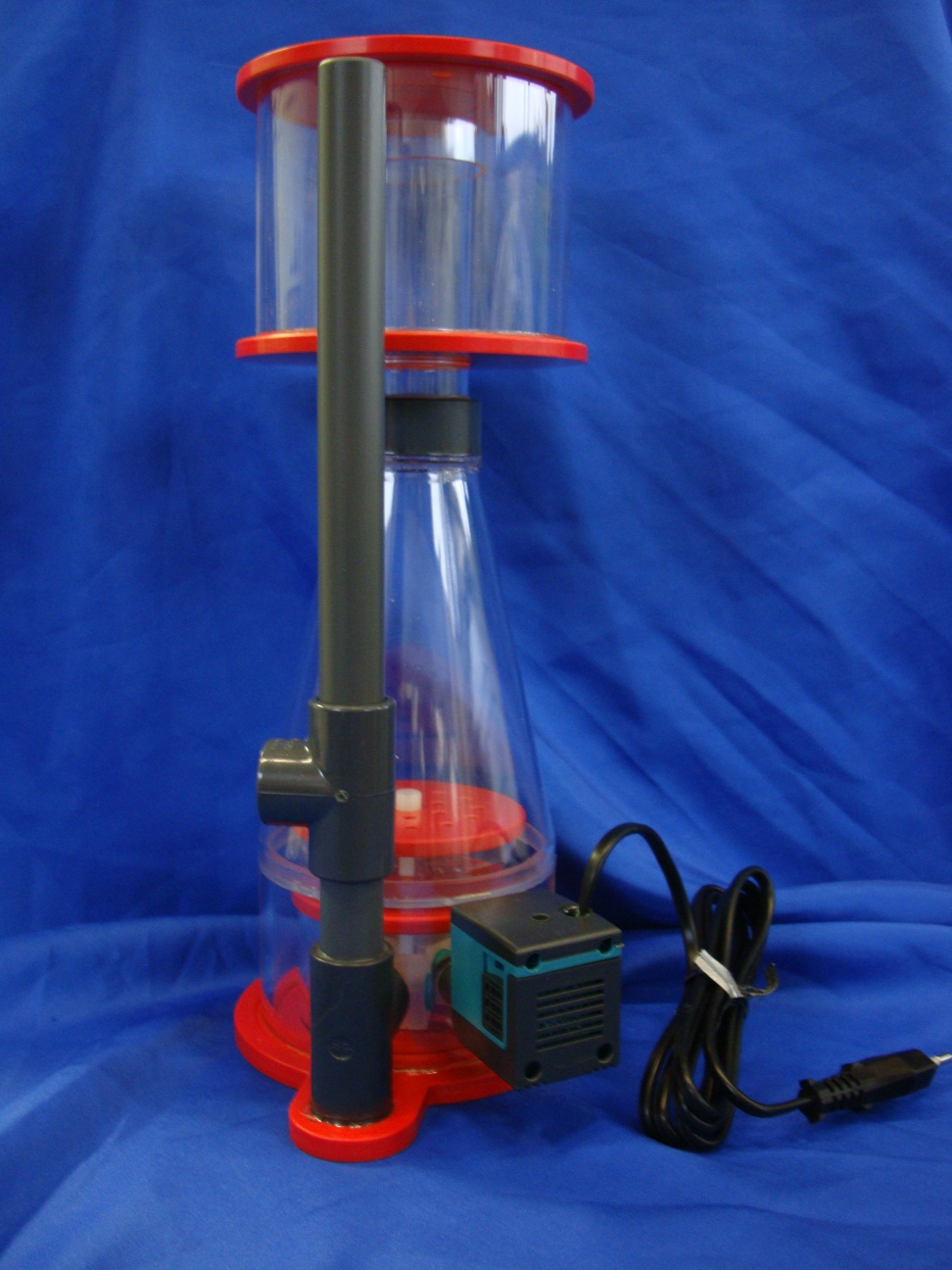 Protein skimmers have evolved drasticly over the past few decades, with manufacturers trying all sorts of tricks to boost energy efficiency and performance. Unfortunately, however, these manufacturers have, by and large, abandoned many of the old tried and true technologies in their constant battle to win over fickle aquarium hobbyists who are always looking for something new. One such technology, the use of wooden air stones, has been cast to the wayside in favor of venturi style water pumps with needle wheel impellers. While the needle wheel based skimmers offer less maintenance and fewer consumable parts than an air stone driven skimmer, the air stone skimmers still perform so well, especially on smaller systems. Fortunately for air stone fanatics, this style of skimmer has made a little bit of a comeback as of late, and they're getting a new addition to the family with the help of ATB, who recently introduced their Mini Mikro cone skimmer.
The best part about the Mini Mikro is that it blends old school technology with new. It uses a pair of beefy wooden air stones that sit beneath a modern day skimmer. The Mini Mikro has the standard issue cone shape and bubble diffusing plate, and if it weren't for the stones, the skimmer wouldn't look any different than any other modern day skimmer. This combination of modern and retro makes for a formidable device, as can be seen by the videos posted below.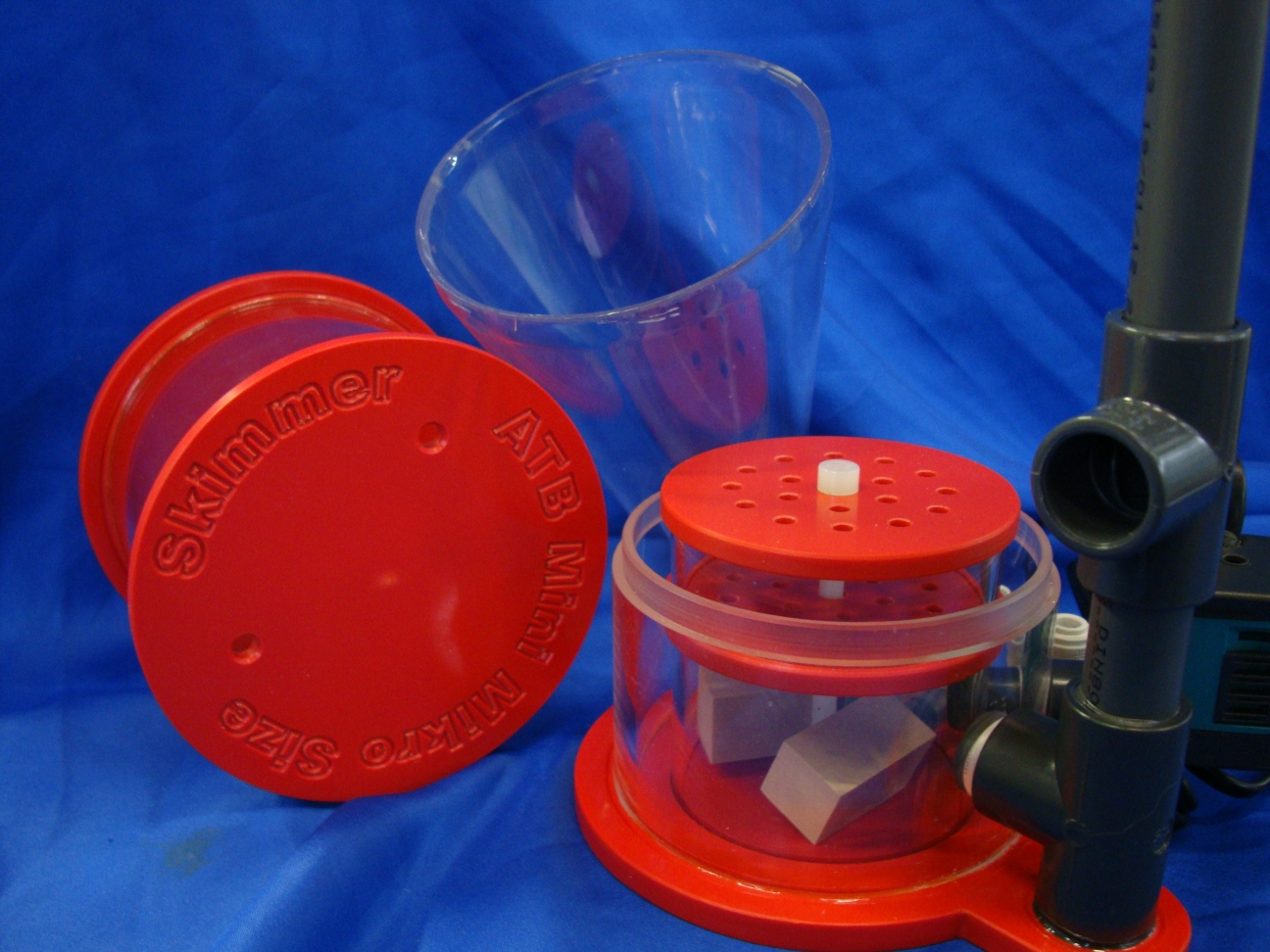 Unfortunately, there is virtually no information about this skimmer posted on the various information outlets that ATB uses. So, we don't know what the skimmer will be rated for, how large it is, how much it will cost, or when it will be available. That said, we can make a few inferences. Because the Mini Mikro uses wooden air stones and appears to be quite small, we assume it would be ideal for tanks well under 100 gallons and probably closer to 50 gallons. We did notice that it has a small Maxi-Jet Utility pump that feeds water to the skimmer, so that should give some sort of scale to the size of the skimmer and how much water it can handle.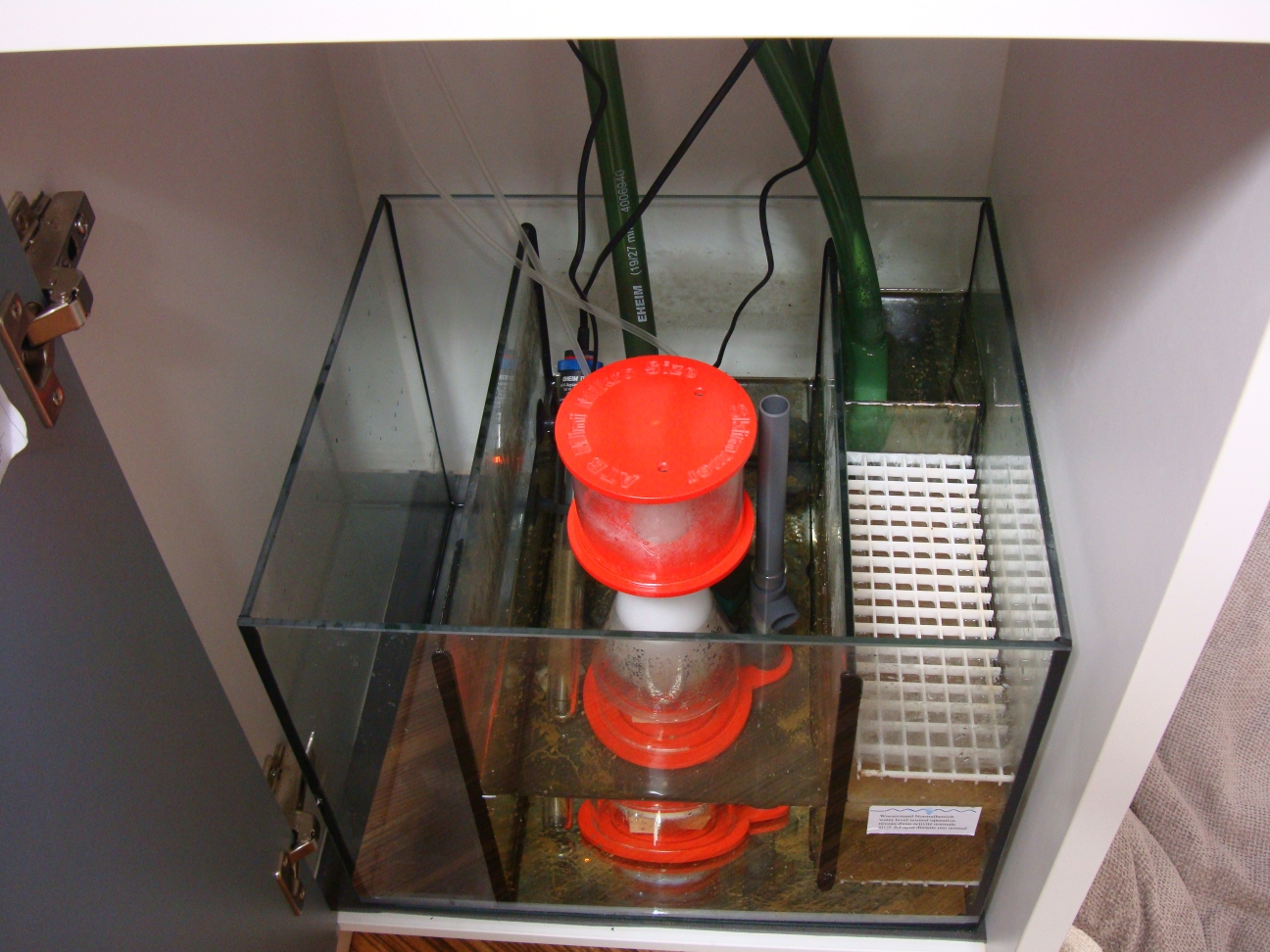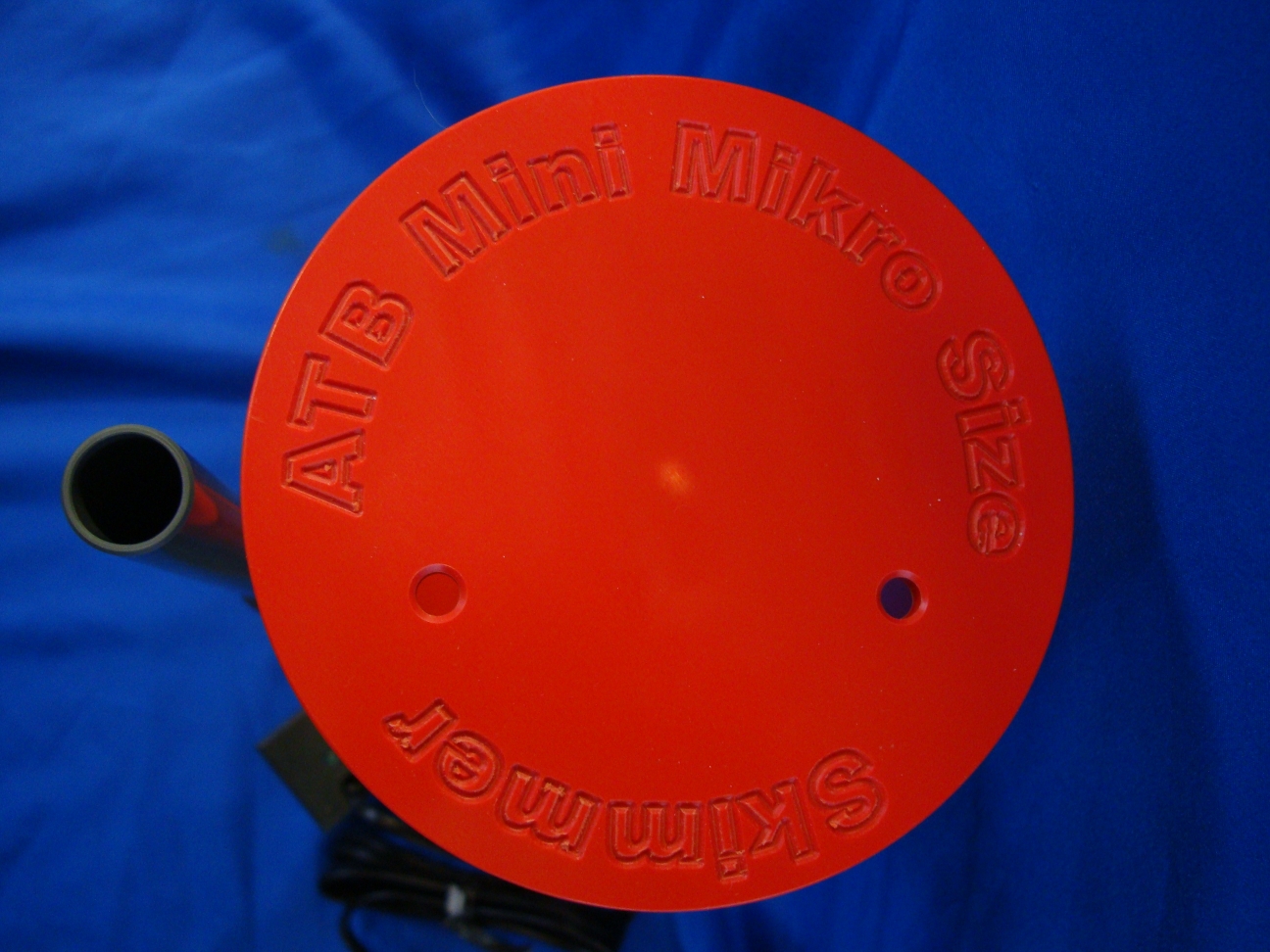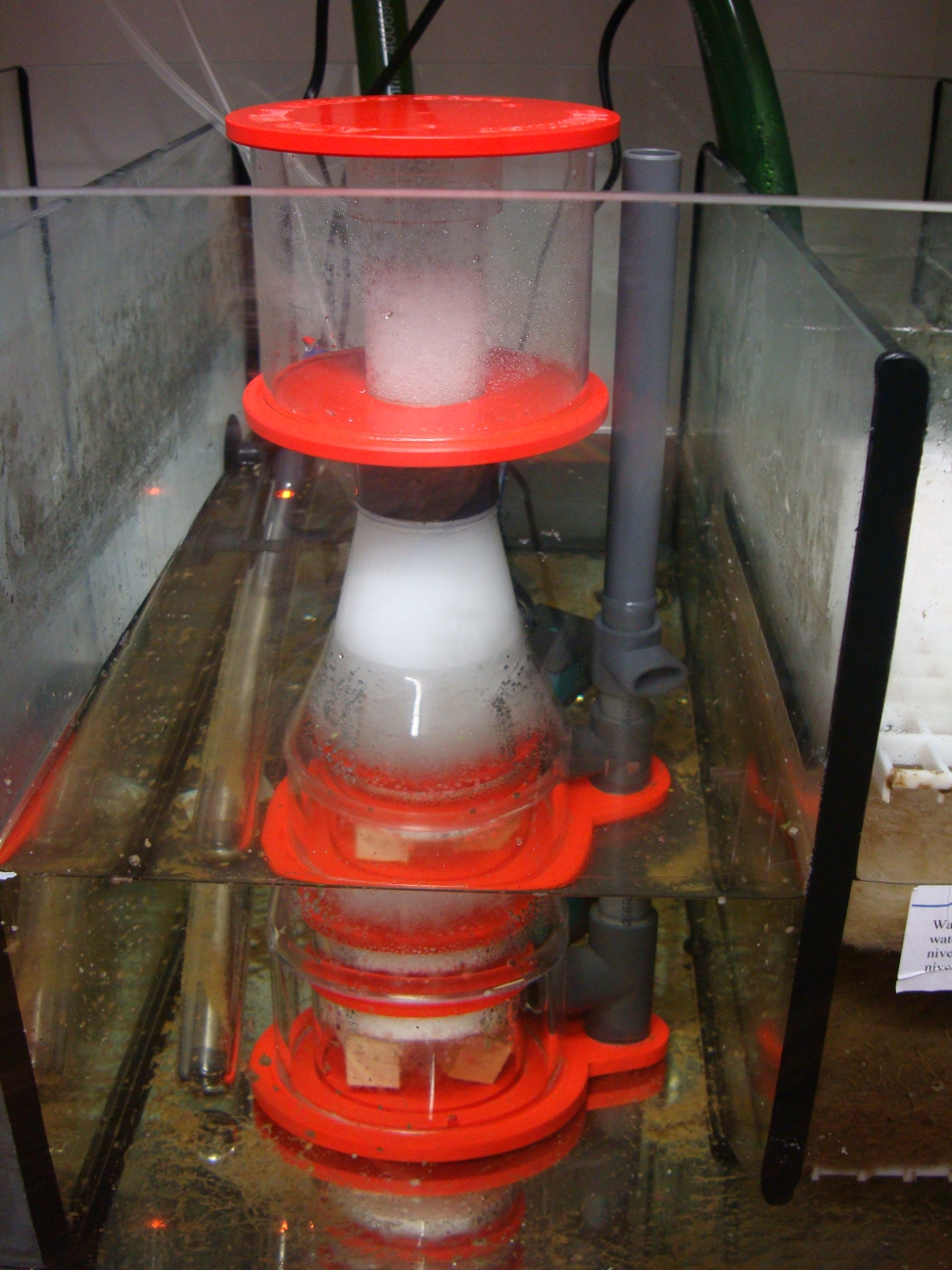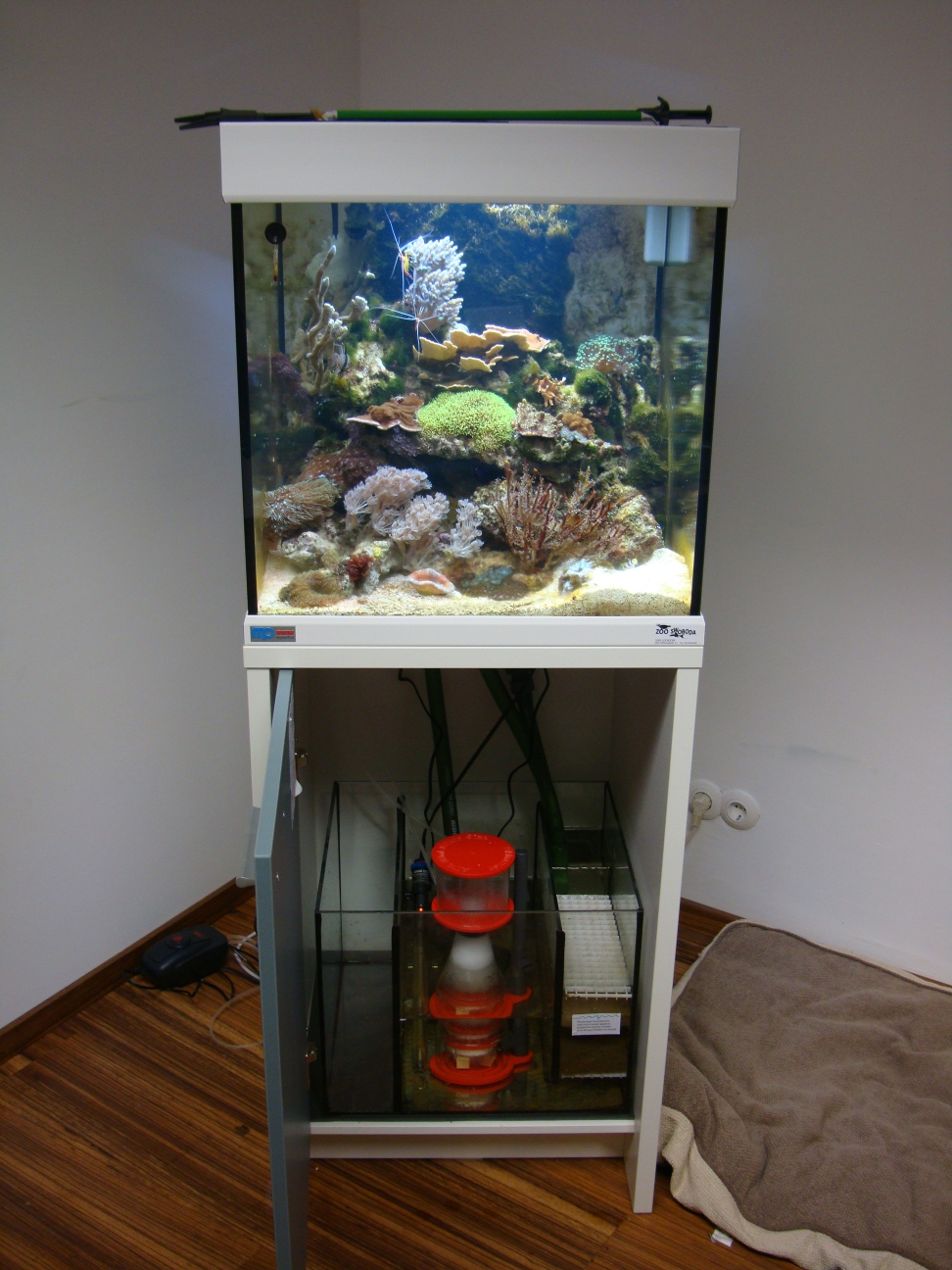 We'll be on the hunt for more details, but until those surface, enjoy the photos and videos of this small throwback skimmer.