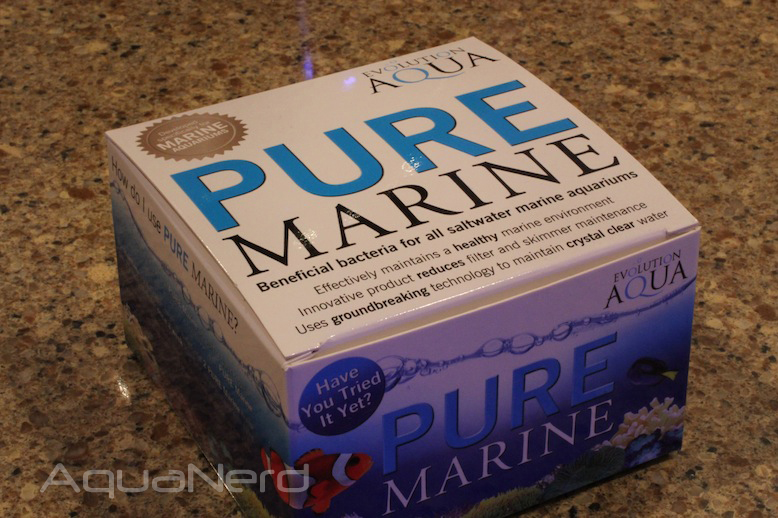 Last week, Marine Depot sent us new product called Pure Marine to review. Not being ones to shy away from an experiment or a new product, we gladly jumped on the chance to get a first hand look at the bacteria dosing product. But before we could get our hands wet, we had to find out just what the Pure Marine pellets had to offer, especially since they new to Marine Depot and to the US market. In addition to being new, the Pure Marine dosing system is unlike most others offered on the market today.
Pure Marine is quite a bit different than the liquid and solid pellet forms of bacteria dosing, and it is a completely different system then what we're used to. Instead, this England sourced product is a soft gelatin-like pellet that reminds us of the tapioca balls that you'd see in a dessert shop. Each pellet is packed full of marine bacteria and enzymes that are said to reduce organic waste, improve biological filtration, accelerate aquarium cycling, and more.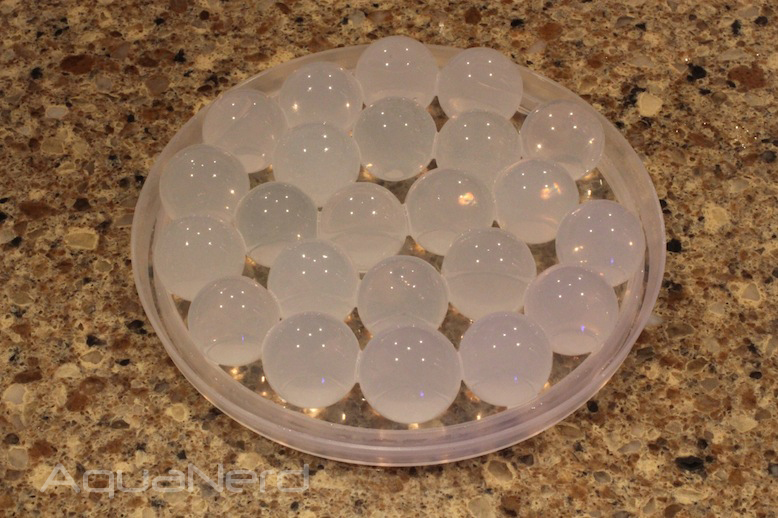 Evolution Aqua recommends dosing 2 Pure Marine gelatin balls per 25L (or 6.5 gallons) of aquarium water. Because the balls are gel-based, they can't be added straight to the aquarium like a liquid product. They are also not suitable to be tumbled like a biopellet since they are soft and dissolve far more quickly than the had pellets. To dose them, it is suggested to place the pellets in a filter bag or sandwiched in between filter pads, such as those in a canister filter or in the rear chamber of an all-in-one nano aquarium. The pellets dissolve and need to be replenished about once per week.
The Pure Marine gel pellets come packaged in 250ml containers, which holds about 50 balls total. Each package retails for $20 on Marine Depot's website
We haven't quite started our experiment with these pellets, though we will be adding them to our 80-gallon frag tank. If you remember, our frag tank was the guinea pig in our biopellet experiment last year, and we got mixed results. We will begin our Pure Marine experiment this weekend and see what they have to offer.