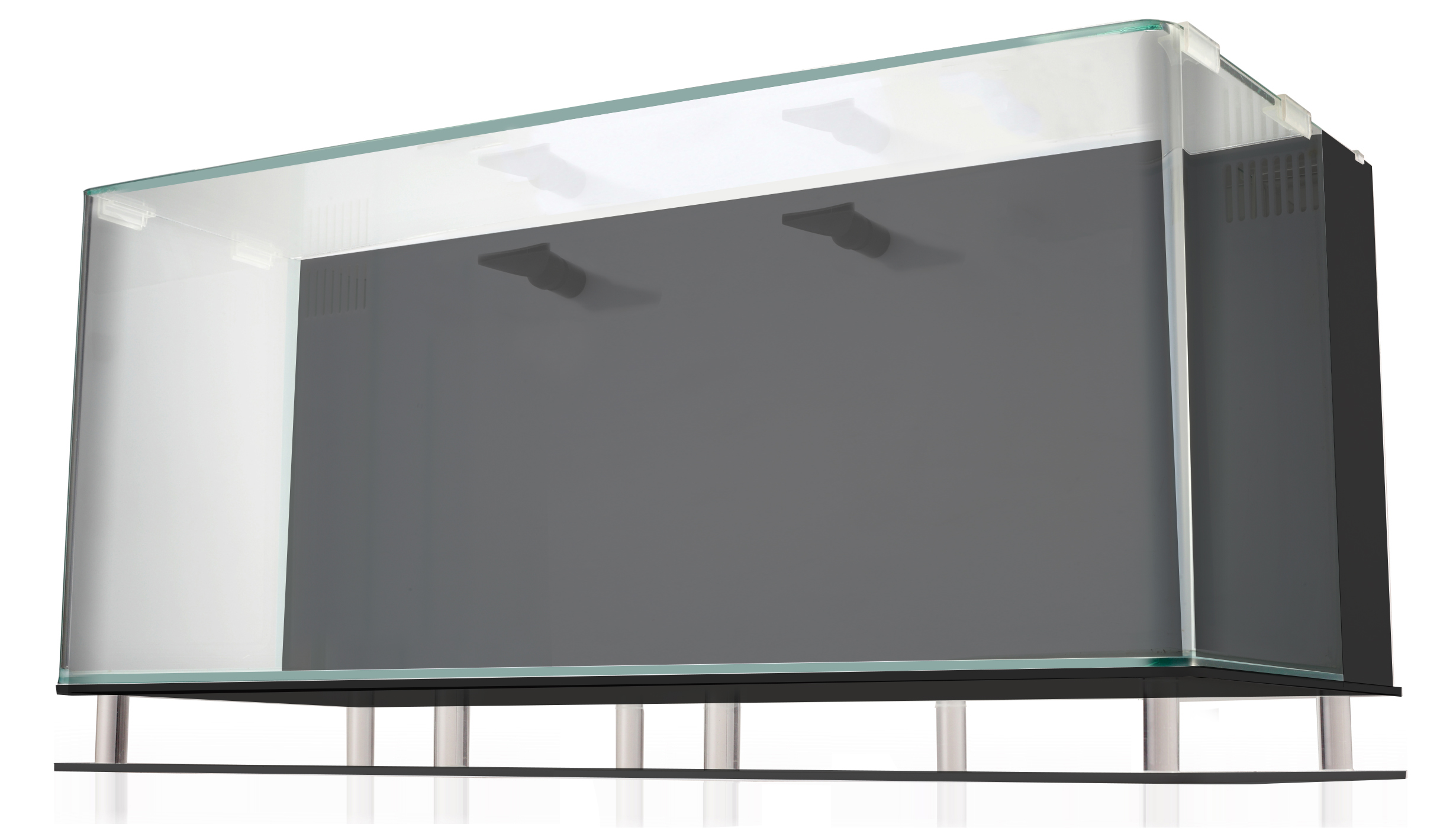 Innovative Marine is having a busy year, and their adding to their new products yet again with a brand new Nuvo 24-gallon nano aquarium. But instead of following the standard cube shaped nano, IM is doing it a bit differently. They've taken the standard form factor and stretched it out a bit. In fact, their new 24-gallon tank is 36″ long, providing a nice panoramic view of your aquarium inhabitants.
Because this all-in-one nano is so long, it allows for tons of space in the rear chamber for additional filtration. The Nuvo 24 has dual overflow intakes, dual media baskets, and enough room to accommodate two MiniMax media reactors and one SkimMate protein skimmer. That's a ton of filtration hardware that can't be found on tanks with similar volumes. The on-board water pump cranks out 476 gallons per hour, which is again more than what you'll see with other nano tanks in that gallon range. Helping improve the circulation of that water are the flared nozzles, which rotate as water is forced through them.
Lights will not be provided with the aquarium, allowing users to save a little money and get the light of their choice, be it a
Dimmable DualStrip LED fixture from IM or a fixture already in your arsenal.
The price point for the aquarium is set at $399 with an availability of April 21st.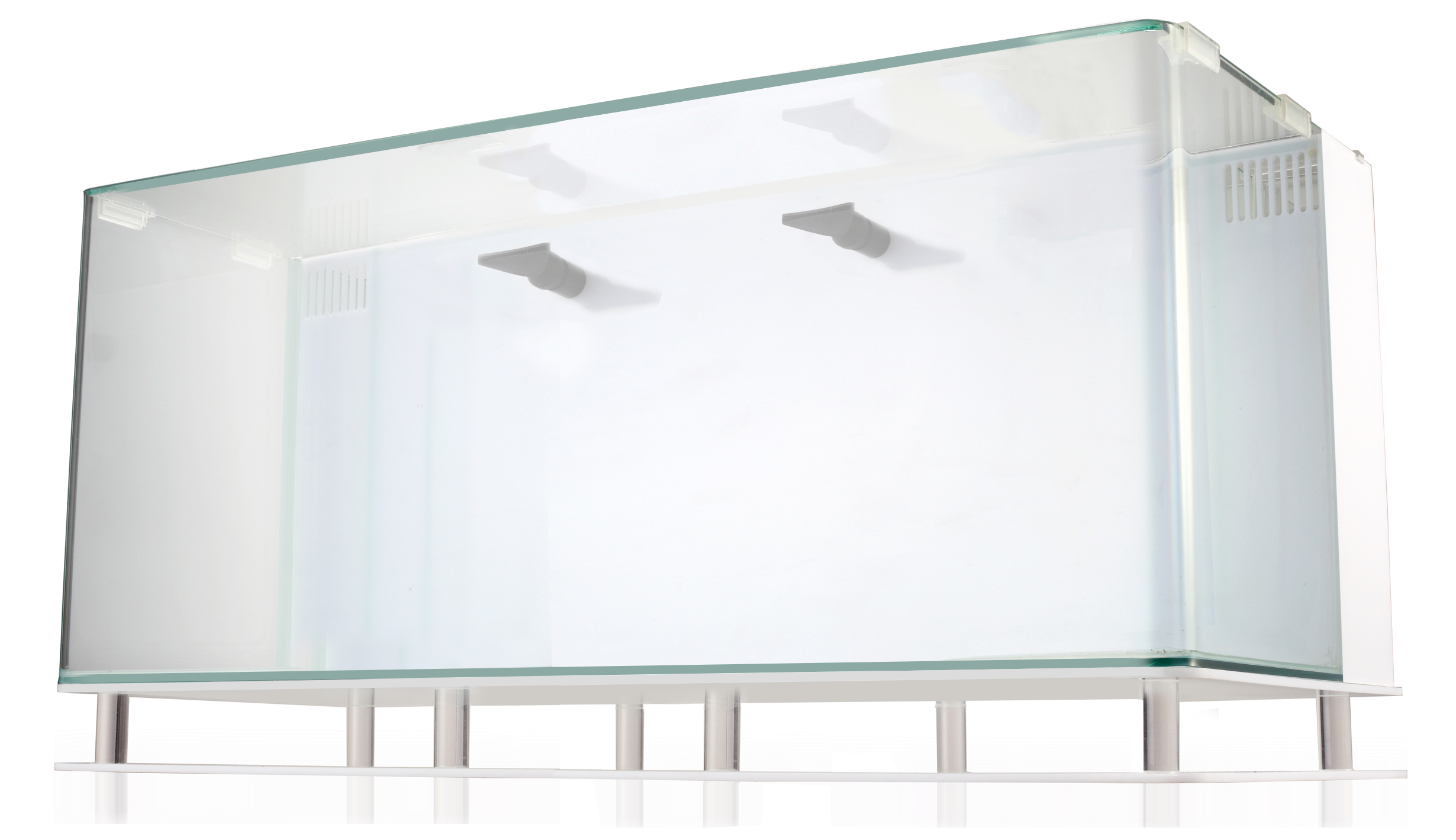 Here's an list of all of the features, as provided by Innovative Marine. And continue to the bottom for a video highlighting these features.
Aquarium:

24 Gallon Capacity
6 mm Bent Glass
Tempered Glass Lid & Clips
Acrylic Pedestal
DIMS (36" x 11.81" x 13")
Available in Black or White

Filtration:

Acrylic Filter Wall w/ Dual Overflows
(2) Media Baskets
Mechanical Sponges
Activated Carbon Sponges
Phosphate Sponges
(2) Flare Nozzles
Designated Expanded Water Column
Accommodates (1) MiniMax Reactor (Bio Pellets) & (1) SkimMate Protein Skimmer (Sold Separately)
Designated Water Column (1) MiniMax Reactor (Sold Separately)