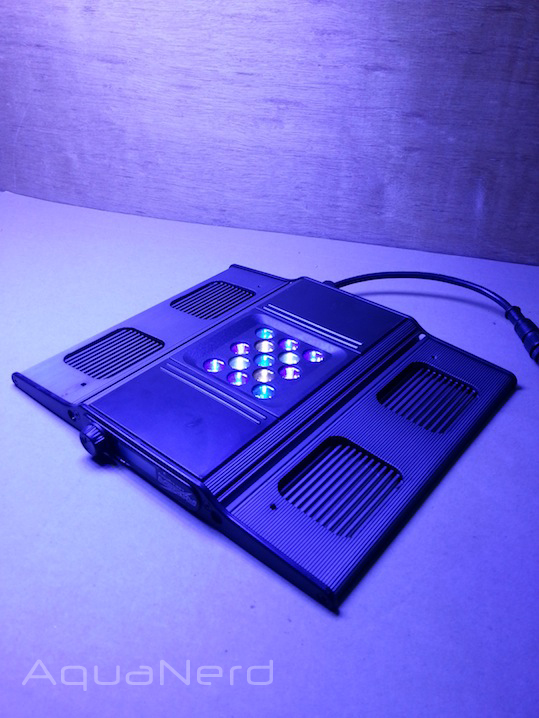 Maxspect is giving nano aquarists something to cheer about. They are gearing up to release a nano version of their popular and impossibly thin Razor LED fixture. The tiny new light will have the same look and feel as it's larger brethren, but where the 120w and 160w Razor models have two and three LED clusters respectively, the Razor Nano will have a single 60w cluster. Unlike the larger fixture, however, the Nano will not be available in multiple models with their own adjustable spectra. Where the current Razor fixtures come in a 10000K, 16000K, and 8000K freshwater models, the Nano will come as a single model that has an adjustable color temperature from 6000K to 16000K. This will obviously allow users to tune the color to their specific needs, and makes it ideal for freshwater, marine, and reef aquaria.
The overall dimensions of the Razor Nano will be 10.5″ x 8.6″, and it has built-in adjustable arms that secure it to tanks of various sizes. The same on-board controller found on the larger Razor fixtures will make its way onto the nano sized Razor, which makes us assume that it will also have the same functionality, including advanced dimming effects.
The estimated retail price of the Maxspect Razor Nano is $280, which puts is quite affordable given the feature set. We're not quite sure when the light will be officially available to buy off the store shelves, but some vendors are taking pre-orders as we speak.