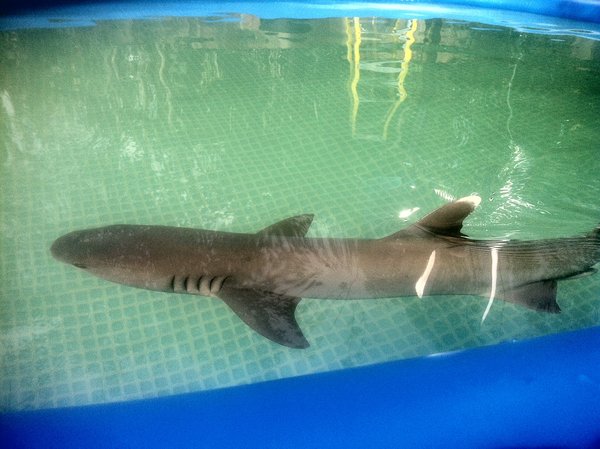 Kmart has just stepped in a big old pile of it. According to the L.A. Times Blog, the retail giant was filming a commercial in Van Nuys, California that involved a white tip reef shark in an above ground swimming pool. Sometime during the shoot, the shark became stressed and its health started to decline. A trainer on site injected the shark with adrenaline and gave it oxygen, but unfortunately those steps did not prevent the animal's steady decline. It was then taken to a specialist in Long Beach, but it still died later that afternoon.
In the initial planning if the commercial, the production company, Boxer Films of Los Angeles, advised against using the shark in the first place. But like Dr. Evil, they just had to have their shark, sans the frickin' laser. Making the situation even worse for Kmart, despite troubles with the first shark, The retailer pressed on with the commercial and even requested a second shark. The production company refused to use a second shark, choosing instead to use an animatronic hippo.
Sears, the parent company for Kmart, has promised to do an internal investigation. Third party investigations will also be conducted.