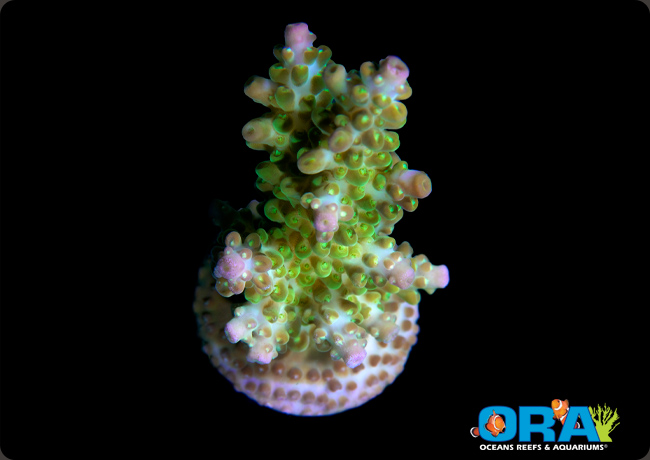 When it comes to growing corals, be it aquacultured or other, ORA has the process down. They grow corals in their Florida-based greenhouse, and they're constantly cranking out maricultured frags at their Marshall Islands Mariculture Facility. And while it's the aquacultured fish and corals we tend to focus on, ORA has a brand new maricultured frag that's worth mentioning, the ORA Ant Atoll Acropora insignis. In addition to this new coral release, ORA has also given us a tiny peak behind the veil at their mariculture facility in the process.
According to ORA's description, the Ant Insignis comes from Ant Atoll, obviously from which it derives its name. This atoll is uninhabitated and provides pristine conditions for coral growth. Frags of this coral were grown in ocean cages that were placed at depths ranging from 10-20 feet in a protected Pohnpei's lagoon.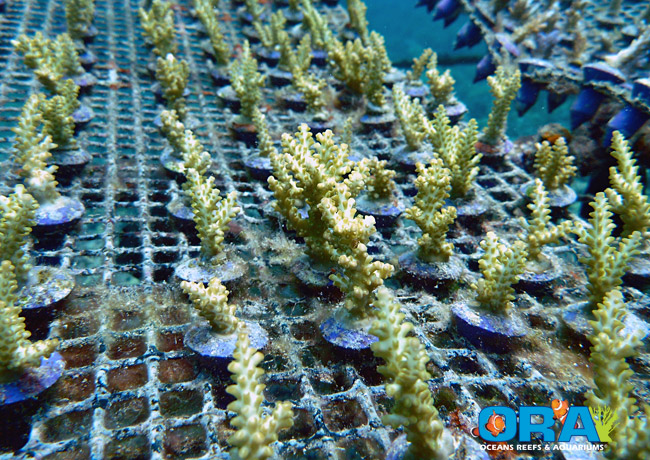 Moving on from the coral and onto the mariculture facility, from what we can tell, this is one of the few times ORA has shown images of their wild type coral colonies located in their Marshall Islands facility. Sure, they've spilled details about specific corals and have even shown off photos of large coral colonies in their Florida greenhouse, and the images displayed here aren't groundbreaking behind the scenes looks, but it's still interestig nonetheless.