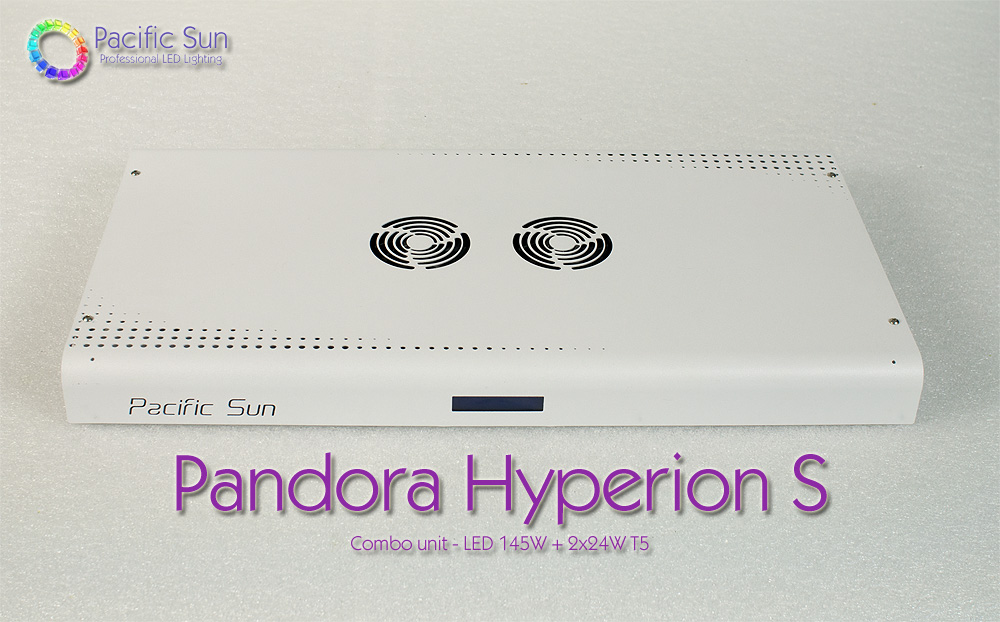 April has been a busy month for Pacific Sun, who have recently announced two very capable light fixtures that blend LED and T5HO lighting technologies together into a single fixture. We already introduced the Ariel LED/T5HO hybrid last week, and today we're focusing on its little brother, the Pandora Hyperion S.
Much like the Ariel, the Pandora Hyperion S features LED panels flanked by T5HO fluorescent tubes. The difference between the two fixtures is really just the scaled back firepower and the smaller size. Where the Ariel had four T5HO bulbs and multiple LED panels, the Pandora Hyperion S has just two of the T5 fluorescents and a single 145w LED panel. The "S" in the fixture's name stands for "shallow water", meaning this version of the light comes without the powerful white LEDs needed for significant depth penetration.
In terms of the lighting offered with the Pandora Hyperion S, the LEDs will come in 8 different color channels. For the T5HO offering, two 24w bulbs of your can fit in the unit. The LEDs are controll with an on-board wireless (Bluetooth) controller and there is an built-in 1-10v port for connecting the fixture to the various aquarium controllers on the market.
The Pandora Hyperion S will have an initial price of 699.00 euros for a limited time, and will likely go up after the pre-orders are all filled.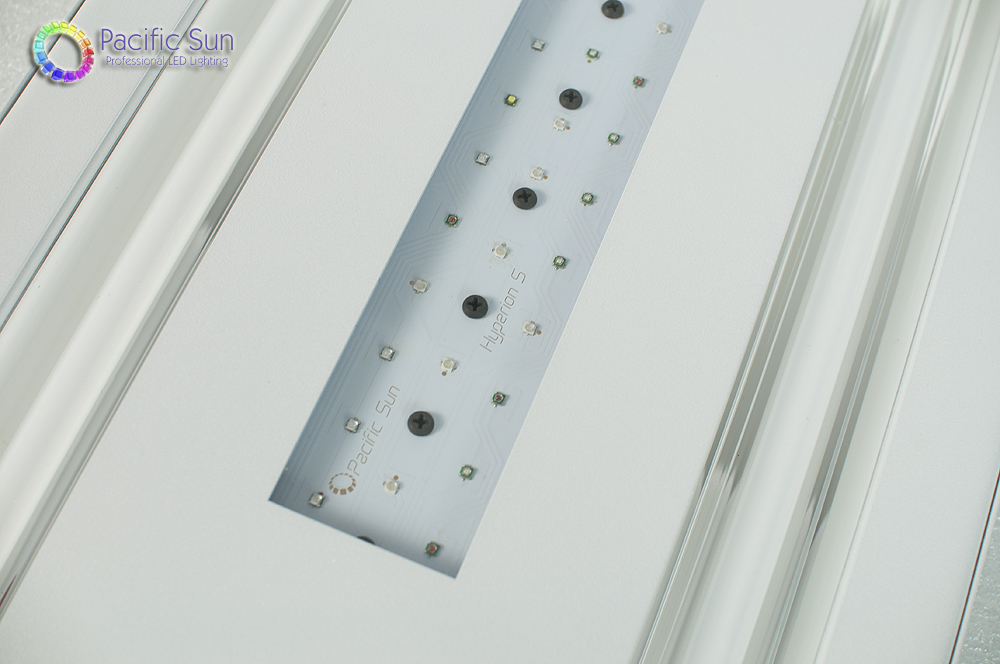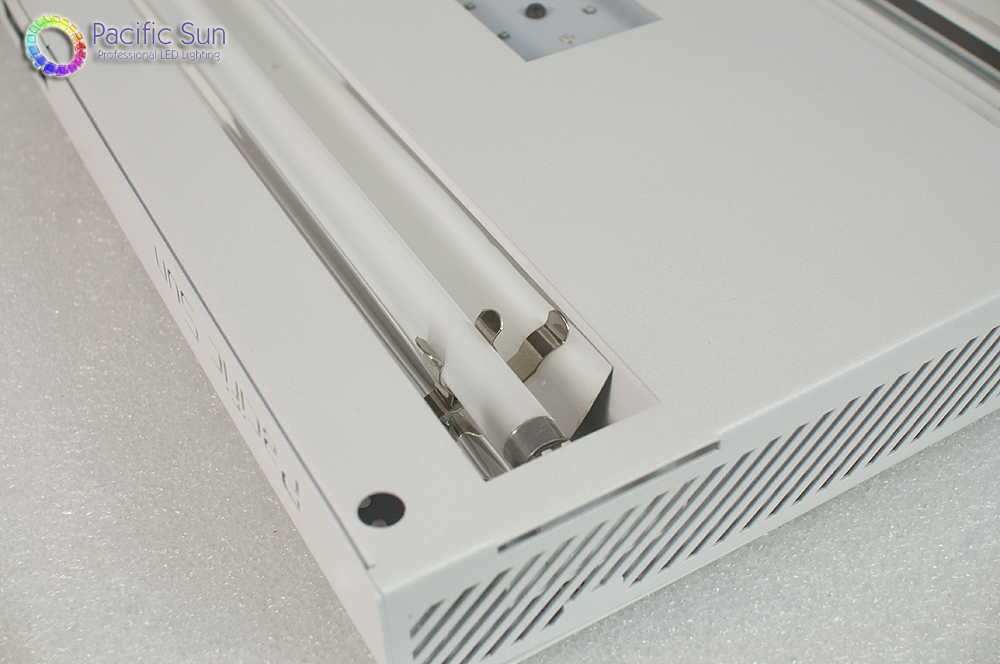 And some specs from Pacific Sun
General specifications:
– 8 independent LED channels (including UV)
– Shallow Water technology (no white leds) – LED panels use only specially designed LED chips for best, possible spectrum
– Control wireless (Bluetooth) – built-in light control computer
– Additional slots 2x24W T5 with parabolic reflectors
– Total lamp power – 200W (145W for LED panel)
– External control (or any PWM signal input port 1-10)
– Cover area – up to 100x80x80cm (40x35x35 inch)
– Mounting – avalaible hanging kits / spider Mountings