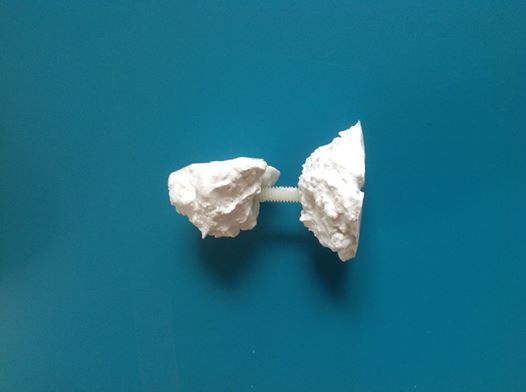 Here's a nifty little device that should make coral fragging and trading a little easier to accomplish. It's the Frag Farm coral frag system from Aqua Mags, and it's a great solution for those who hate dealing with underwater putty and frags that never seem to stay put. Based on magnet mounts and nylon hardware, swapping out frags is going to be really easy and clean, and with the cheap price, it will be very affordable too.
The device is simple in its operation, as the frag mount screws into the magnetic frag rock via nylon threaded hardware. And when the frag has grown out to a sellable/tradeable size, or is large enough to stand on its own within your reef, simply unscrew it from the base and send it off to its final destination.
On top of being quick and easy to use, the Frag Farm also blends into your aquarium far better than traditional fragging systems. So, no more unsightly eggcrate or acrylic racks, just natural looking rocks. Each Frag Farm comes with a threaded plug that screws onto the threaded rod housed in the magnetic rock. The Frag Farm, which hits the pocket book for a measely $12.95, is quite unobtrusive in its size as well. It measures roughly 2″L x 2″W x 2″H and is suitable for aquariums with glass thickness up to 1/2″. Additional plugs available at $3.95 per five pack, which is a comparable to a five pack of regular frag plugs.