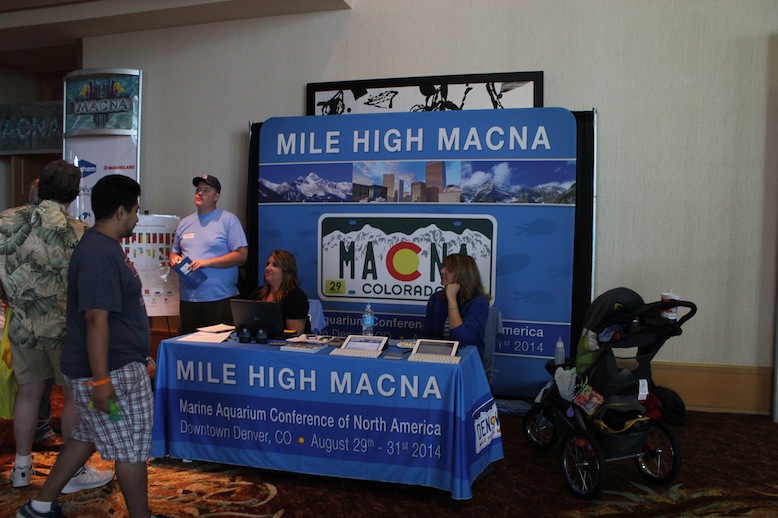 We have known for quite some time now, but with rumors leaking out of MACNA 2013 already, we are finally comfortable enough to announce that next year's show will go down in Denver, Colorado. The crew for next year's show was manning their booth, taking all of the orders for attendees looking to score the cheapest tickets available. Currently, the ticket price is set at $89 per person, but that price won't last forever. They will only go up as the year goes on. We don't have all of the details just yet, as the MACNA 2014 has yet to go live, but we do know that the show will start on August 29th and run through the 31st.
So why Denver? Well, Denver does have a happening reef scene and is already home to well attended events like Reefstock. Their Aquarium Restaurant is arguably the best in the country, and well, it's just a great place all around.
We are already making plans to attend MACNA 2014 and hope to see you all there!
Stay tuned for more info regarding next year's show.