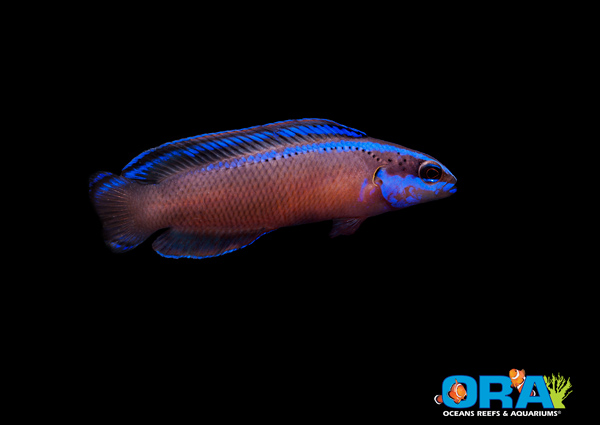 Oceans Reefs & Aquariums is unveiling their latest captive bred release at this year's MACNA, and it's one very interesting hybrid dottyback. Called the ORA Black Neon Dottyback, this fish is the result of ongoing breeding activity between two longstanding staples of the ORA fish lineup, the Neon dottybacks (Pseudochromis aldabraensis) and Springeri dottybacks (P. springeri). ORA has been breeding these two individual species for over a decade, and they're no strangers to hybrid fish either. But, they will be the first to offer this particular combination to aquarists, and we're right here to see them in person.
These new dottybacks will be shipping out to reatilers next week, and if you find yourself with an uncontrollable desire to own one, ORA warns that you better act fast. Apparently, it took years for the right fish to pair up, and given the nature of both species, they may not stay together very long.
ORA has a great writeup on their website exploring why this hybrid looks a lot like a believed subspecies (P. dutoiti) of the neon dottyback, stating that they may have recreated this subspecies in captivity.