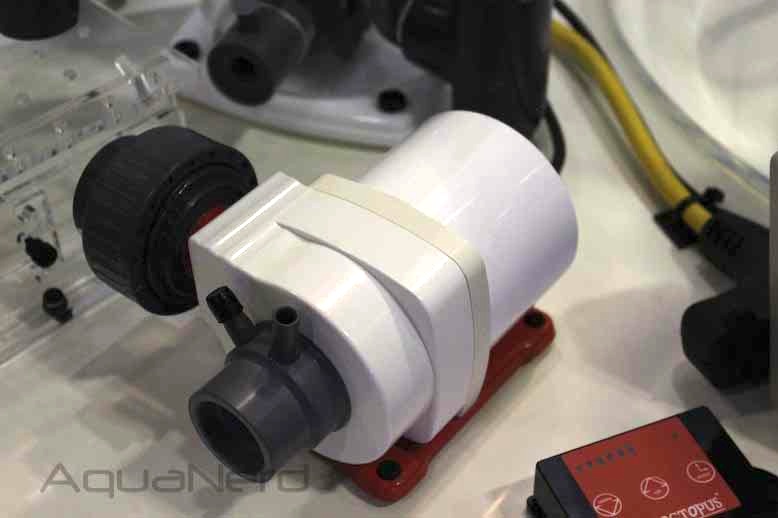 The DC controllable pump is quickly making the rounds through aquarium equipment manufacturers. The pump can be found on tons of protein skimmers all throughout MACNA, or being used as circulation pumps, but there's one here that is unique. While at the CoralVue booth, reps excitedly pointed me toward an unlabeled pump and started chattering away. Apparently, Reef Octopus had forgone falling in line with the rest of the aquarium industry's use of the Waveline style DC pumps, and have instead created their very own. This new pump is still in the prototype phase, but it is expected to hit the market sometime around this holiday season.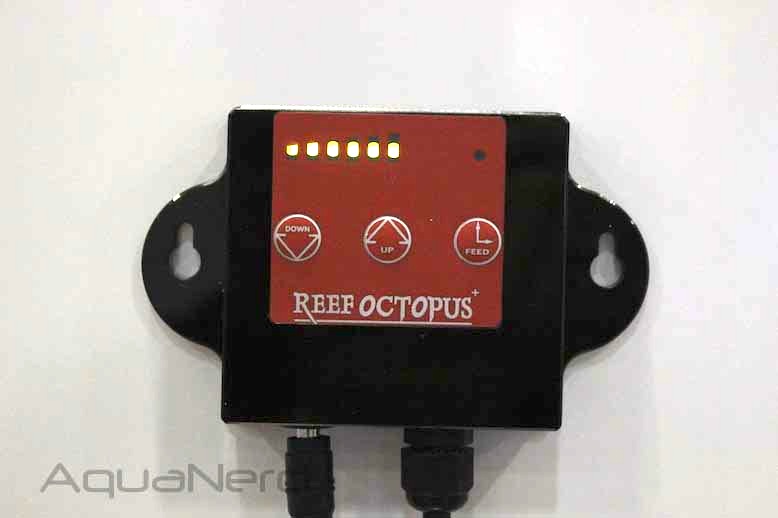 The Reef Octopus DC pump will have similar features and hardware to the other big DC pump on the market, but they have removed the electronics from the pump's housing in order to aid in order to improve on other pump designs, as well as its repairability, should it need to be fixed. Apparently, they designed it with all of the failures and shortcomings of the Waveline model pumps in mind, which up until this point, we didn't know were that rampant. Regardless, we're glad to see Reef Octopus bringing new gear to the table.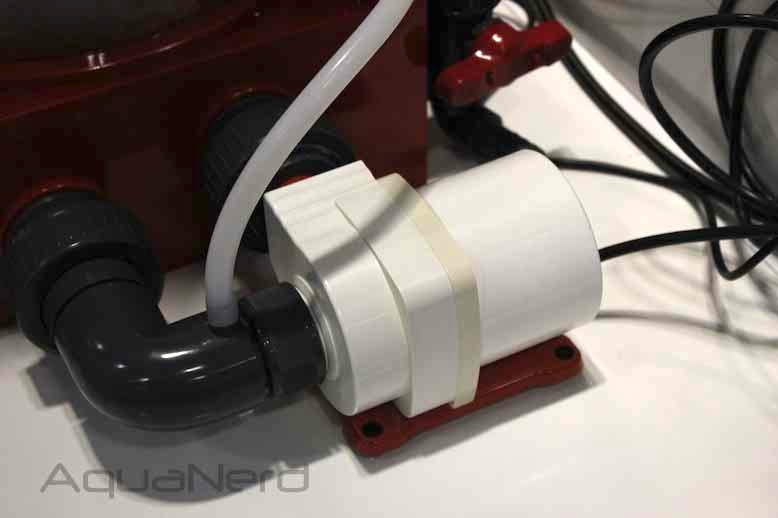 Because the pump is still a prototype, and because everyone was still so busy setting up for the show, we didn't get the details on pump speeds or the number of models that will eventually be available. We're sure that there will be plenty to cover the smallest tanks up to the largest, but that's purely speculative on our part.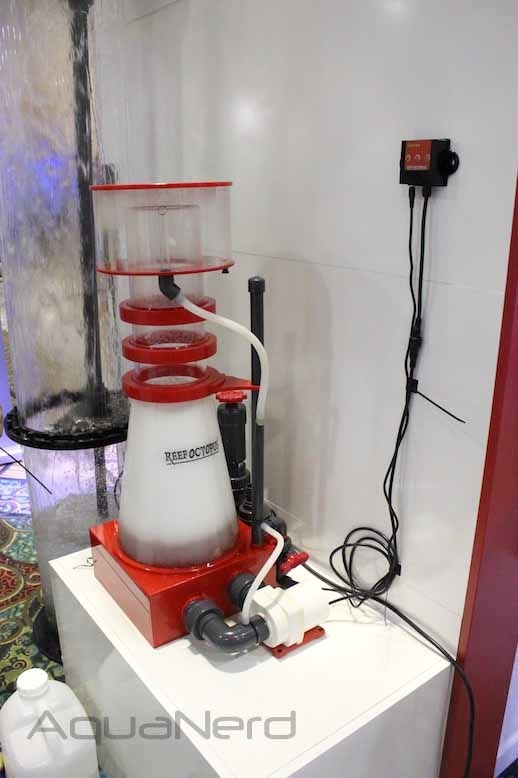 As more details about the Reef Octopus DC pump emerge, we'll be right there to spill the beans.